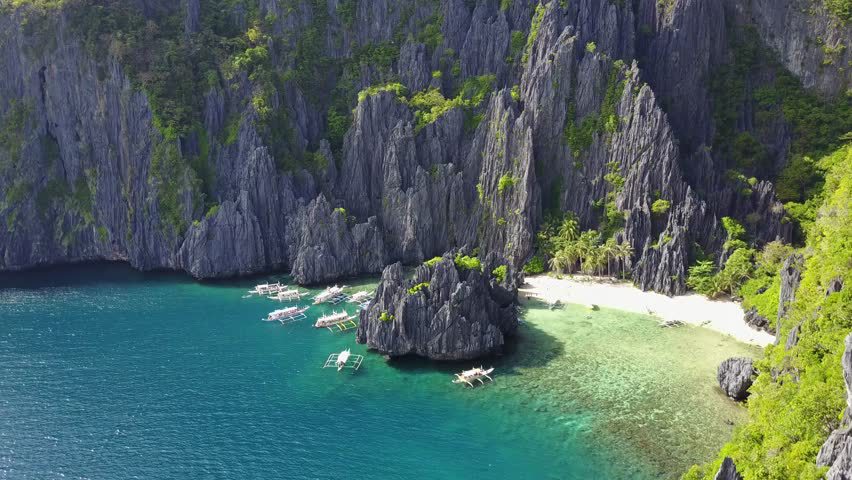 El Nido's Secret Lagoon in Palawan has entered the top 10 of the 50 Best Beaches in the World ranking released by global travel website, Big 7 Travel.
Big 7 Travel ranked the El Nido attraction in fifth place, recommending its famed Secret Lagoon to travelers who can visit the Philippines or dream and plan about visiting.
"El Nido is a cluster of 45 islands just off the tip of Palawan, which is famous for its Secret Lagoon. Swim through a hole in the limestone rocks to enter a hidden bay with crystal clear water and soft sand," the global travel authority wrote.
"It feels untouched, with white sandy beaches and tropical jungle," it added.
The travel website selected the world's most amazing beaches released in July topped by Vaeroy Beach of Norway in the 2021 edition of its annual "best of" list using aggregated scores from previous media results, official Blue Flag locations, and contributions from the Big 7 Travel editorial staff.
The Philippines' Palawan islands were previously also feted by Big 7 Travel in its world's best bucket list places for the new decade beginning 2020. Palawan and Boracay have been also been ranked in the Top 50 Most Beautiful Places in the World by the travel guide.
El Nido in Palawan has been recommended by Huffpost travel bloggers and experts for solo travelers. Forbes also listed El Nido Resorts among the best that showcase the world-famous charms of the island.
SEND CHEERS in the comments below to the Philippines for having El Nido's Secret Lagoon in Palawan named one of the 50 Best Beaches in the World by Big 7 Travel!
Good News Pilipinas is celebrating its 15th Anniversary in 2021 by giving away prizes! Subscribe to our Good News Pilipinas! TV YouTube channel and enter the raffle by sending us an email to editor@goodnewspilipinas.com
Facebook Comments