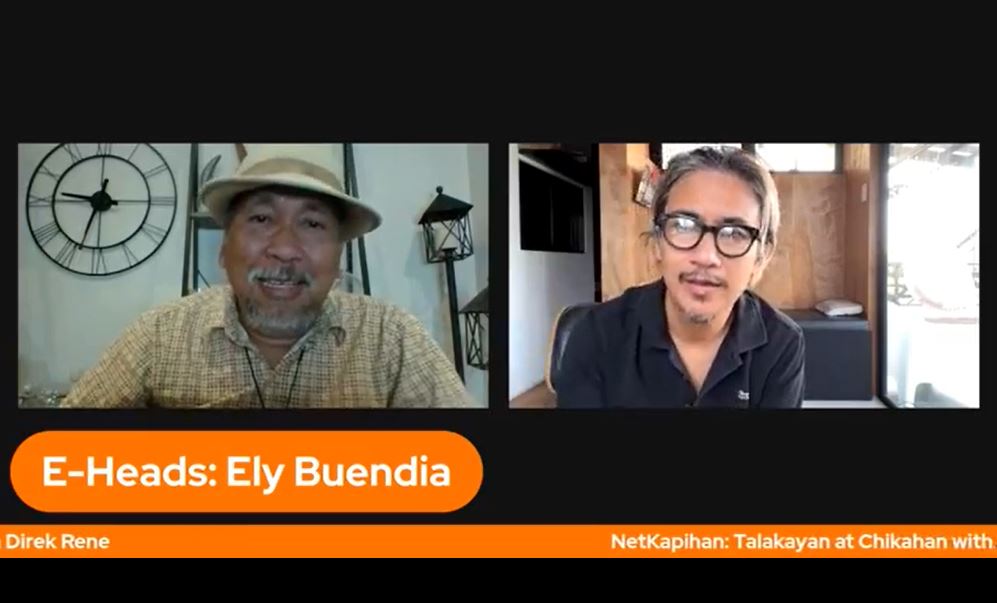 Last Friday, I had the good fortune of having Eraserheads founder and frontman, Ely Buendia, in my NetKapihan: Talakayan at Chikahan online talk show. It was a sort of reunion for both of us.
Rewind to the early 1980s, when Ely and I were neighbours in a Pasig compound. We had to park our cars in the landlord's house, in front, and walked the elevated, cemented walkway to our place. Ours was the only duplex in the paddocks. And most often the land around us was covered with water. We even had a deep well pump in front of the duplex.
I was in my mid-20's, graduated from college, working as a sales rep for all kinds of products and services, and one of the founders of a pop band. I fancied myself to be a rock 'n roller playing the electric guitar. Ely would sometimes come over to our house and he would touch or strum my guitar. Sadly, our band didn't prosper and we became a vocal trio. By then, we had moved to another part of Metro Manila.
It was the late 1980's when I got to hear of Ely and his band Eraserheads. I'd often see him perform on television, listen to the band's music on the radio, and read all about them in newspapers and magazines. When I became a DJ, it was a joy to play the band's music and do a short intro about my claim to fame on Ely. When I started working in the music industry, I began to see him, in person, more often. We didn't really talk that much because of the frenzy around him. Although he did acknowledge that he knew me.
Fast-forward to a couple of nights ago when we had an online conversation. It was great to reconnect with Ely. He still writes songs and releases his music on Spotify and other music streaming platforms. He is now also in the business side of the music industry with his own record label, Offshore Music. As we chatted along, his fans from New Zealand and the Philippines started to post their comments. Almost everyone in Aotearoa misses him and wishes to see him perform soon. For now, one can go to his record label website to listen and purchase E-Heads merchandising materials, to satisfy that craving for the music of our youthful years.
Watch our chat here.
Good News Pilipinas is celebrating its 15th Anniversary in 2021 by giving away prizes! Subscribe to our Good News Pilipinas! TV YouTube channel and enter the raffle by sending us an email to editor@goodnewspilipinas.com
Facebook Comments