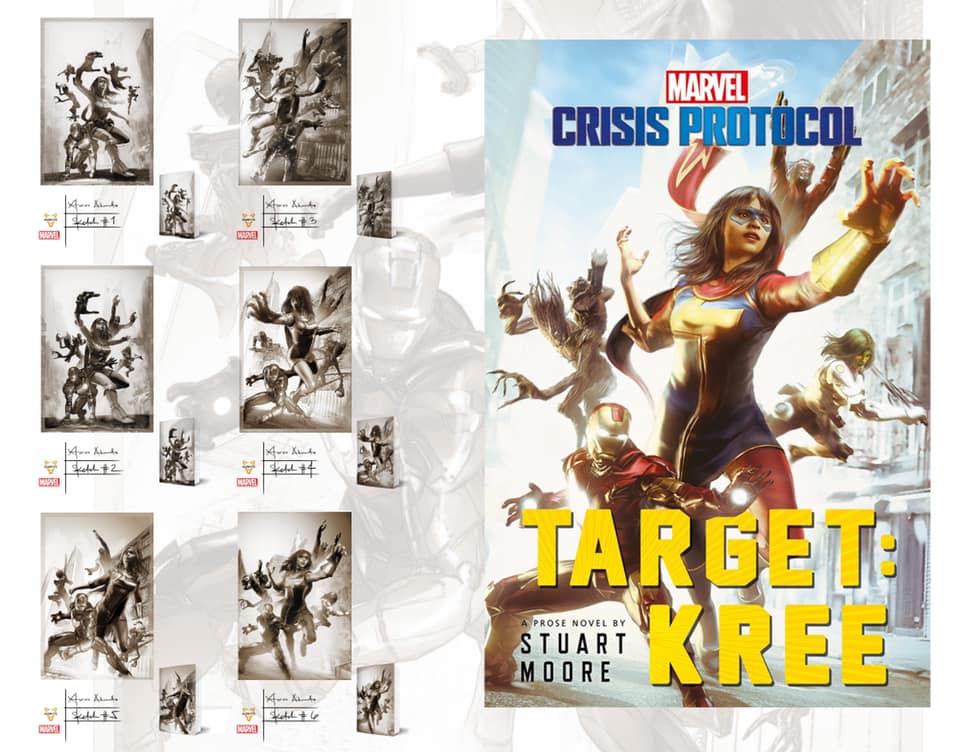 Silliman University alumnus Xteve Abanto is the designer of the Marvel cover art for "Target: Kree", the new novel that brings together the Guardians of the Galaxy, Iron Man, and Ms. Marvel.
The freelance illustrator and character designer from Dumaguete City created the cover of Target: Kree, the next title in the Marvel and Aconyte Books partnership written by Stuart Moore (X-Men: The Dark Phoenix Saga).
Set in the world of the Marvel: Crisis Protocol tabletop game, the book description reads: "In the action-packed novel Target: Kree, the Avengers clash with the Guardians of the Galaxy in a desperate search for a planet-killer.
"Following the destruction of their world, a group of Kree refugees come to Earth to work for Stark Enterprises. But the Guardians of the Galaxy arrive soon after, believing that the world-killer is actually one of those Kree, now hiding out on Earth. But there are others after the killer too, and the Avengers have no choice but to respond – and both Tony Stark and Kamala Khan have to choose between the fate of the Earth and the people they care about."
Xteve Abanto shared on social media the process of creating his first Marvel cover art, saying it took him 6 sketches and studies before getting approval for his work. The Filipino artist said he has been dreaming of being a cover artist for Marvel since he picked up his first comic book in 2009 (Doctor Strange: The Oath). Abanto also revealed he is set to do another Marvel cover art.
Target: Kree will be available in trade paperback, ebook, and audiobook formats, available at bookshops and online retailers by July 6, 2021.
Filipino artists who have illustrated Marvel Comics covers include the Philippines-based Filipino artist Leinil Yu who illustrated Marvel Comics' first Filipina superhero, Wave, and US-based Filipino animator Bobby Rubio who created Pixar's first Filipino lead CGI characters in the Sparkshorts film, Float.
SEND CONGRATULATIONS in the comments below to Silliman University alumnus Xteve Abanto for designing his first Marvel cover art.
Good News Pilipinas is celebrating its 15th Anniversary in 2021 by giving away prizes! Subscribe to our Good News Pilipinas! TV YouTube channel and enter the raffle by sending us an email to editor@goodnewspilipinas.com
Facebook Comments