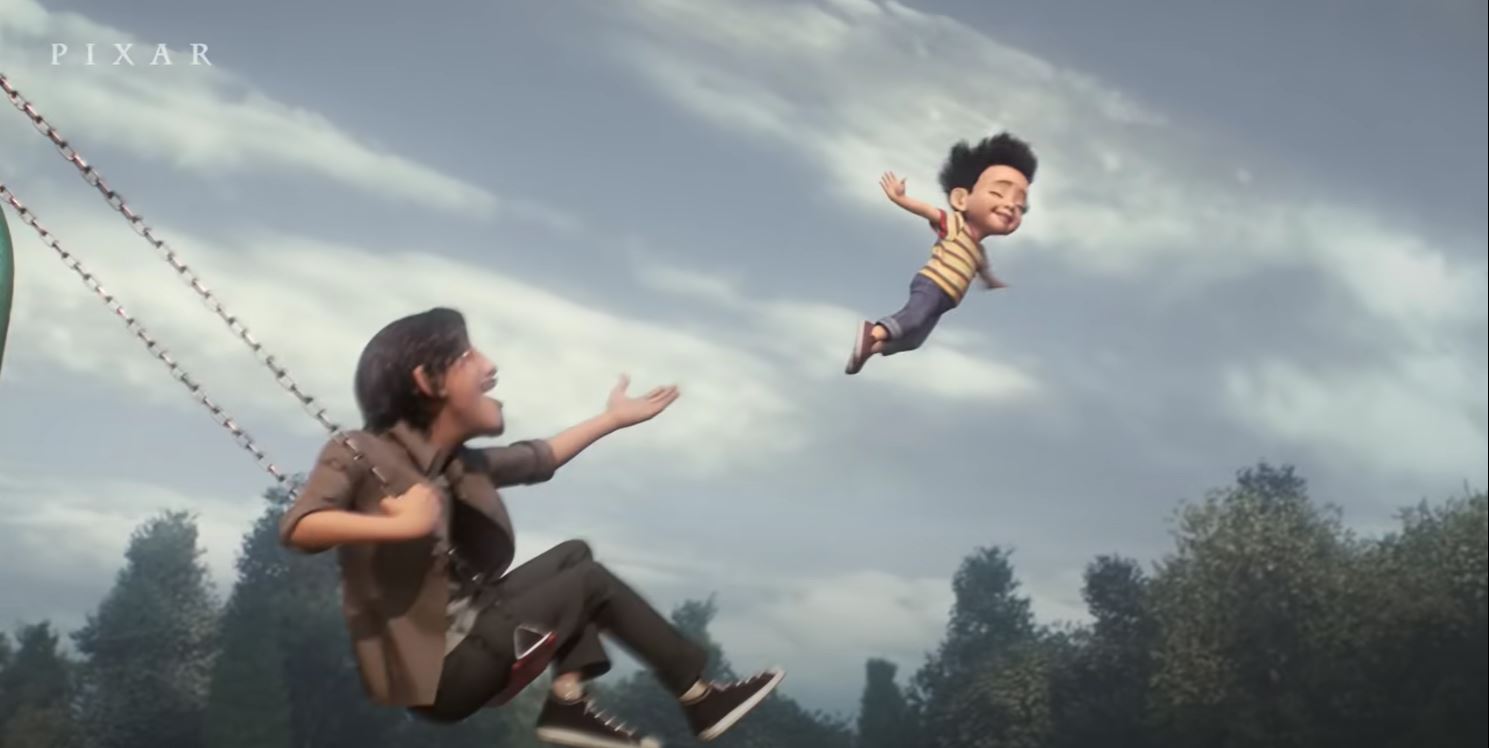 Watch on YouTube Pixar's "Float" by Filipino-American animation artist Bobby Rubio and see what has enchanted over 20-million-and-counting viewers to the animated short featuring the studio's very first all-Filipino lead characters.
The ground-breaking SparkShorts 7-minute film first released in 2019 on the Disney Plus streaming platform was made available for free on YouTube on February 27, 2021, and has earned over 23 million views to date.
Rubio marked the YouTube video's breaking the 20 millionth mark with a video of the making of a new sketch of the float characters.
"I hope that I'm inspiring the next generation. I hope they look at #PixarFloat with a sense of magic and wonder and that it can be achieved!"
Pixar Animation Studios captioned the YouTube release saying "the SparkShorts filmmakers of FLOAT are in solidarity with the Asian and Asian American communities against Anti-Asian hate in all its forms. We are proud of the onscreen representation in this short and have decided to make it widely available, in celebration of what stories that feature Asian characters can do to promote inclusion everywhere."
Pixar's "Float" was written and directed by Filipino-American story artist Bobby Rubio and produced by Filipino-Japanese Krissy Cababa. Both have spoken to the media about the value of the representation of Asian-Americans in Hollywood.
Bobby Rubio, who also illustrates for Marvel Comics and has created Filipino superhero characters, has worked at Pixar as a story artist since 2012 and has contributed to "Inside Out," "Incredibles 2" and "Brave". "Float" is his directorial debut.
The YouTube release is for a limited time only.
WATCH Pixar's Float by Filipino American animation artist Bobby Rubio here and SHARE your takeaways from the film in the comments below.
Good News Pilipinas is celebrating its 15th Anniversary in 2021 by giving away prizes! Subscribe to our Good News Pilipinas! TV YouTube channel and enter the raffle by sending us an email to editor@goodnewspilipinas.com
Facebook Comments