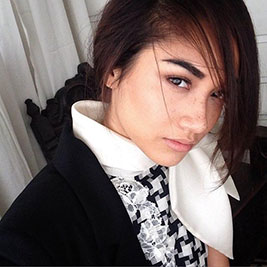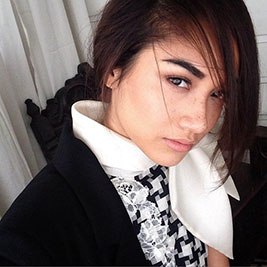 The recently concluded and much awaited finale of the model reality TV show, Asia's Next Top Model, revealed that Monika Sta. Maria from the Philippines came close to bagging the top spot.
23-year old Sta. Maria turned to social media, expressing her gratitude for all the support she received from her fans while also commenting on her loss, saying "Coming so close to the title and placing second, of course it broke my heart that it wasn't meant to be, I did it for my dream and honestly I really did want to bring home a title to my country. I want you all to know that I AM MORE THAN GRATEFUL FOR ALL THE SUPPORT AND LOVE."
Indonesia's Ayu Gani was named the season's "Asia's Next Top Model" while Monika from the Philippines placed second and Singapore's Aimee Bradshaw finished third.
The top three had their final high fashion photo shoot with photographer Jean-Baptise Ford from Spain. They were judged by model and modeling mentor Joey Mead King, fashion photographer Alex Perry, Harper's Bazaar Singapore Fashion Editor Kenneth Goh, and a representative from Storm Model Management.
However, this isn't the first time a Filipina almost became the show's grand winner. Stephanie Retuya and Jodilly Pendre were also hailed runner-ups by the reality show from previous cycles 1 and 2, respectively.
Asia's Next Top Model or AsNTM is based on a TV franchise reality show, America's Next Top Model. AsNTM is hosted by Filipina-British model, Georgina Wilson.
Facebook Comments