Filipina Rizza Umlas is the first female to earn the title of the World's Greatest Bartender in the traditionally male-dominated annual competition of TGI Fridays.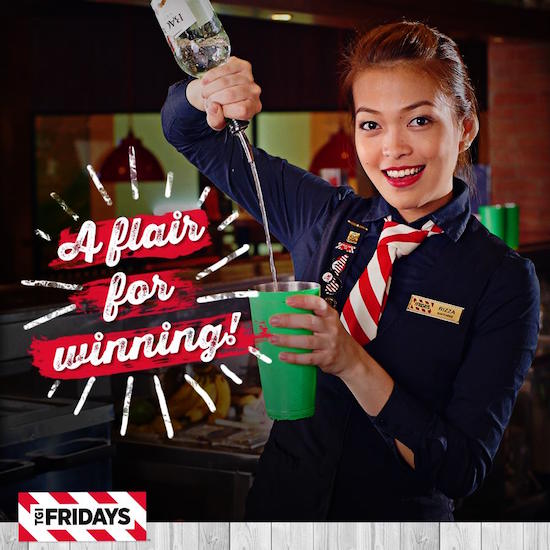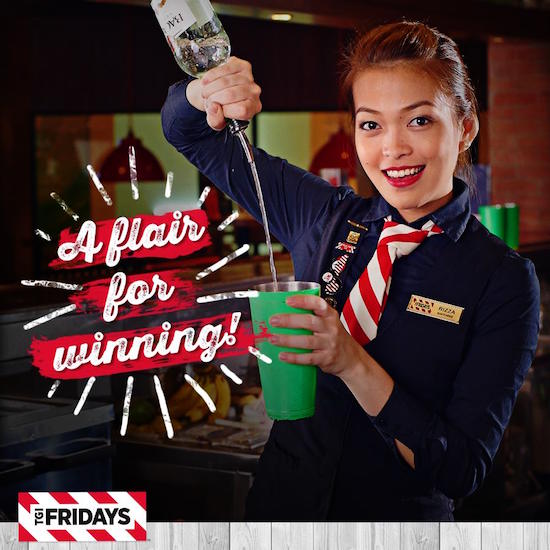 Umlas won the top title and the prize money of USD 10,000 at the 25th World Bartender Championship of TGI Fridays held in Dallas, Texas.
Her big win in March was hailed by the international company as a significant milestone. "We are incredibly proud of Rizza as the first female World Bartender Champion," said Matt Durbin, Vice President of Concept Development. "It's a historic day for Fridays and bartenders around the globe."
The 21-year-old Umlas is also the youngest contender in the competition, besting 9 other finalists from the U.S., U.K., Norway and Peru. The finalists came from a selection of 8,000 veteran bartenders in over 900 TGI Fridays restaurants from 60 countries. Umlas represented TGI Fridays Glorietta in Makati.
Umlas reached the finals after competing in local, regional and division bartender competitions.
The finalists were put through a meticulous series of tests scoring their skills, speed and accuracy leading up to the World Bartender Championship. Finalists were tested on product, ingredient and recipe expertise in the days leading up to the finals. Ahead of the final event, the scores were tallied and the final flair competition determined the fate of one lucky bartender. 
The international tilt media release cited the performance of Umlas as she "poured, mixed, stirred and shook her way to the top by showing off her signature flair at the bar, demonstrating exceptional mixing expertise and completing a rigorous test of recipe knowledge. Umlas has proven she is the best of the best, as FridaysSM bartenders make up an elite group of passionate cocktail innovators."
The new Filipina World's Greatest Bartender has been on the job only the last two years, after graduating from a Tourism course at the Lyceum University in Manila.
"It feels amazing to be named the World's Greatest Bartender," said Umlas, a Pampanga native.
"I'm so proud to be able to represent Fridays, my country and female bartenders everywhere as the 25th World Bartender Champion. It's both an honor and a thrill."
Umlas joins the elite list of the World's Greatest Bartenders together with fellow Filipino Eric Martinez who was the first Filipino to win the title in 2006.
Facebook Comments