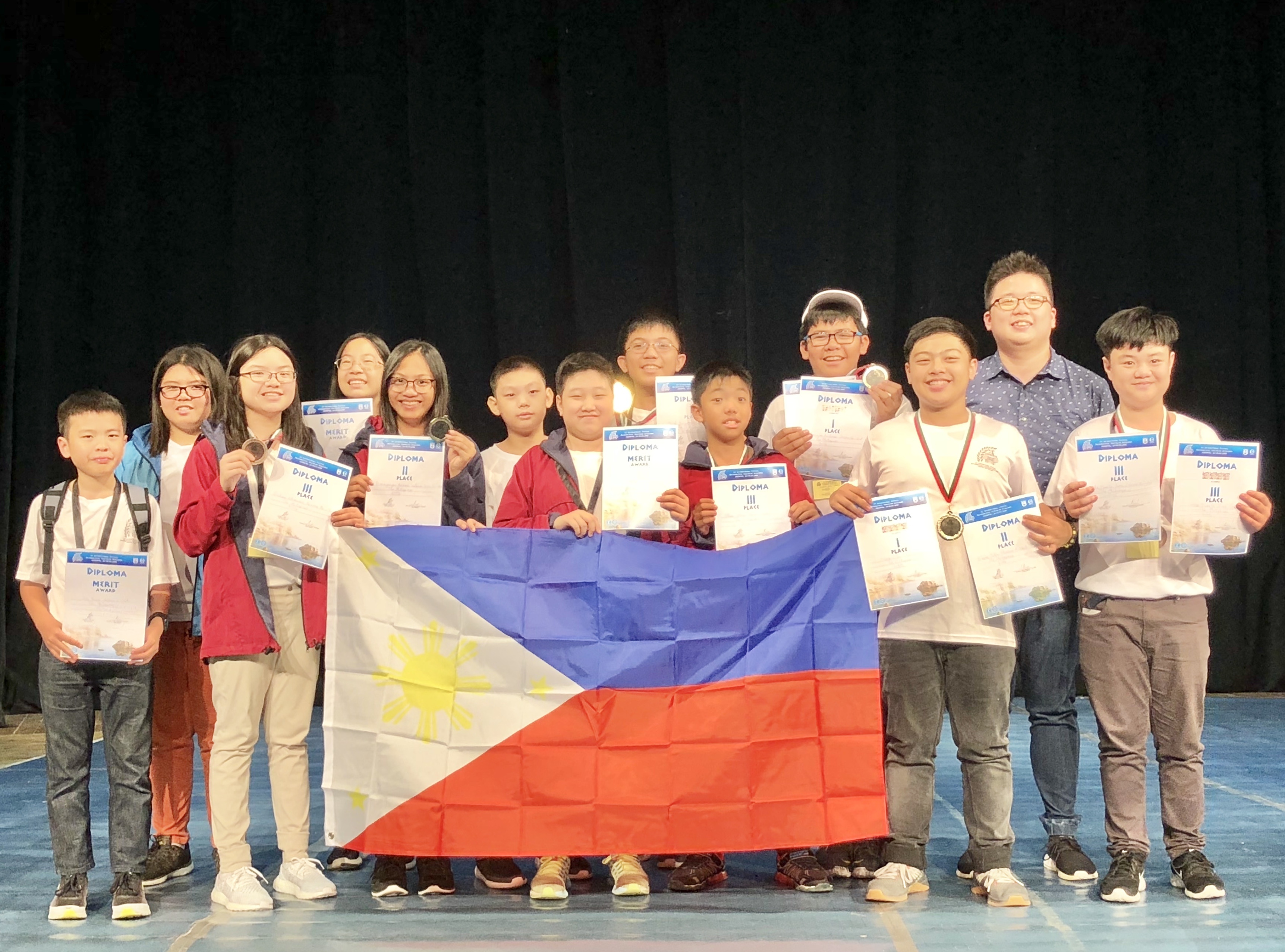 Young Filipino mathletes left their mark at the first 1st International Festival "Mathematical Triathlon Apollonia," held at Sozopol, Bulgaria in June.
The Gold medal finish was achieved by Benjamin L. Jacob, a Grade 6 pupil from St. Philomena Academy of Lipa, Inc. Jacob was also proclaimed Best in Geometry Grade 6 level.
Silver medals were received by Armea Helena Sien G. Dimayacyac (Grade 6) of Notre Dame of Greater Manila and John Florence A. Dizon (Grade 6) of Calamba Elementary School.
Dizon was also recognized as the Best in Number Theory and Algebra (Grade 6), while Dimayacyac was awarded 3rd Best in Combinatrics (Grade 6).
Adding to the Philippines' medal harvest at the Mathematical Triathlon Apollonia were the bronze medals awarded to:
Ethan Jared Chan (Grade 6) of British School Manila
Jence Enrico P. Dela Fuente (Grade 6) of Ateneo de Naga University- Grade School
Alexandra Brianne B. Gochian (Grade 6) of Saint Jude Catholic School
Ambrose James G. Torreon (Grade 6) of Rainbow of Angels Learning Center, Inc.
Dela Fuente was also awarded 3rd Best in Number Theory and Algebra (Grade 6).
Receiving Merit Awards were:
Benn Jethro V. Sia (Grade 6) of Kong Hua School
Sean Kendrick N. Yeo (Grade 6) of Pace Academy
Krystal O. Lim Tiong Soon (Grade 6) of Grace Christian College
Completing the Philippine team were Angelene Erika T. Madrazo (Grade 6) of Zamboanga Chong Hua High School and Dillion Keller C. Chan (Grade 6) of UNO High School. Team Leader was Renard Eric Chua.
Mathematics Trainers Guild (MTG) Philippines reported that the young Filipino math wizards competed for 3 consecutive days in 3 different subject areas namely: Algebra and Number Theory, Geometry and Combinatorics. Each participant had to solve 8 problems in 4 hours, most of which, full solutions are required.
The Philippine team bested around 150 students from Grades 3 to 6 from 5 countries namely Bulgaria, Indonesia, Russia, Ukraine, and the Philippines.
Facebook Comments