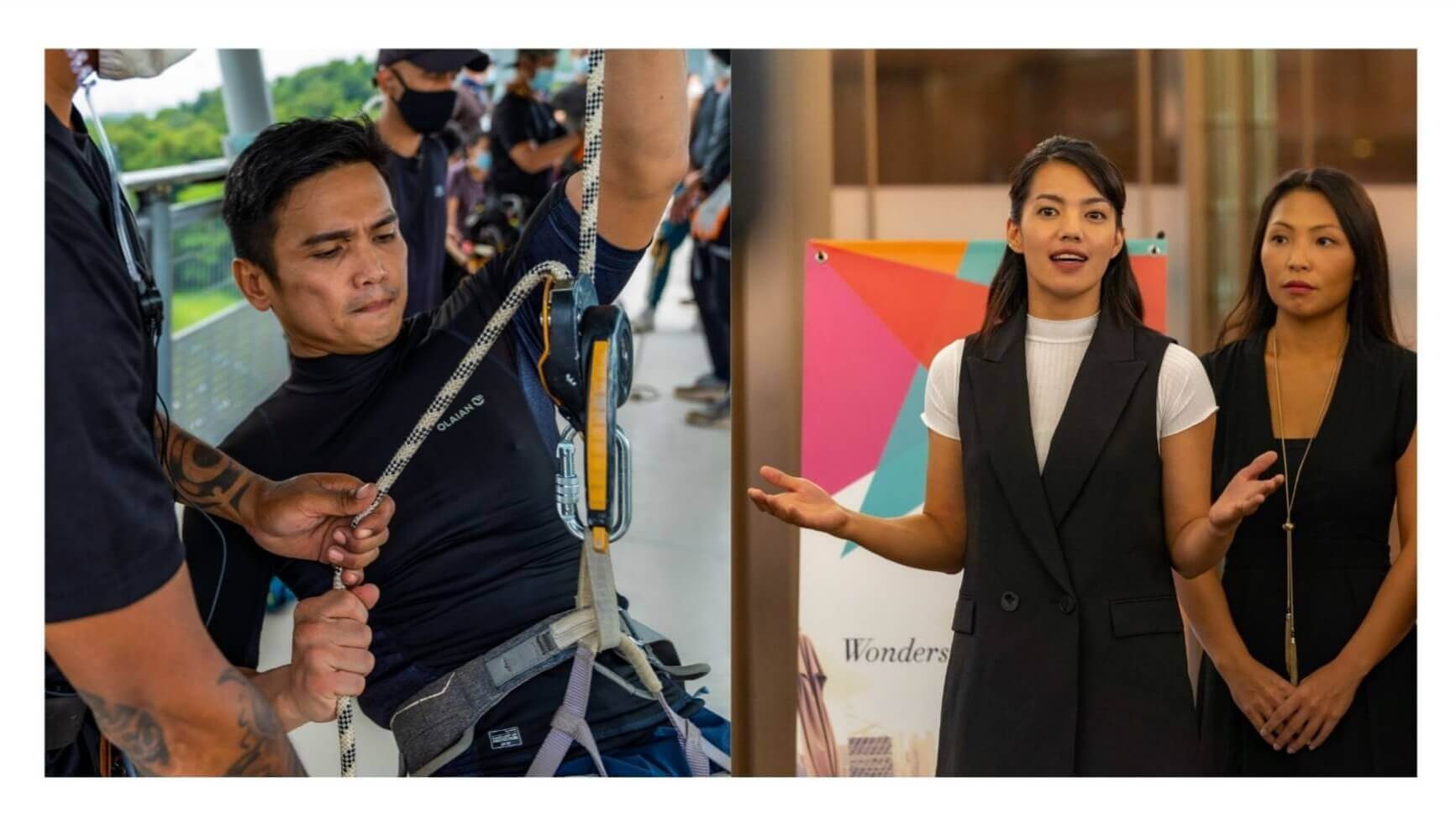 Filipino MMA fighters Louie Sangalang and Lara Pearl Alvarez have been declared safe from elimination and are moving on to the next round of The Apprentice: ONE Championship Edition on AXN.
The Filipino candidates on the hit reality show survived the first cut on March 29, 2021, in an action-packed episode that had Mixed Martial Arts (MMA) legends Georges St-Pierre and Renzo Gracie giving the candidates a taste of acrophobia while Catcha Group co-founder and group CEO Patrick Grove tested Team Valor and Team Conquest in the boardroom.
Sangalang of Team Valor and Alvarez of Team Conquest stayed on their respective teams as two other candidates were eliminated, leaving just 14 candidates to move on to the next round of the competition.
Louie Sangalang led the victory of Team Valor as Project Manager in the Business Challenge of the Seven-Day Social Media Campaign. The team eventually won overall which kept the Filipino MMA champion in the running for the prize of a job offer under a high-profile CEO.
Alvarez's Team Conquest as the losing group had two of their team members leave the show.
"The Apprentice" is one of the biggest non-scripted reality television programs in history, judging the business skills of candidates. It has aired in more than 120 countries. The first season of "The Apprentice: ONE Championship Edition" consists of 13 episodes and is seen in the Philippines on Thursdays, 8:50 pm on AXN cable network, and Mondays at 9 p.m. on One Sport.
The two Filipino MMA champions survived the challenges on The Apprentice: ONE Championship premiere earlier in March with Lara Alvarez nearly cut off after her team lost in what was later on revealed as non-elimination challenges.
SEND WELL WISHES in the comments below to Filipino MMA champions Louie Sangalang and Lara Alvarez as they are declared safe to continue to the next round on The Apprentice.
Good News Pilipinas is celebrating its 15th Anniversary in 2021 by giving away prizes! Subscribe to our Good News Pilipinas! TV YouTube channel and enter the raffle by sending us an email to editor@goodnewspilipinas.com
Facebook Comments