Angelo Casimiro, a 17-year-old De La Salle University student, made a fully functional, life size, and smartphone operated BB-8 using only household items and Arduino circuitry.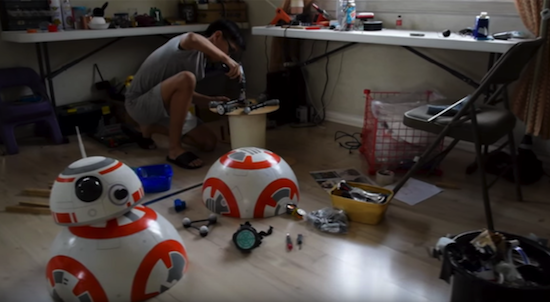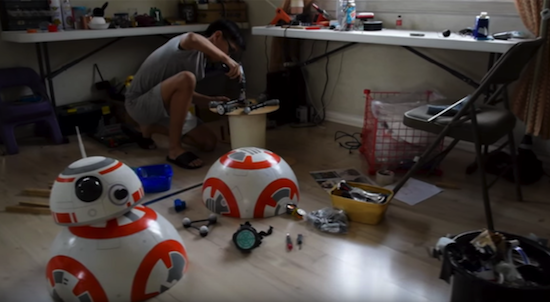 BB-8 is the charming orange droid from the latest instalment of Star Wars Episode VII: The Force Awakens. The droid quickly captured a lot of attention from the Star Wars fandom, including Casimiro, who admitted to not being a fan of the franchise until he saw the latest episode.
Casimiro told GadgetMatch, a multi-platform technology network, that seeing BB-8 in the film was like love at first sight because the droid was so adorable and that its spherical design intrigued him. Casimiro's BB-8 does not have a voice command nor a hologram feature like the one in the film, however it does make droid sounds, rolls and patrols.
Some of the household items Casimiro used were canvas as fiberglass, half a Christmas ball for the eye, a deodorant cap for the mic, an old router antenna for the antenna, and roll-on deodorant balls for BB-8's mechanism. He only spent approximately Php5,700 for the whole project, certainly cheaper than the Sphero miniature BB-8 toy that costs around $210 in the Philippines.
Casimiro is a National Robotics champion, competed in the Google Science Fair and the International Robotics Olympiad. He has been making DIY gadgets since he was only 4. He said that anyone, if they follow the instructions he put up on instructables.com, can make their own life size BB-8. He also posted a video on his own YouTube channel showing the making of BB-8's body up to the programming of the software used to control the droid. The video has earned over 100-thousand views since its January posting.
Facebook Comments