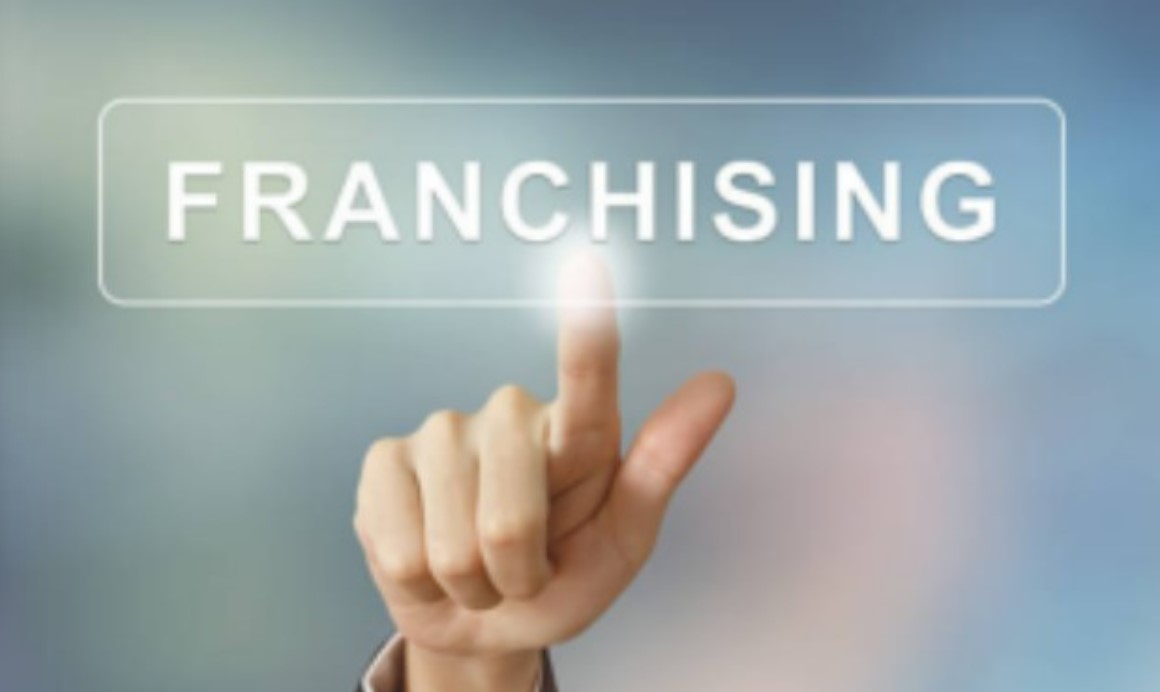 More people have started to realize the need to create another source of income to get by on their everyday needs. And for some, the simplest way to start a business is through franchising.
Franchise businesses back then were mostly about food. But today, there are various franchise businesses that you can choose from – salon, laundromat, drugstore, printing, and tutorial schools, just to name a few.
So now, that leaves you with the question – which franchising business is for you?
My book, "Is Franchising For You," published in 2011, is a concise and detailed guide to franchising a business in the Philippines. Franchising, an ideal alternative to becoming an entrepreneur, has various paths that can lead to the make or break of the company. Thus, as I always say, to become an entrepreneur, above anything else, one must have the right mindset to focus on the business.
The book aims to provide the necessary information needed by aspiring entrepreneurs. And to be able to avoid being scammed by other people whose intention is to merely squeeze you out financially.
What To Look For In A Franchise Business
Franchising is often referred to now as the "wave of the future." It has encouraged more people to look into this kind of business simply because everything has already been rolled out by the franchisor, making it easier for the franchisees to get things started.
However, not all franchises appear to be how they present themselves. And with that, you need a careful investigation to identify which is the right one for you. While you may be very well aware of many successful franchises, keep in mind that buying a franchise is no guarantee of success. Just like opening up any kind of business, there are risks involved. Each year there are failures, both on the part of franchisors and franchisees.
To franchise, a business is more than having the right to use a business name. It also denotes that franchisees can benefit from the franchisor's experience and the business formula for success. Therefore, simply handing out your money and signing pages of paper is not everything that there is.
Being a franchisee saves you time and money by joining up with someone who's taken all the hard knocks. When you buy a franchise, you purchase a successful business format: a standard location, design, equipment system, and operating procedure that ensure a certain degree of success for each franchise.
A franchise owner must tell what works for this business and why, what type of location is best, what type of lease terms work, and why. She has to have a good advertising scheme and a recognized name and trademark that a franchisee can rely on to bring in business. Most importantly, the franchisor provides an operating manual that covers how to operate the company on a day-to-day basis.
Find a unique brand and concept which you think is possible for you to pursue. Choose a brand/product that you firmly believe in. It makes it easier to sell these products when you know that they actually work or are effective.
But of course, you also must look into account your financial means. A specific food chain may have a franchising cost of about Php15M which you think is a great idea to put up, but if you have limited resources, this may not be the one for you. To loan from a bank can be an option. However, make sure that you create a business plan that can truly help you attain your goal.
Never fail to look into the franchising program of the business. You may seek advice from your lawyer regarding the contract or agreement. Similarly, check out the business plan, and marketing. And sales strategies. Make sure that you are aware of how the business operates before jumping into a commitment.
It is pretty standard that franchisors charge their franchisees marketing fees every month. Understand where these fees go and how the franchisors use them in building the brand. You wouldn't want to get stuck with just a single product for so many years. You would like something new to offer to the public to make them patronize your business.
Be aware of what kind of support the franchisor provides and how you, on your end, can be effective in adding effective strategies on how to sell your products/services. Most often, franchisors who do not provide that much support leaves the franchisees at a loss. Not being able to make drastic decisions may cause problems with the contract that they have signed. Therefore, ensure that you choose a franchise business that you know has an outstanding reputation.
Aspiring entrepreneurs must have a piece of sound business knowledge as well as people skills. If you don't mind having higher costs and less control in exchange for expert backing and support, franchising may be for you. Starting a franchised business should be your next step if it is more convenient to be handed down everything to you. But if you prefer to have complete control of the company, then opening your own should be the right one for you.
CHECK OUT more advice from Butz Bartolome:
Interested in Franchising? | Butz Bartolome
Can Franchising Be Beneficial to An Overseas Filipino Worker? | Butz Bartolome
CHECK OUT the Philippines' top mentor Butz Bartolome as he discusses business matters and SHARE THIS STORY with entrepreneurs and aspiring entrepreneurs who need advice.
Good News Pilipinas is a Lasallian Scholarum Awardee. TELL US your good news story tips by messaging GoodNewsPilipinas.com on Facebook, Twitter, Instagram, or e-mail editor@goodnewspilipinas.com and WATCH Good News Pilipinas TV YouTube & Good News Pilipinas TikTok for more Filipino Pride stories!
Facebook Comments