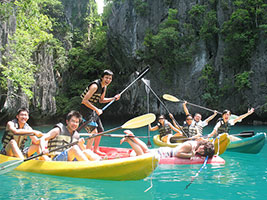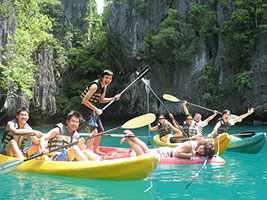 Foreign tourist arrivals in the Philippines grew by 8.15 percent to 2.23 million visitors in the first five months of the year from the 2.06 million visitors a year ago.
Latest data from the Department of Tourism (DOT) showed that for May alone, tourist arrivals rose 13.53 percent to 413,937 visitors, the biggest growth recorded so far since this year.
According to DOT, earnings generated from tourism activities in the first five months of 2015 grew 2.74 percent to P93.91 billion from P91.4 billion last year. In May, visitor receipts amounted to P16.77 billion, up 2.4 percent from P16.38 billion a year ago.
By visitor market, Korea remained the top contributor of international arrivals with a 24.5-percent share, equivalent to 546,031 arrivals, as of end May, the DOT reported.
The United States was the second biggest market with 15.74 percent share (350,776 visitors), followed by Japan, which ranked third with 9.18 percent (327,702 visitors).
Last month, the DOT and the Philippine Embassy in Japan organized the Philippine Business Mission (PBM) 2015 as they sought to boost Japanese tourist arrivals here to a million.
Local tourism officials, along with 43 Philippine sellers composed of hotels, resorts, travel wholesalers and airline companies, made the pitch before members of the Japan Association of Travel Agencies (Jata) during the three-day promotions and marketing campaign, the Philippine Embassy in Japan said.
Deputy Chief of Mission Gilberto Asuque had reportedly encouraged the travel and tourism executives from both countries during the mission to work on reaching the one-million Japanese tourist arrivals as the DOT intensified its marketing campaign dubbed "It's More Fun in the Philippines."
Facebook Comments