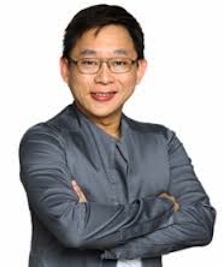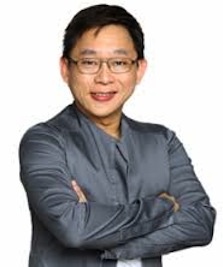 Have you ever wondered if it is a smart idea to invest when the economy is down? Or you have the money and you want to make it grow, but you are hesitant because of the unstable economy that you might lose your hard-earned money, so better not invest?
Let me tell you something; there's an old saying that goes like this, "BUY LOW, SELL HIGH."
"Chinkee, when will you know it is low?" Aside from making your personal research, asking the experts, trusting your instinct, you just got to TAKE THE RISK.  Everything is a risk, yes, but in investing, it is a calculated one, a risk that can either make you gain a lot from it or lose some or all your money.
I can still recall when I bought some plans from an insurance company. This was the time when the economy was not doing well and we heard of them going public via stock market. I just bought because my sister was the one who sold it. Truly enough, after a few years, she called me and told me, "Ahia, the insurance you purchased made money. The company went public and for every plan holder they will receive shares from the profit made. You will receive a 6 digit check amount."
I was happy at the same time sad. Happy because I will receive money from an investment I never expected; sad because I only invested a little.
Investing per se requires a SELF CHECK, whether how tolerant are you when it comes to taking risk. It is important that you know how ready you are and up to what extent you can handle. 
Next is to ask yourself whether the money that you will use is STAGNANT SAVINGS, because you cannot gamble and end up leaving yourself with nothing if worst comes to worst. In other words, if ever you lose the money you have invested, you are still safe for the next few months or years, or until the economy gets better, but regardless, you can still sleep soundly. Consider your current situation as a whole and create a well thought financial plan.
Self Check √
Extra Money √
Down Economy √
Where can I possibly invest?
STOCK MARKET

This is the best time to invest in stock market. It is where you can buy shares from top or reputable companies that are reliable or what we call as "blue chips". Since the economy is down, the stocks index prices are offered at a low price, so with the money that you have, you can buy substantial stocks equivalent to your desired investment.

Now, when the economy improves, the value of your stocks also rises and you can sell it at a higher price, leaving you then with hefty dividends/ earnings.

REAL ESTATE

You might consider buying prime properties in strategic locations with high resale values. When the economy is down, the owners of these properties may opt to sell it at a lower or bargain price that will be used by the proponents to augment their capitalization with their affected business in a down economy.

If you don't have any plan of utilizing the bought properties, you just have to wait for the uptrend in economy and sell it for assured profits. Or you can engage in real estate leasing for steady cash flow.
There are many ideas in which you can invest your money, but always be wise with your decisions. If you are not sure of your move, study about it or you can always consult someone who can.        
THINK. REFLECT. APPLY.
Do you have EXTRA money that you can use to invest?
What is your current financial situation?
Are you ready to take the risk?
To hear Chinkee Tan Live, please call 
SMART DIAL CODES: 
*8950161=MONEY TIPS
GLOBE DIAL CODES:
*033093=CHINK POSITIVE
Subscription: P2.50/day
Facebook Comments