Gandang Kalikasan Inc., a social enterprise born out of an advocacy to be pro-poor, pro-Philippines and pro-environment, has proven that sowing inclusivity into business can reap great rewards.
GKI was founded by Dylan Wilk, Anna Meloto-Wilk and Camille Meloto. They began with all-natural and locally sourced personal care products under the brand Human Nature.
Well renowned for their conscious and alternative way of doing business, the company has redefined what it means to be a successful enterprise.
Mike Go, GKI's Social Enterprise Development Head, said that as a business,
Human Nature's employment policies and even their profit model veer away from traditional business practices.
For one, in a country where most of the working class are paid below minimum wage and do not have security of tenure, Human Nature pays its people around 70 percent above minimum wage and implement a "no firing" policy. Also, 40 percent of its employees are from Gawad Kalinga or other low income communities. These employment practices of GKI are largely due to its mission to be pro-poor. "
The minimum wage is the minimum wage – but we want to give the people the best opportunities to succeed so that they can actually support themselves. Our goal is for fair wages not to be the exception, but the norm," Go said.
When asked if this was a challenge, Go shared that "even when we were starting, a lot of our partners said that we were paying our people too high, 'you're going to have to close it down' or 'it's not sustainable,' so it actually motivated us to prove that this idea can work."
And it did – Human Nature is not only a sustainable enterprise today, but it has also ventured into helping other social enterprises scale up their businesses.
However, Go shared that sticking to the company's mission to make organic products ethical, local, and affordable isn't easy.
For example, citronella, the main ingredient of its bug sprays, wasn't readily available locally. But it was able to transform this difficulty into an opportunity to improve the lives of multiple farming communities.
QUOTE 1: "The minimum wage is the minimum wage – but we want to give the people the best opportunities to succeed so that they can actually support themselves. Our goal is for fair wages not to be the exception, but the norm."
Human Nature invested in training farmers to sustainably grow citronella, and today, it has successfully established a network of citronella farmers as its suppliers.
Jean T. Maputi, the Manager of the Imbayao Community-Based Farmers Association (ICFA), attests to the positive change citronella farming has brought to her community.
She began citronella farming when the Philippine Federation for Environmental Concerns (PFEC) gave them training and taught them how to produce citronella oil.
PFEC also connected Maputi's co-op to Human Nature.
Human Nature assessed Maputi's citronella farm and oil production and eventually invested in technology to make Maputi's production more efficient. Since then, Human Nature has been getting citronella oil directly from Maputi.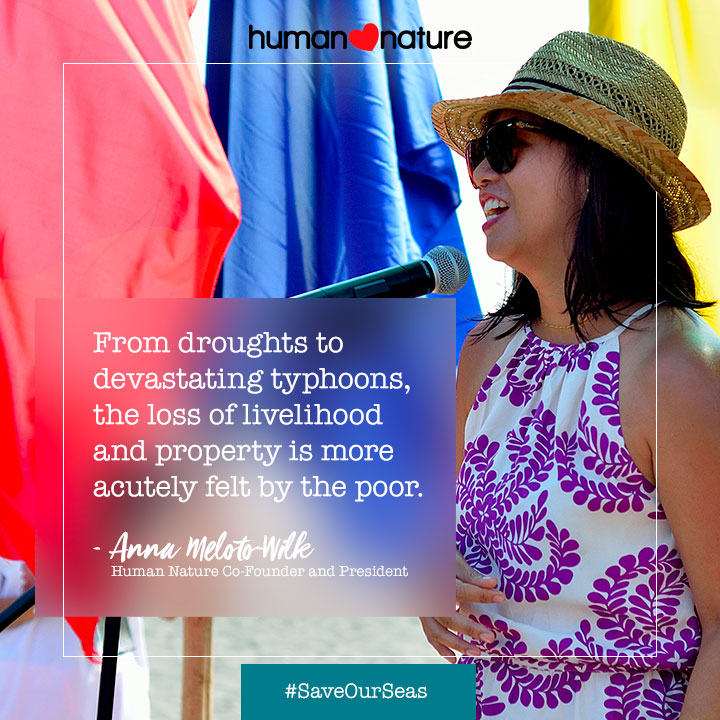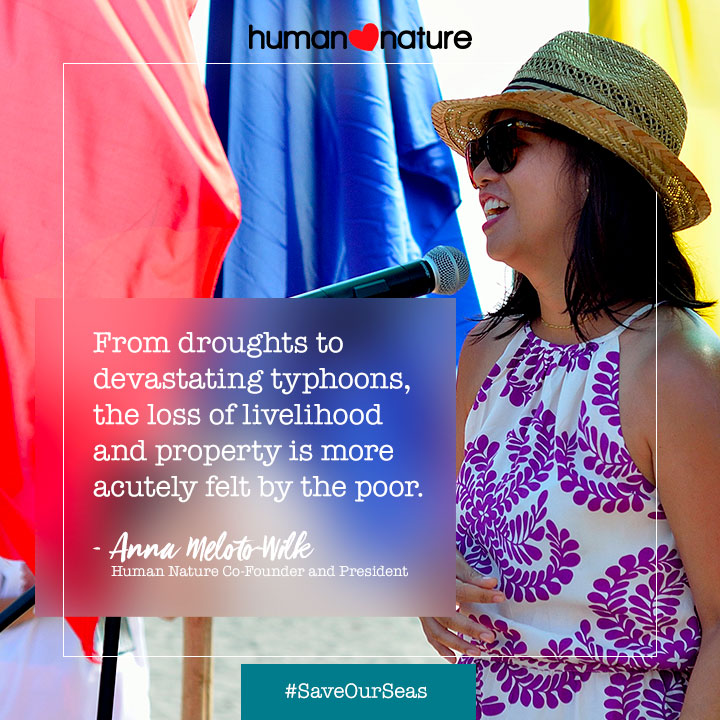 From being a farm manager, Maputi has been emboldened as a community leader. Aside from sharing the knowledge and practices of citronella farming with her neighbors, Maputi is also the President of the Malaybalay City Federation of Local Councils of Women, Inc. (MCFLCW, Inc.).
They create slippers and bags from upcycled waste as an enterprise for women. She said that she was pushed to become a community leader because of the blessings she had received through her citronella farms and Human Nature.
Indeed, Human Nature's investment in the Philippines and its people have sowed seeds that now bear much fruit. In fact, an avid Human Nature user like Emma Sumuad was empowered to become a direct-seller and passionate advocate of the brand.
"I believe in the advocacy of the company. I thought what could I do to support the advocacy? Be an operator and spread the goodness," Sumuad said.
Human Nature relies heavily on people like Sumuad to sustain its business. It has minimized spending on retail stores and expensive advertising. Instead, direct-sellers have become the bridge between its products and the people.
BLURB: Working to help communities, Human Nature pushes for more local, ethical, and organic products to penetrate the mainstream market
This has been a proven effective strategy for the brand since a big selling point of the line is its advocacy. And when people personally come across advocates like Sumuad, they learn firsthand about the social relevance of the products. Not only does GKI cut down on expensive marketing costs, but it is also able to give the direct-sellers a source of income.
Go shared that the goal was to "influence other businesses – because even with our small size, we were able to do it."
In its efforts to spread its ethical and intentional way of doing inclusive business, it has mentored the likes of Bayani Brew, a drink made with lemongrass grown by farmers from Cauayan, and Kape Maria, which sells coffee sourced from Cavite, Benguet, Ifugao and Mindanao.
Go said that this initiative to create a community of social enterprises was one way to push the movement forward and enable more local, ethical and organic products to penetrate the mainstream market, thus helping more communities along the way
This story is part of a series of articles written by GO NEGOSYO writers being published by GoodNewsPilipinas.com as part of our support to Philippine businesses.
Facebook Comments