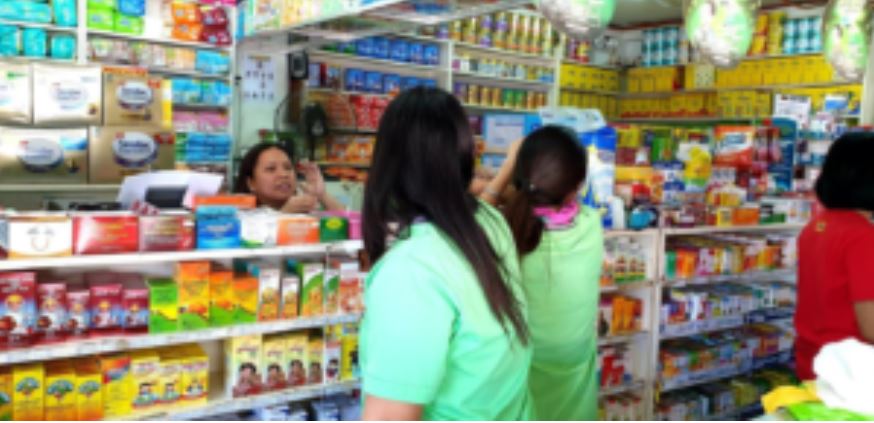 The most essential factor that family members have is unity in all aspects of the family business.
It is not always easy to start something, mainly if you have to start a business. It takes a lot of time and effort before you can actually say that you have perfected the formula that you need to reach your goal. But of course, it is never a smooth ride. But through these bumps, an entrepreneur can devise a plan that can help strengthen the business and empower himself.
Did you know that about 80-90% of all businesses in the Philippines are family businesses? In fact, most of them are among the biggest companies in the country. They have diversified into several other industries that have lived through generations. We all know how they started from humble beginnings and eventually became huge brands. And you can just admire how much dedication they have to pursue their dream and leave a legacy that will truly last for so many years.
Starting a Family Business
How does one start a business? It is a general question among those who would like to take a different direction in their lives. Most people these days have created their own small businesses. They no longer rely on their 9 to 5 jobs. Because, as we all know, unless you have a high position in the company, your salary is just good until even before the next month's pay. So, finding ways to better support the family involved with a business is a surefire hit for as long as you have made the proper steps.
First and foremost, you need to choose a business you are really interested in, something close to your heart. A company becomes more successful if it really knows about it 101%. Some may barely have knowledge about the business. Still, the willingness to learn and train is a huge factor that every entrepreneur should never neglect.
After building a business, it comes to the point that there is a need to step down and let the next generation have control over the company. Now, passing the reign is not easy, mainly if the matriarch of the patriarch is still very aggressive even after their prime years. And that is one of the common problems that family businesses encounter. It is hard for modern-day entrepreneurs to allow their mother or father to agree on certain decisions because they refuse to do it with the modern approach.
The success of a family business relies on the people who help the company and, most importantly, the kind of relationship that the family members have.
Common Problems Encountered by Family Businesses
Some would think that the debates, discussions, and misunderstandings would be eliminated since family members work together. In fact, it is even harder to be in such a situation because sometimes, personal problems are not left at home and are carried out all throughout while working in the office. Therefore, occasionally, a straightforward problem could escalate because they have unsettled personal issues among themselves. It is harder to work, burdened with family issues. And this affects the whole workplace, which eventually could lead to the company's suffering.
Problem #1: Miscommunication/Misunderstanding
The company's head may have a vision of placing the company in a good spot in the market. However, not thoroughly explaining the concept to others may result in confusion and not executing the plan properly.
With planning, it is essential that the leader clearly explain what needs to be done and ensure that everyone is on board with it. Otherwise, leaving some members in the dark may start a new dispute among them.
The family must create stability among them. They should be united in all decisions for their plans to take effect positively. The kind of relationship that family members have reflects the whole company. And employees can feel the tension even if they don't see the family throwing stones and rocks at each other. Good business governance is needed so that problems can be identified, solutions can be created, and plans can be executed as one.
Problem #2: The roles and responsibilities of each family member are unclear.
I do think that although family members have the same goal, not each one has the same thoughts about how to take their responsibilities. For fear that when something goes south, they would be solely blamed for it. While each family member may have a say on certain decisions for the company. It is highly recommended that the role of each family member should be spelled out clearly. To again, avoid confusion and give more time to their department. Each family member should take charge of a specific department to know everything happening in the business. A monthly meeting is advisable. Allow each one to give their suggestions and discuss the pros and cons until you reach the right strategy or solution.
Each member should realize that the family business would only be successful because of all their joint efforts. Fearing accountability should not be in their minds. Otherwise, the family business would just go down the drain.
Problem#3: The drama at home persists in the workplace.
As I have mentioned earlier, disputes between family members are not impossible. And unfortunately, some of them hold grudges that affect their performance in the company. Not seeing eye to eye on the plan that has been ironed out may mean the company's downfall. Lights can easily break out when personal issues are not left at home.
Likely, there would always be discussions among family members, particularly if suggestions thrown out may seem workable. Therefore, all they have to do is lay down their thoughts and think things through, weighing which one would be more beneficial on a long-term basis. To be sensitive when decisions are needed to be made could not move the business forward. Sometimes, there is just a need to listen to reason and think about what is suitable for the company and leave personal matters behind.
Running a family business is a remarkable way to bring your loved ones closer and create a lasting legacy. A misunderstanding may not be avoided sometimes, but despite this, it is still possible to include everyone who wants to participate and work toward a common goal.
By having better communications, pointing out roles and responsibilities, and managing the family business, challenges that come your way will not be as burdensome. You will indeed become successful in your venture in which you can pass for generations.
CHECK OUT more advice from Butz Bartolome:
Turn Your Hobby Into A Full-Time Business | Butz Bartolome
How To Effectively Influence Others | Butz Bartolome
CHECK OUT the Philippines' top mentor Butz Bartolome as he discusses business matters and SHARE THIS STORY with entrepreneurs and aspiring entrepreneurs who need the advice.
TELL US your good news story tips by messaging GoodNewsPilipinas.com on Facebook, Twitter, Instagram, or e-mail editor@goodnewspilipinas.com and WATCH Good News Pilipinas TV YouTube & Good News Pilipinas TikTok for more Filipino Pride stories!
Facebook Comments