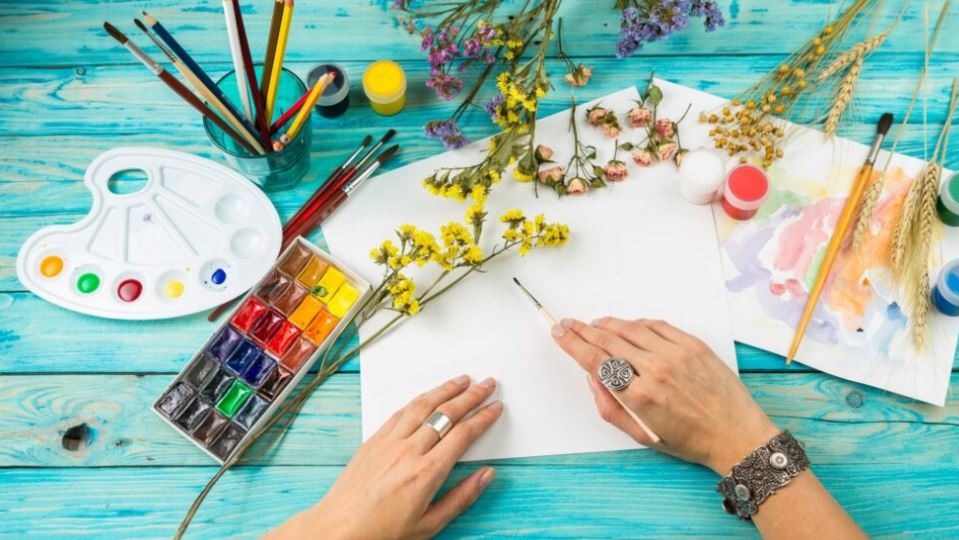 Most successful entrepreneurs start their businesses with the hobby that they love.
I have met so many people in the industry, and I am always amazed at the beautiful stories they shared with me about how they started their business. Indeed, there are so many similar businesses, yet only a few become successful. What do you think is the secret to a successful business?
Some people are eager to start a business but do not know which company to choose and how to start. All they know is that they need to create something quick to make both ends meet since a 9 to5 job may not be sufficient to support the needs of a family.
An ordinary Juan may miss a meal with the ever-increasing market prices. Or just use salt or sugar mixed with rice as a substitute just so they have something in their stomach. But, there is always a solution to everything. And to ask for help to get you started may be helpful.
Before starting my business, I was also an employee for many years. But it has reached a point wherein I felt that I could do more and eventually earn more if I step up.
Years of working for a company, I suddenly realized that my love for speaking could be instrumental in building my business. I have always loved talking to people, and when they seek advice, it is a fulfillment that I can help them any way I can. I feel proud of myself, and at the same time, I feel so much joy when people I talk to tell me that they took my advice and something positive really turned out for them. My other passion is seeing a micro business become stable, well-founded, and expanding via franchising.
Doing What You Love
What did you often do during your free time when you were young? Some may say they love doing arts and crafts, writing poems or short stories, taking photographs of nature, etc. Unfortunately, as a person grows up, his focus is primarily on finding the best way to earn for their family.
And about 80% would have their mind either applying for a job in the country or going to other countries where they think "the grass is greener." I could not blame them for this because sometimes, we just don't seem to have a choice. And we want immediate results, particularly if you have a large family to support.
But, also choose to start a business and gamble all they have just to keep the company afloat. Unfortunately, not every entrepreneur may succeed because they lack the necessary "ingredients" to become a real entrepreneur.
Having the right mindset, skills, and passion for something, would surely lead to something positive.
I always tell my mentees that to become successful, an entrepreneur should have the following qualities: patience, perseverance, motivation, creative thinking, self-discipline, open-mindedness, confidence, competitive, strong people skills, great work ethics, has an initiative, and should be passionate with his work.
But how can these qualities be achieved? One can always choose to start a business that he believes he has the right set of skills, to begin with. Some successful entrepreneurs had their idea of building their business from their hobbies.
Sounds clever, right? Of course! If you start with something you genuinely love and are passionate about, you will likely give your 101% all the time. Additionally, you get to be more inspired to become creative, thus producing great results each time.
Key Indicators That Can Turn Your Passion to Profit
We always have ways how to unwind during our free time. And during those times, we slowly develop a liking for a particular activity. Approaching it the right way can blossom into a full-time career or business.
But you must also realize that not all hobbies may have the potential to become a business and that not everyone may want to consider taking the significant shift. However, you will be surprised at how much your hobby can make you earn more than you have ever expected with the right skills and mindset.
Here are a few tell-tale signs to determine if your hobby can be transformed into a business:
Determined to give total commitment. In any endeavor, an individual needs to have the drive to start and sustain what they have begun. Keep in mind that the time you may have while doing your hobby may no longer be the same once you have turned it into the business. You have to consider that once you make your hobby as a business, you must meet deadlines and that there would be instances that you need to face some struggles. It may not always be a fun moment compared to when they were just a hobby.
People should be willing to pay for what you can offer. Let's say you are into arts and crafts. If you think that you have a knack for it and people recognize your creativity, it may mean that this could bring in money for you. The same goes for those who have talent in singing. How do you think most singers started? They joined countless singing competitions until they got a break and became a star. Or you are into photography that people started asking you to take their photos on the most memorable events in their lives.
You are aware of what you are getting yourself into. Turning your hobby into a business is a huge step. It is not merely doing the hobby over and over again. Starting a business entails a lot of work, a lot of responsibilities. Therefore, you need to realize that your time will be consumed. Mainly by doing other "business stuff." from marketing your products, replying to emails and calls, paying taxes, and the list could go on. Of course, even if it is your hobby, you may want to consider seeking help from another person to help you out with these.
You are aware of the sacrifices of starting a business. I don't think one successful entrepreneur does not have to sacrifice a thing or two just to ensure that the business survives. Yes, you have your own business, but it does not mean it has freed you from working 8 hours a day. In fact, being a business owner would mean working more than 8 hours a day, which may also include weekends and holidays.
If you think that you have all these signs of starting a business from your hobby, begin as soon as possible. Your passion and dedication to what you love will lead you to your most revered success.
CHECK OUT more advice from Butz Bartolome:
How To Effectively Influence Others | Butz Bartolome
Overseas-inspired family café reimagines new life in the Philippines | Butz Bartolome
CHECK OUT the Philippines' top mentor Butz Bartolome as he discusses business matters and SHARE THIS STORY with entrepreneurs and aspiring entrepreneurs who need the advice.
TELL US your good news story tips by messaging GoodNewsPilipinas.com on Facebook, Twitter, Instagram, or e-mail editor@goodnewspilipinas.com and WATCH Good News Pilipinas TV YouTube & Good News Pilipinas TikTok for more Filipino Pride stories!
Facebook Comments