A local adult health food manufacturer is finally turning to address child malnutrition with the help of government.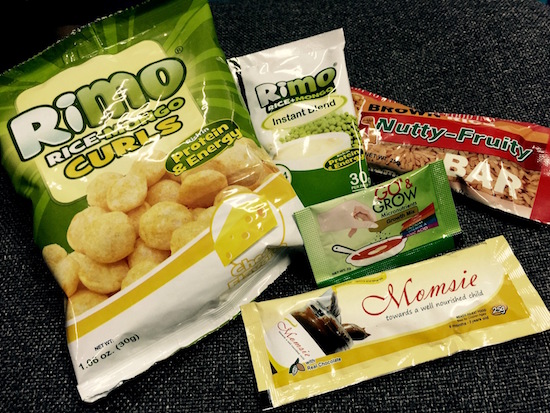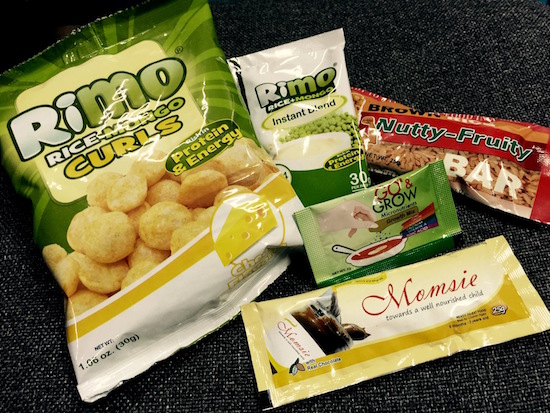 The resulting healthy snacks – RIMO Curls, RIMO Blend, Micronutrient Growth Mix, Brown Rice Bar, Iron-fortified rice and Momsie – are locally manufactured products geared towards addressing the malnutrition problem among Filipino children five years old and below.
Nutridense Food Manufacturing Corporation (NFMC), the company behind the healthy food for kids, has been collaborating with the Food and Nutrition Research Institute (FNRI) of the Department of Science and Technology (DOST) to address the malnutrition problems.
The 8th National Nutrition Survey (NNS) cited that the number of Filipino children aged 0-5 who are "wasted" – too thin for their height – even increased from 6.9 percent in 2008 to 7.9 percent in 2013.
Racky Doctor, President of NFMC, says fighting malnutrition has become their family's advocacy.
"While doing something about it, we can make it a business after all. So magandang impact. You do business and create an impact to the community," says Doctor.
NFMC has initially invested over Php 8 million to their food business with the help of seven to nine production people, plus four administrative personnel. Today, they have increased their production people to 37 and 13 office staff.
Doctor says he is grateful for the collaborative support he's been getting from DOST and its different agencies. He believes that he will not be in the food business if not for FNRI that gave him the idea and has been helping him with product development since 2013, when his company manufactured Rimo Curls.
Facebook Comments