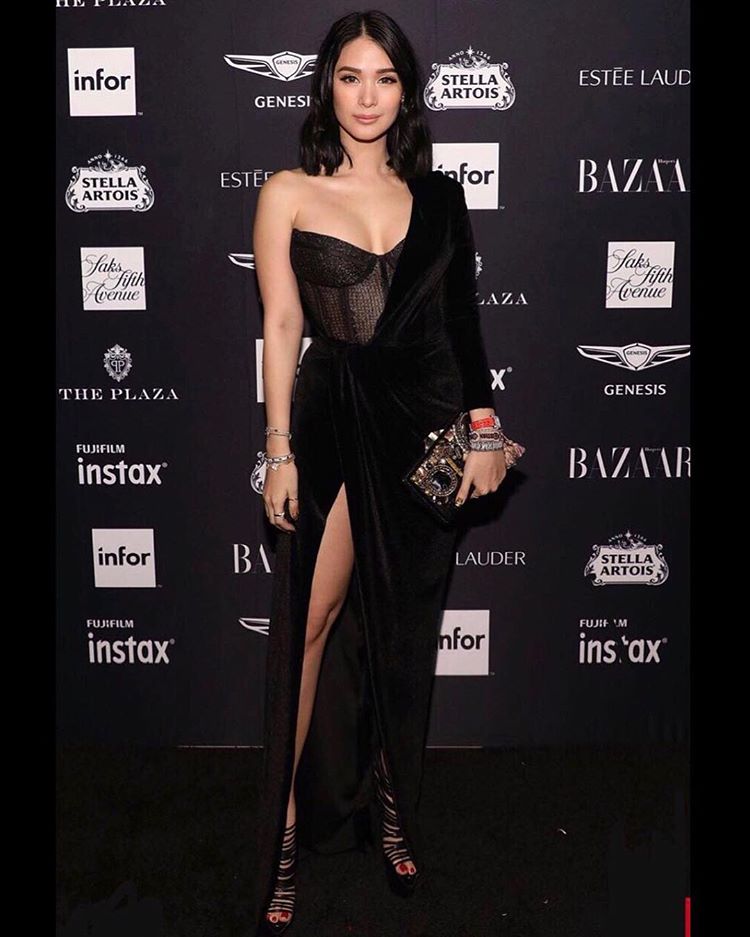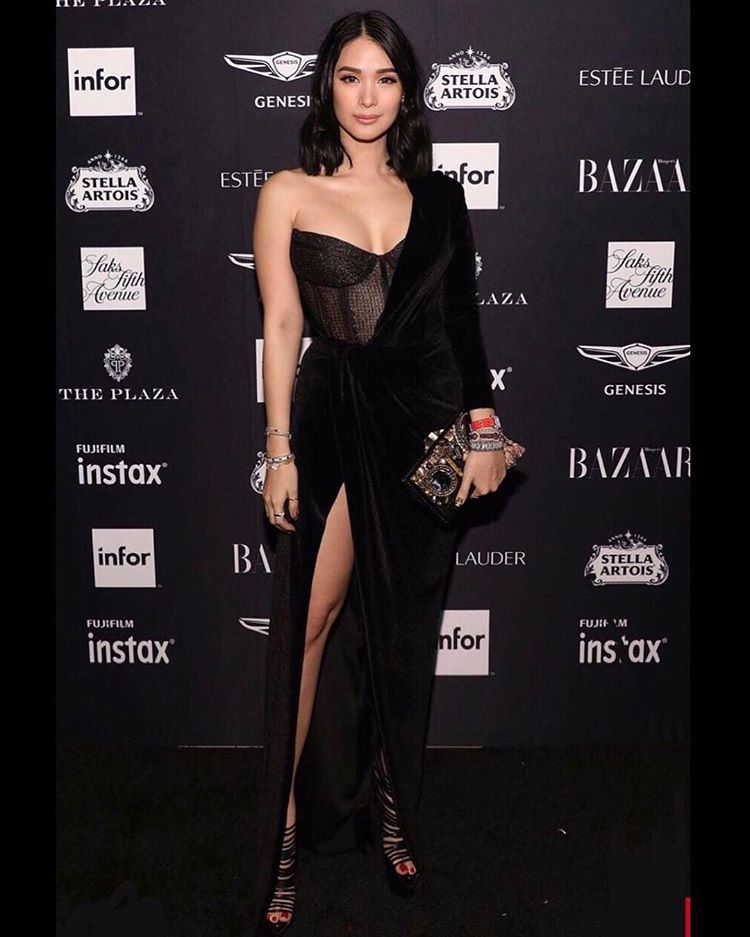 Filipino celebrity and Asian style icon Heart Evangelista donned Filipino-American fashion designer Mark Bumgarner's creation at the New York Fashion Week (NYFW) and was dubbed a world fashion icon.
The popular Filipino actor and endorser was invited to the Harper's Bazaar ICONS Party and ended up being featured on "All the Best Looks From the 2018 Harper's Bazaar ICONS Party" published by the iconic Elle Magazine.
Evangelista was 31st out of 44 fashion icons on Elle's Harper's Bazaar spread which included Bella Hadid, Victoria Justice, and Nicki Minaj.
Dubbed as one of the guests who "brought their A-game to the NYFW soirée," Evangelista came to the ICONS Party wearing "black rebel" couture by a Fil-Am designer who proudly chose his studio to be based in the Philippines despite having an international clientele.
Evangelista's couture dress at the ICONS Party is proudly Filipino made by Mark Bumgarner and his 30-strong local artisan team.
Her "full-wattage glam" look was completed by Katrina Cruz.
Evangelista went to New York fresh from her Paris couture week photo shoot for the Harper's Bazaar feature article Crazy Rich Couture written by Kevin Kwan, author of the bestselling novel Crazy Rich Asians.
https://www.instagram.com/p/BniroPWl3Oy/?taken-by=markbumgarner
Crazy Rich Asians has been turned into a certified Hollywood blockbuster movie which includes in the cast Fil-Am comedy actor Nico Santos, and Filipino celebrity Kris Aquino who walked the Hollywood green carpet premiere of the movie wearing a yellow classic modern Filipiniana by Michael Leyva of Rizal who works with Filipino cutters and sewers.
Kwan wrote of Evangelista, "in the league of Asian style icons – and she stands out with her striking beauty and fashion sense reminiscent of Audrey Hepburn."
Heart Evangelista's iconic black rebel look at the ICONS Party was documented by Mark Bumgarner who proudly posted the shots on his social media.
Facebook Comments