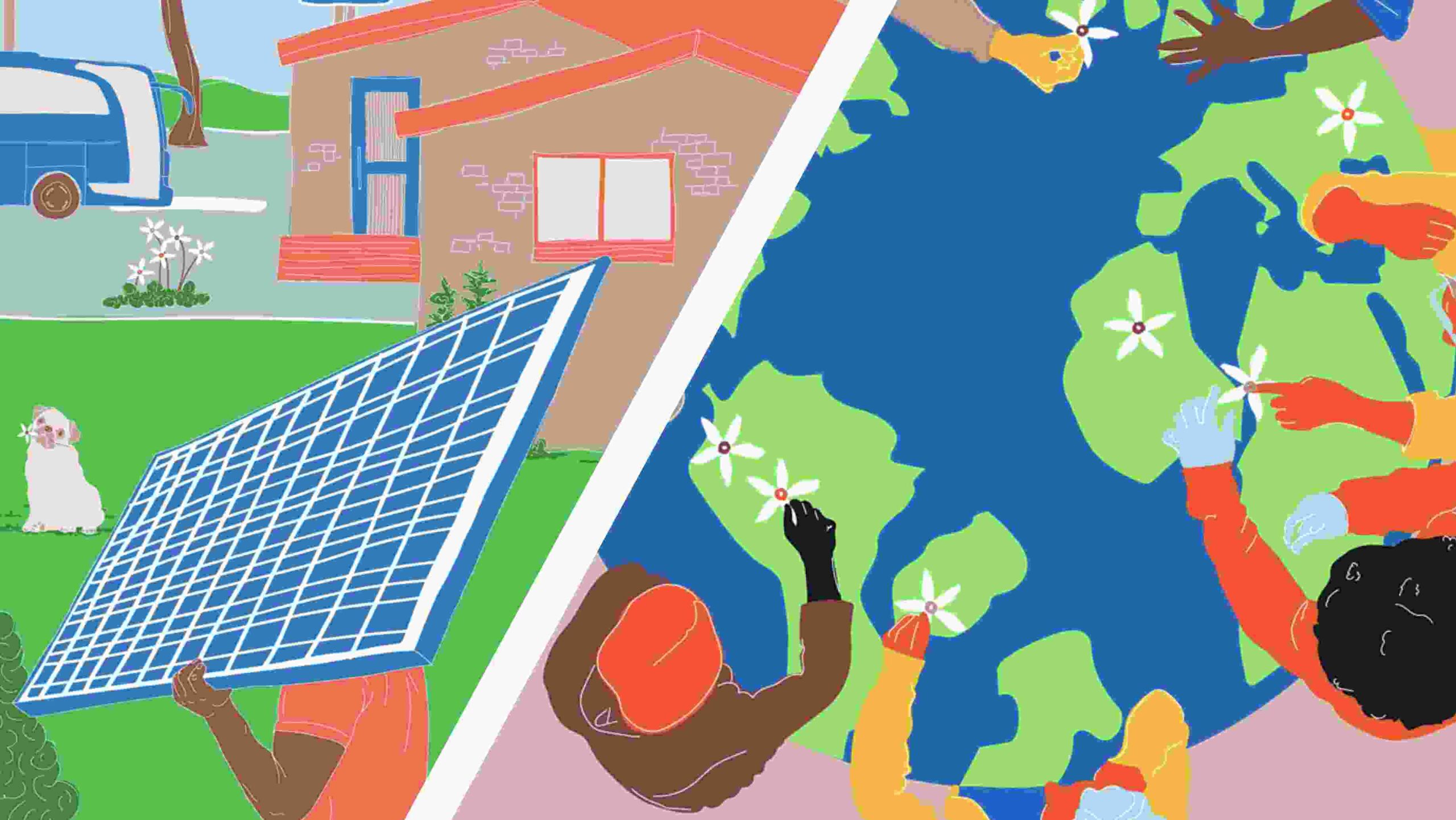 Quezon City, the most populous city in the Philippines, is producing children's interactive storybooks on climate change as part of its commitment to increase climate resilience of the local communities in the city northeast of Manila.
‌The pop-up storybooks are intended to be used by preschool to high school students from ages 4 to 18. The books will also be modified for children with disabilities, informal settler children, and out-of-school youth. Aside from print, the books will be produced in braille and audiobook formats.
The books are child-friendly versions of the local government's climate initiatives presented in the city's enhanced Local Climate Change Action Plan 2021-2050 (LCCAP). The Quezon City project is sponsored by the Inclusive Climate Action Cities Fund (ICA Fund), as part of its membership in the C40 Cities network of nearly 100 city mayors around the world who are pursuing climate-forward policies.
The network particularly underscored the importance of educating children in Quezon City, pointing out that 45% of its population is composed of the youth. "The city hopes to develop versions of this resource suitable for more age groups in future, to ensure children of all ages can learn about the Enhanced LCCAP and engage with climate action," the C40 Cities case study report said.
‌‌"In Quezon City, we recognize the need for inclusive and accessible information dissemination that caters to all residents, of all backgrounds, educational attainment and age groups, to better engage them in our climate action initiatives. This project will help address this priority, putting the needs of the youth and children with disabilities at the forefront of its design and delivery," Quezon City Mayor Joy Belmonte announced on June 28, 2023.
Along with Los Angeles, Bogotá, Vancouver, Warsaw, and Dar es Salaam, Quezon City is among the pioneering grantees of the ICA Fund. C40 Cities has recognized Quezon City for its efforts in promoting inclusive climate action. The organization previously praised the LCCAP for its objectives "to advance food security, water sufficiency, ecosystem and environmental sustainability, human security, climate-smart industries and services, sustainable energy, and knowledge and capacity development".
‌Through the fund, each city will receive up to 60,000 USD to complete specific climate-related programs. C40 Cities explained that the grant, funded by the Open Society Foundations, is specifically "designed to help cities develop and implement climate projects with equity and inclusion principles at their core". Overall, it aims to facilitate more inclusivity to present and future policies.
Leaders in these six cities will be "implementing projects over the next 12 months that address specific socio-economic barriers to accelerate climate action that is just, fair, inclusive and benefits all residents, especially communities vulnerable to the effects of global heating," the Quezon City government report added.
‌The fund is a part of the C40 Cities' goal to extend the reach of the Global Green New Deal, especially in developing countries. Announced in 2019 at the C40 World Mayors Summit, the program seeks to diminish transport-, infrastructure-, and waste-related emissions to mitigate global heating. Equity for marginalized individuals is the center of the program, with C40 Cities stating that the Global Green New Deal aims to remake "old policies and systems that have contributed to injustices suffered by frontline communities for decades, if not centuries".‌
The C40 Cities members are committed to reducing carbon emissions by 50% and setting global heat levels to 1.5 degrees Celsius or lower.
Cities in the network are urged to promote innovation in tackling climate programs and increase climate resilience among local communities. Moreover, they are subject to performance standards in planning, leadership, innovation, decision-making, and more.
Quezon City joined the network in 2015 and remains the only Philippine city in the organization. As a member of C40 Cities, Quezon City established urban gardens to curb food insecurity and installed solar panels in public schools.
https://twitter.com/scvannasummer/status/1682251398946394114
In 2022, Quezon City was nominated as the world's most sustainable city by the World Wide Fund for Nature (WWF) We Love Cities campaign. That year, the Philippine Space Agency announced that it would use space data to analyze the Philippines' vulnerability to climate change.
Good News Pilipinas is a Lasallian Scholarum Awardee. TELL US your good news story tips by messaging GoodNewsPilipinas.com on Facebook, Twitter, or Instagram, or e-mailing editor@goodnewspilipinas.com
Facebook Comments