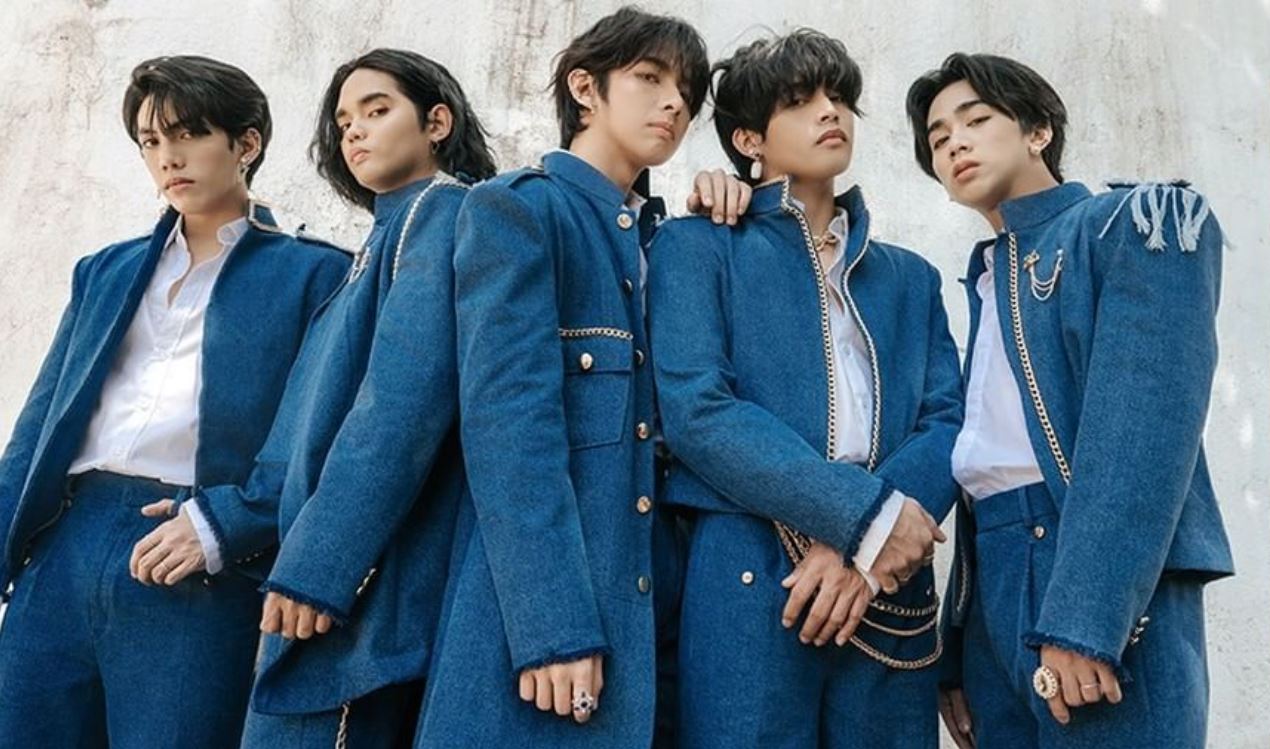 Here's how you can vote for Pinoy pop group SB19 in the upcoming Billboard Music Awards (BBMAs), the lone Filipino and Southeast Asian act to be nominated in this year's competition.
The five-member boy band composed of Josh, Pablo, Stell, Ken, and Justin, will compete against American artist Ariana Grande and K-pop groups Blackpink, Seventeen, and BTS, for the Top Social Artist category in the international awards show.
The Billboard Music Awards' Top Social Artist is one of three categories based on fan votes. According to Billboard, the category measures music popularity based on bands' internet presence and fan engagement.
Online voting for this year's Top Social Artist has begun, and fans may support their favorite artist by casting votes using the Billboard website or micro-blogging platform Twitter.
Here's how you can help SB19 win the Top Social Artist award in the BBMAs:
Website Voting
Go to the 2021 Billboard Music Awards site to cast your vote. Users will need to have a valid Facebook or Twitter account to use the platform.
Choose Top Social Artist, then vote under SB19's name.
After confirming your vote, you will be redirected to register with your Facebook or Twitter account.
You will receive a notification to let you know that your vote was counted.
Fans may click on "Vote Again" and repeat the same process on the website or vote on Twitter.
Twitter Voting
On Twitter, users can vote for SB19 by using the tags:
@SB19Official #BBMAsTopSocial
The Twitter account must be set to public in order for votes to be counted.
Retweets of a valid vote are counted as votes.
Billboard will allow users to cast up to ten votes daily per platform for their favorite artist. The voting period runs from May 10 up to May 21, 2021.
Multi-platinum recording artist, actor, and current "Voice" coach Nick Jonas is set to host this year's BBMAs which honors some of the hottest names in the music industry. The 2021 Billboard Music Awards will air live on NBC on May 23 from the Microsoft Theater in Los Angeles.
The Pinoy boy band Soundbreak19 (SB19) has conquered Billboard's "Top Social 50 Artists" rankings, "Next Big Sound" and "LyricFind Global" charts.
SHARE this article to help Pinoy pop group SB19 be the first for any Filipino or Southeast Asian act to win the Billboard Music Awards!
Good News Pilipinas is celebrating its 15th Anniversary in 2021 by giving away prizes! Subscribe to our Good News Pilipinas! TV YouTube channel and enter the raffle by sending us an email to editor@goodnewspilipinas.com
Facebook Comments