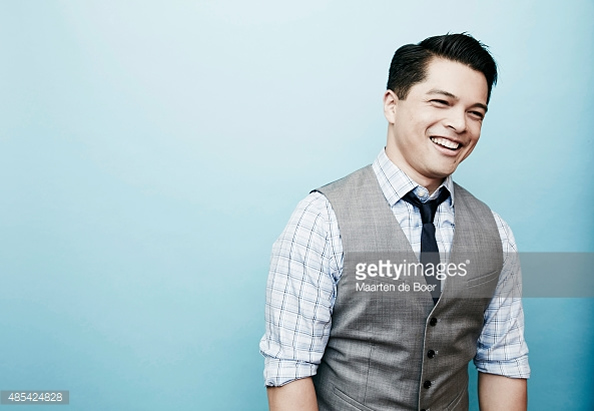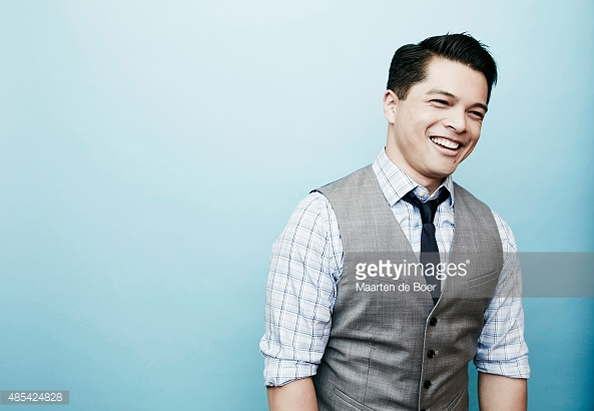 Before Vincent Rodriguez III landed the major romantic lead role in CW's Crazy Ex-Girlfriend the Filipino-American actor did the usual struggling-actor-routine-odd jobs in New York as he struggled to find roles.
Rodriguez is now practically a household name as Josh Chan, the object of Rebecca Bunch's crazy antics on the musical-comedy television show. The genre-busting Golden Globe-winning show has put Rodriguez's musical theatre skills as actor, musician, and dancer to good use – the audience is just loving him and the show has just been picked up for its 4th season.
His website lists Rodriguez as originally from Daly City and as someone who pursued the performing arts after junior college. He has honed his skills as a member of ensembles and as understudy in musicals at regional theatres all over the U.S.
Rodriguez is scheduled to appear as one of the 20 Filipino changemakers featured on Ph Time Is Now, a mentoring summit gathering the best of global Pinoys.
Ahead of the summit Rodriguez shares how he landed the Hollywood lead role that paved the way for the first depiction on American TV of a Filipino family in an episode where Filipino icon Lea Salonga made a guest appearance as Chan's aunt.
In landing the role of Josh Chan, Rodriguez suddenly finds himself with a voice and the ability to shatter molds and defy conventions. It's a responsibility that he's more than willing to take on.
Ph Time is Now Stories share what the 35-year-old actor has learned throughout his journey of discovery, growth and success:
1. Surround yourself with things you love and people who inspire you.
When I was younger, it didn't seem common for Filipinos to pursue a career in acting and it was obvious when I told my dad that he wasn't very happy about what I wanted to do. He wanted me to be a businessman; he wanted me to be able to take care of myself. Acting was just not "practical" or "stable" enough for him.
Despite my father's reservations, I got into anything and everything that would help me pursue my dream of performing on stage – acting, dancing, singing and even martial arts. I also made sure to find inspiration in the people surrounding me.
I remember watching Paolo Montalban in Rodgers & Hammerstein's Cinderalla play the lead role opposite Brandy and then finally meeting him in person during my New York stage debut on "Honor". He came up to me and said, "I'm proud of you, brother."
That really meant something because he was a big inspiration. I held onto that moment because it helped re-energize my pursuit and ambition in performing arts. It made me want to become a better actor, dancer and singer.
What an honor it has been so far to represent the Filipino community on television. It's something that I've always wanted to do because I know just how hard it is to pursue acting – whether you're Filipino or not.
2. Don't be afraid to fail; there's no possibility of success without it.
At some point in my career, I decided that I needed to grow. I wanted to challenge myself and see what I was truly capable of. In a way, it was also because I wanted to pull the Asian community into non-traditional roles.
I started gunning for bigger roles. I also auditioned for parts that were typically cast with Caucasian or non-Asian actors. This meant a lot more downtime and booking less jobs because people didn't see me as the lead.
During all that, I was trying to learn as much as I could in playing the lead roles. I would observe the best and most dynamic actors I got to work with and see how their process was like, and then take all kinds of classes to hone my skills.
I had to take all kinds of odd jobs to support my craft. I even went into debt. I was finally able to pay it off last year.
All that hard work paid off and I found myself on a tour for "Anything Goes". I played Luke, which was a supporting role, but a principal contract. Halfway through, I asked myself, "What if I could DO more? What if I could BE more?"
So, I started this list and went on my way to pursue everything on it. I called my agents, told them that I wanted to be on film and television, and asked them to send me materials.
Immediately after, I bought a camera, recorded myself on tape and submitted video auditions. I didn't hear from anyone. I didn't book anything.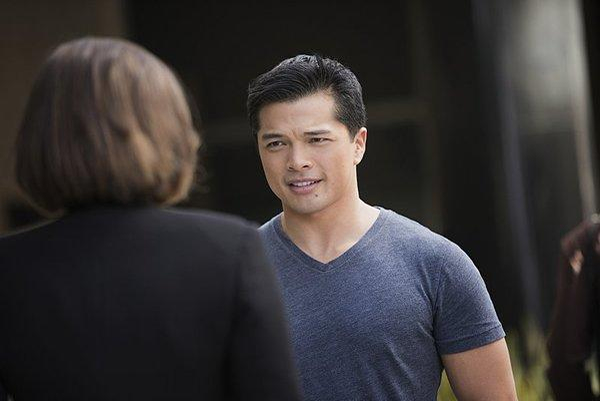 3. Use your platform, no matter how small or big it is, to help others.
One of the most meaningful moments I've had playing Josh [Chan] happened in Episode 6 of the first season. It was a Thanksgiving episode and the viewers got to meet his family.
Soon after the episode aired, I realized that it was the first time a Filipino family had been depicted on an American television network. The show was making history and it was a proud moment for me, the cast and the crew.
What an honor it has been so far to represent the Filipino community on television. It's something that I've always wanted to do because I know just how hard it is to pursue acting – whether you're Filipino or not.
That's why I love to teach. I always go back to my high school alma mater and to the Young People's Teen Musical Theatre Company to share what I know with people on a similar journey as me. More than representation, I utilize the platform that Crazy Ex-Girlfriend has given me to inspire others and find joy through performing arts.
Learn from Vincent Rodriguez III and and be inspired by the work through his breakthrough. Join PHTimeIsNow: A Networking and Mentoring Event featuring Filipino Industry Leaders onJune 9, 2018 at The Harvard Club in NYC.
Meet trailblazers, like Vincent, who have achieved excellence in their fields. Use their stories, tips, advice and encouragement to fuel your own #GlobalFilipinoJourney.
GoodNewsPilipinas.com is a media partner of PH Time Is Now.
Facebook Comments