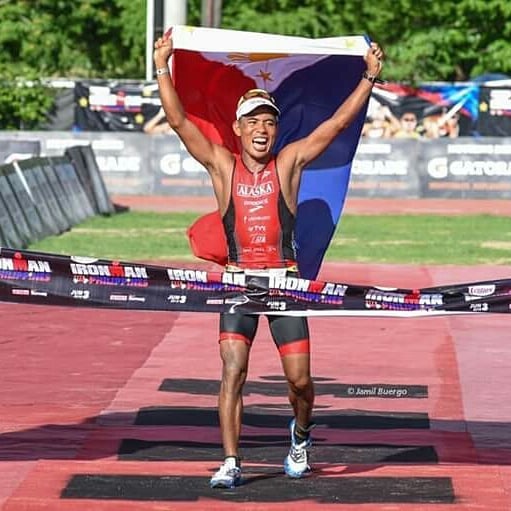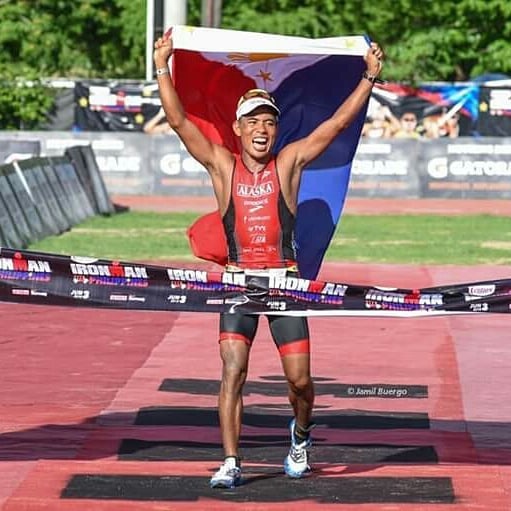 August Benedicto, who used to work as an ice delivery boy on the bike, picked up the Asian Elite Champion title at the first full Ironman triathlon race in the Philippines.
Benedicto, the first Filipino finisher of the inaugural Century Tuna Ironman Philippines 2018 held in June, said it was his first time to race the Ironman and was "not expecting to finish the sub-10 with 9 hours 48 minutes."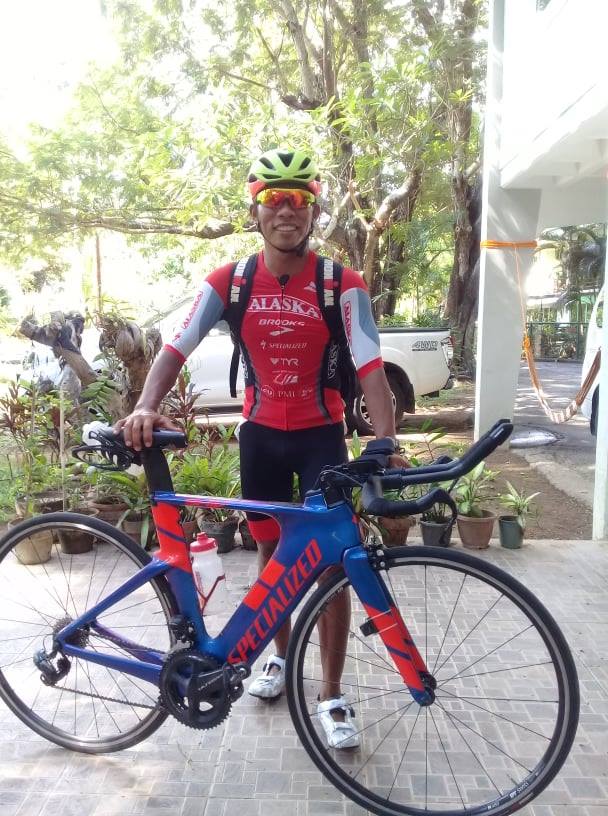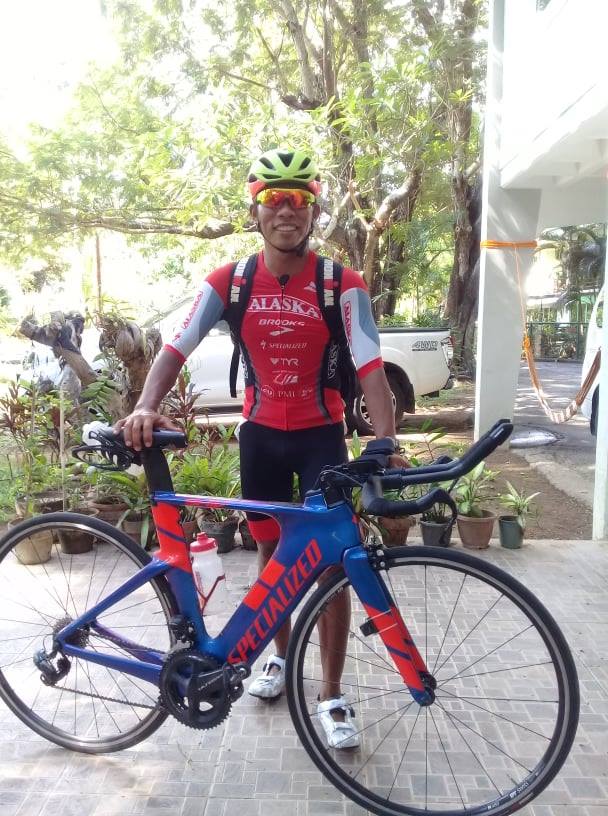 The Filipino champion admitted he encountered many obstacles but that "racing on Pinoy ground and the cheering of my kababayan pushed me to the finish line."
Benedicto finished 11th against 1,155 triathletes who converged at Subic, Zambales.
In a televised interview with CNN, Benedicto recalled how he raced against all odds over a 3.8 kilometer swim, 180-kilometer bike and a 42-kilometer run. The shifting weather conditions, severe physical exhaustion and a malfunctioning bike component stopped him from expecting to become amongst the fastest and a finisher. He only wished to finish the race for his family and fellow Filipino triathletes.
Benedicto's success in triathlon started in an unexpected manner in the early stage of his life. To support his family, he worked as an ice delivery boy who biked his way to clients. He didn't expect his delivery work would prepare him physically and mentally for a triathlon career.
He started participating in local cycling events using a bike he borrowed from a friend. He eventually pursued duathlon which got him a stint as one of the country's representatives in the Mekong River International Multi-sports Festival in Thailand where he bagged a gold medal.
He later met his friend and a British triathlete, Chrissie Wellington, who introduced him to triathlon. The exposure made him pursue swimming despite his fears of swimming in deep waters. For experience he participated in an Olympic distance race held in Camiguin in 2008 which prepared him well for his entry and successes in triathlon.
Benedicto's recent achievement in the Ironman Philippines filled him with happiness and made him reflect on the days as an ice delivery boy who grew achieving his goals. He notes that the event was "monumental for the triathlon and sports community in the Philippines for it raises the awareness of sports as well its importance in family as a form of quality time."
Facebook Comments