Check out the photos of the United Nations Sustainable Development Goal (UN SDG) #13 Climate Action solar art created by the Liter of Light at Bonifacio Global City in Metro Manila to mark the International Day of Cooperation.
The newest pop-up large-scale solar art built by the Filipino-born global grassroots movement that donates solar lamps to remote communities went live on July 3-4, 2021, on 5th Avenue in front of the Philippine Stock Exchange at BGC in Taguig.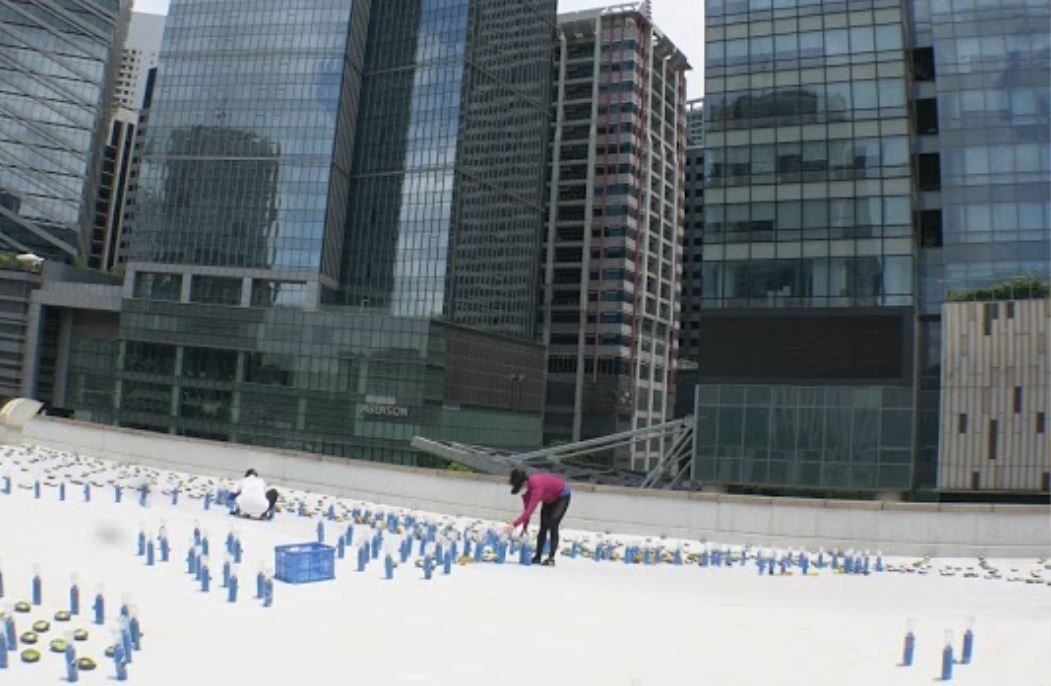 The solar artwork featuring the symbol for Climate Action designed by solar artist Illac Diaz and the Liter of Light team was built using 1,500 hand-built solar lights assembled by volunteers from the safety of their homes as part of the Liter of Light's award-winning "Light It Forward" Challenge,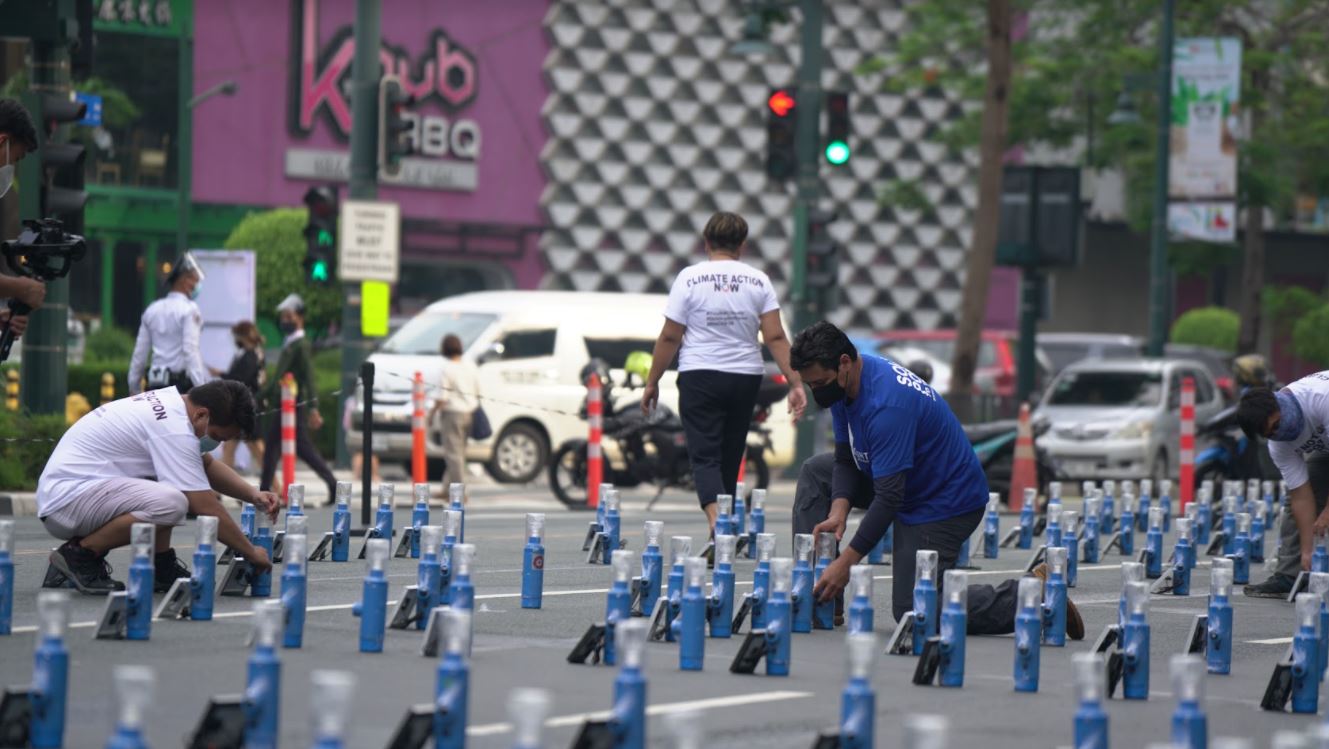 The Climate Action solar art was built in cooperation with the Embassy of Italy in Manila and the Philippine Italian Association (PIA) and Liter of Light partners Management Association of the Philippines, Fort Bonifacio Development Corp., Galleria Duemila, Rotary Club of Makati Business District 3830, Philippines AirAsia, Italian Chamber of Commerce in the Philippines, Archipelago for you.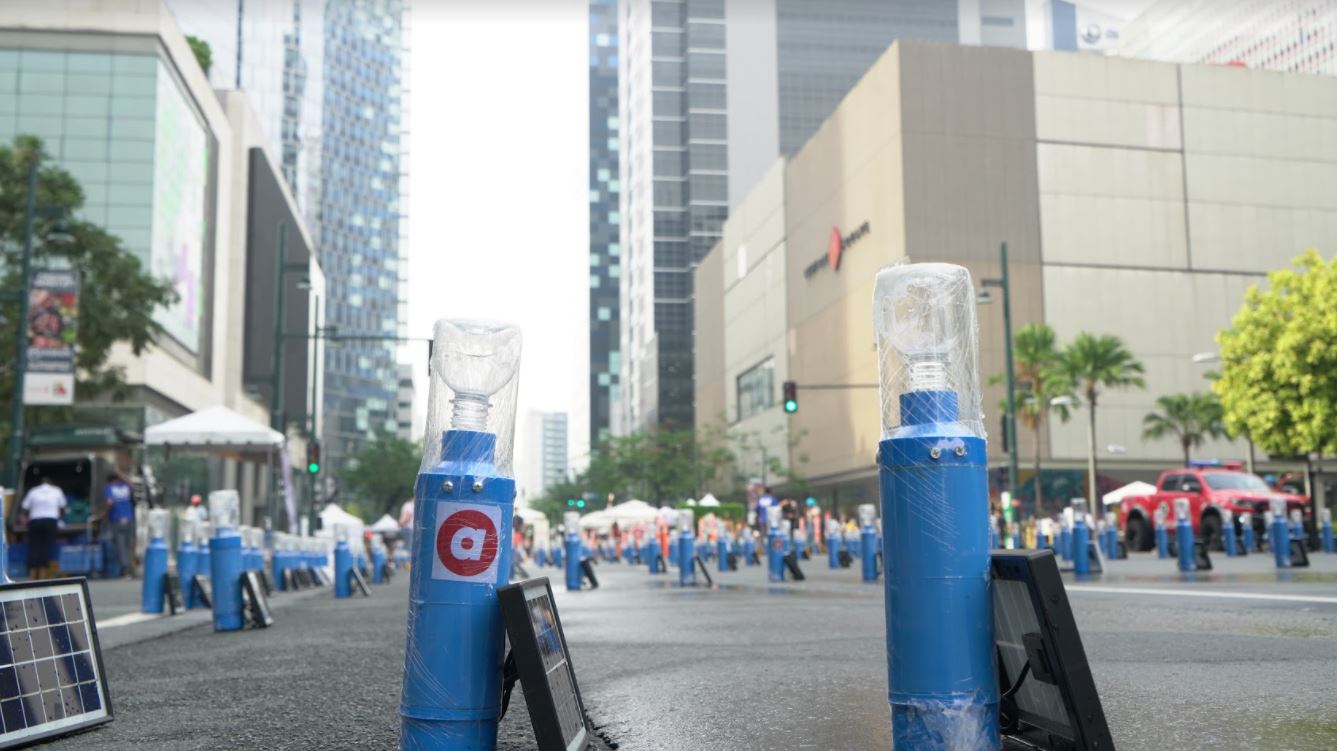 The new BGC artwork is the latest in a series of pop-up artworks that Liter of Light has built across Metro Manila to pay tribute and call for action in achieving the UN SDGs in the lead-up to the global climate change conference (COP26) which will be held in Glasgow, Scotland, this November.
Liter of Light will be participating at COP26, as well as the special Pre-COP26 program organized for youth climate change advocates, Youth4Climate: Driving Ambition, hosted by conference co-host Italy in September 2021.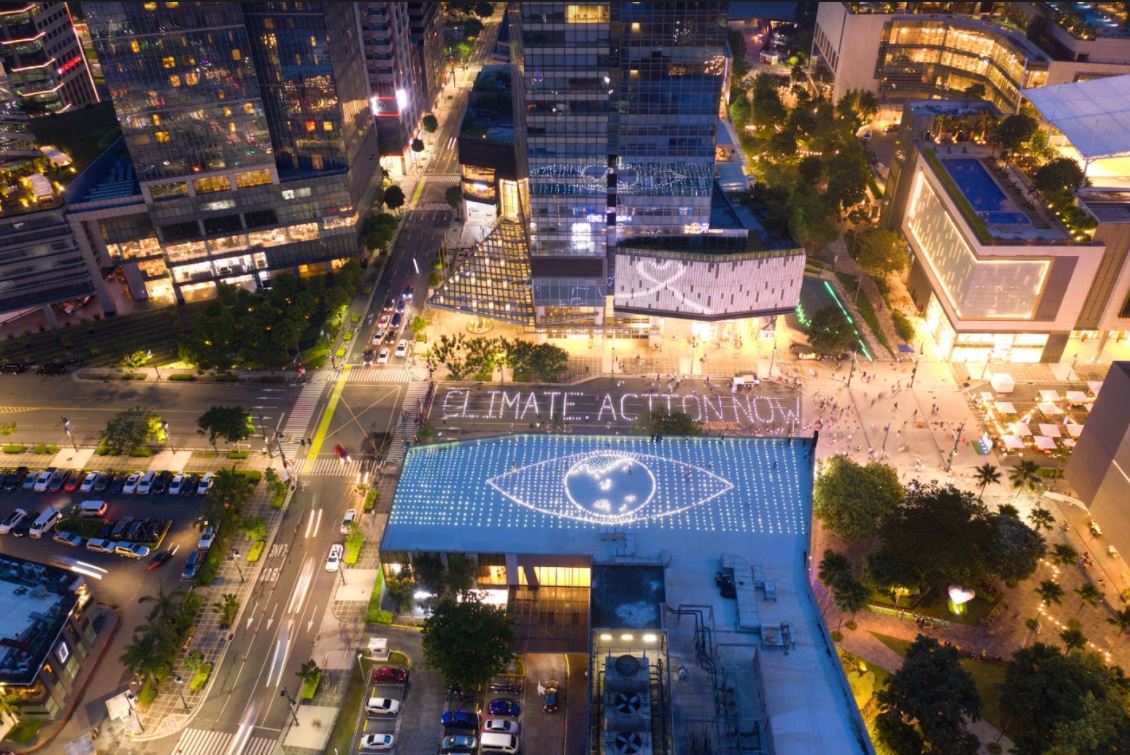 Liter of Light began its Light It Forward campaign (www.lightitforward.ph) in July 2020 with building messages of hope to pay tribute to medical frontliners. In the past year, its grassroots campaign has grown to mobilize thousands of youth from across Metro Manila to take action for energy poverty and the 13 million Filipinos still without light, making an impact from the safety of home and giving these communities a new means of livelihood even in the middle of a global health pandemic.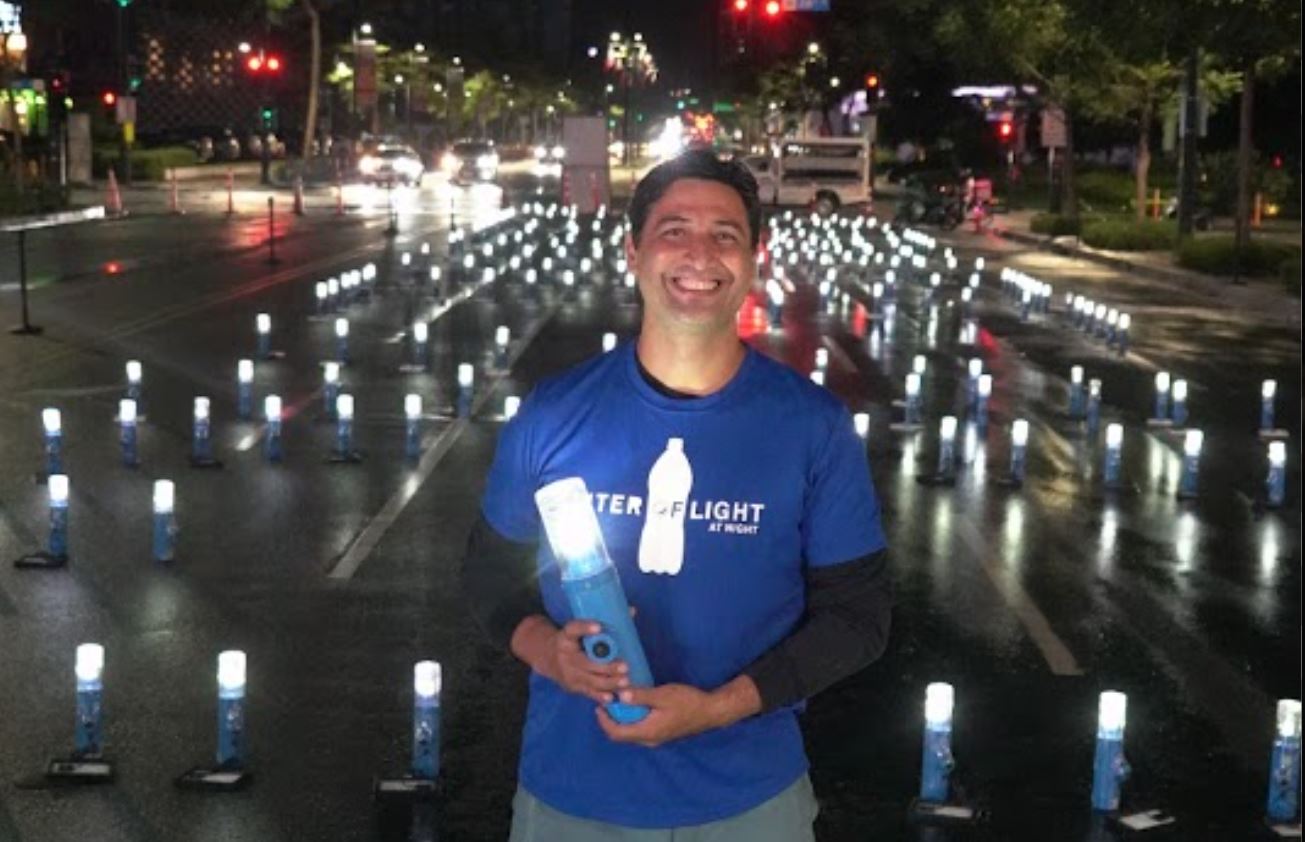 The Philippines' geography is one of the main factors for being most at risk from the effects of the climate crisis. The Philippines is hit by an average of 20 typhoons every year, with the intensity of these storms increasing exponentially in recent years, making it one of the most countries most vulnerable to climate change. Many youths are nervous about the future, with billions of pesos in economic losses, and thousands of lives already lost due to the effects of climate change.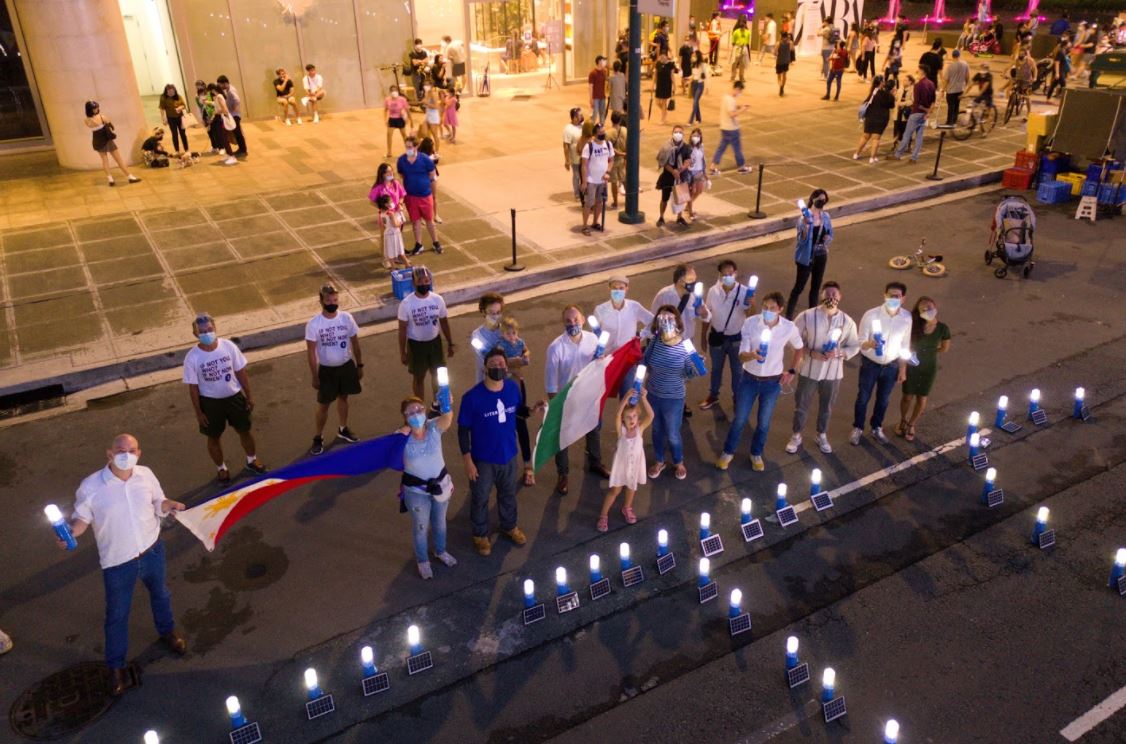 Through large-scale participative solar artworks that the organization will unveil at landmarks throughout Metro Manila, Liter of Light is showing how grassroots actions can amplify the voices of our youth to take action on the SDGs.
Everyone who participates in the LIGHT IT FORWARD campaign receives a kit that they will use to build a solar light, which takes less than 30 minutes to assemble. Liter of Light has created online videos to guide participants on how to assemble the devices. Challenge participants are asked to dedicate their light to an essential worker or frontline that has impacted them during the COVID-19 pandemic. After recording their solar light building, each participant must challenge their friends to build a light.
The campaign is part of a broader strategy for Liter of Light, a UN FCCC "Momentum for Change" Awardee and the Philippine private sector representative to the upcoming World EXPO, which will take place in Dubai from October 2021 to March 2022. [https://tinyurl.com/yxfv2e7b] The organization will use its platform to shine a light on how Filipino malasakit is paving a way for a brighter future in a tangible, measurable way.
To learn more about Liter of Light and its Light It Forward campaign, visit:
www.lightitforward.ph
Instagram: @literoflight
Facebook: www.facebook.com/aliteroflight
CHECK OUT the making of the UN SDG Climate Action large-scale solar art built by the Liter of Light at BGC here:
Good News Pilipinas is celebrating its 15th Anniversary in 2021 by giving away prizes! Subscribe to our Good News Pilipinas! TV YouTube channel and enter the raffle by sending us an email to editor@goodnewspilipinas.com
Facebook Comments