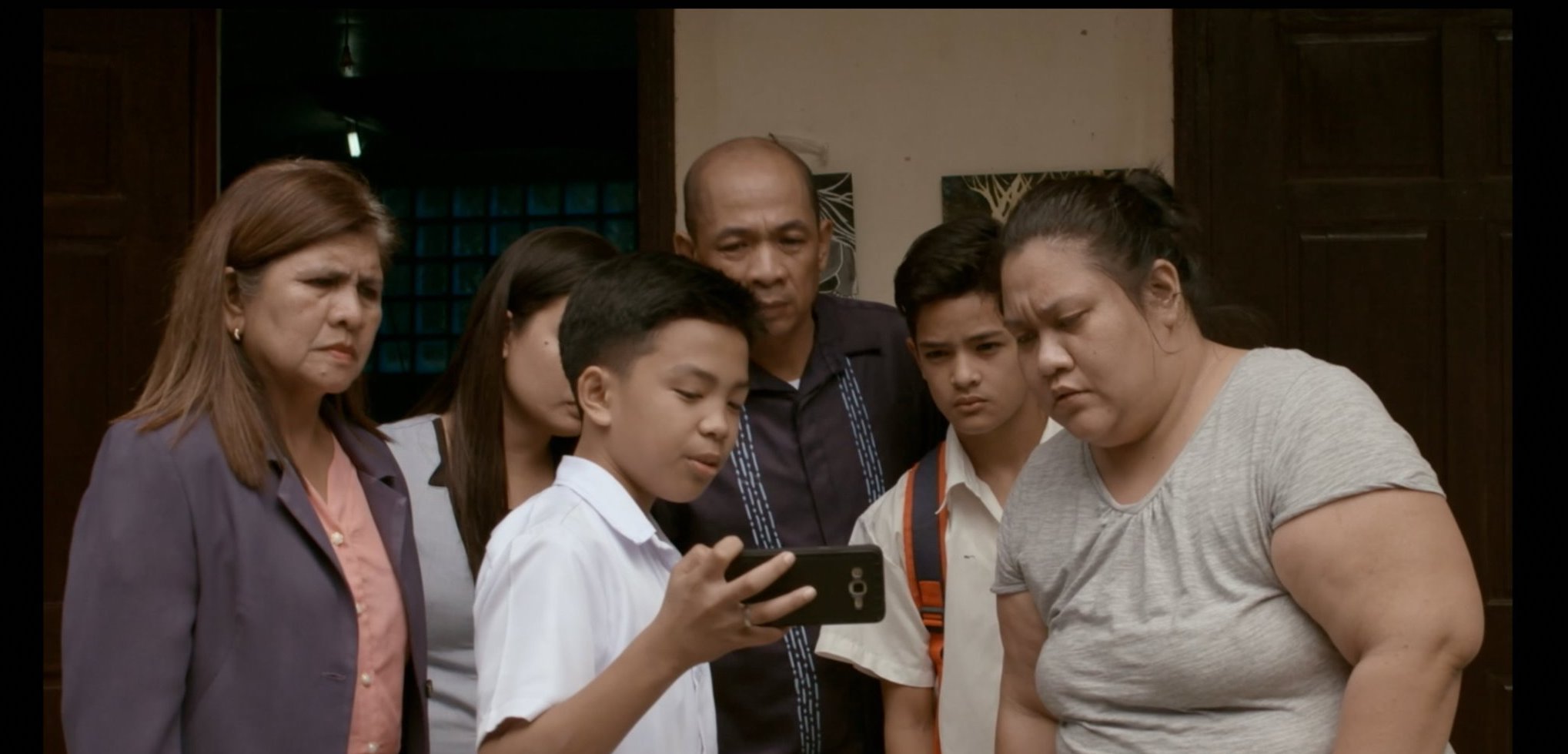 Filipino indie film "John Denver Trending" delivers a powerful message against bullying while raising awareness on social media misuse and its harsh consequences on children.
Director Arden Rod Condez's multi-award-winning Cinemalaya feature debut "John Denver Trending" starring Filipino actors Jansen Magpusao and Meryll Soriano uses social media incidents to tell a cautionary tale about children growing up in the digital age and under the scrutiny of the public.
The limited-budget independent film was shot entirely in Condez's hometown, the municipality of Pandan in Antique, Philippines. The local language of Kinaray-a was spoken by the actors all throughout the movie, which mostly cast non-professional actors with the exception of Meryll Soriano and Sunshine Teodoro.
Directed and written by Condez, the drama film follows a 14-year-old farm boy, John Denver Cabungcal played by first-time child actor Jansen Magpusao, who gets falsely accused of stealing his classmate's iPad. He ends up in a brawl in school to defend his reputation and his whole life changes when the video of him brutally attacking his bully in retaliation goes viral on social media.
"John Denver Trending" is a film that reminds young and adult viewers that social media is not, and should never be, treated as a court of justice. We see just how easy it is for strangers on the internet to misjudge events based on video footage that is "trending" or viral on the internet.
"Fake news" or the easy spread of misinformation in today's age of social media is a prevalent theme in the movie. Furious netizens have already decided that John Denver is guilty and must be punished even without the substantial evidence or any knowledge of the events leading to the viral video.
In the film, social media users began an "online witch hunt" for John Denver who gets blamed for a missing iPad and a viral video that depicts him as a young delinquent. Because of this, the school principal and local police are called in but ultimately ignore John Denver's pleas of innocence due to his young age as well as his stubborn silence and refusal to admit the "truth".
John Denver's hardworking mother, Marites (played by award-winning Filipina actor Meryll Soriano), is the only one who remains steadfast in her support for her son. She defends him in the midst of accusations and even when her son's previously unknown history of misbehavior comes to light.
Despite John Denver's many detractors, the film lacks any real antagonists. Everyone believes that they are on the side of justice despite not knowing all the facts and the sides to the story which only goes to show how dangerous fake news and the misuse of social media can be in the wrong hands.
The indie film also showcases the small but picturesque town of Pandan as a beautiful place still rooted in tradition, mysticism, and superstition in modern times. One of the ways the town solves common community problems in the film is through the local albularyo (Filipino for traditional healer) who at one point suggests to burn a tire to ward off evil.
At the same time, the locals of Pandan already use the internet and depend on social media like the rest of the Philippines which has one of the highest numbers of social network users across Southeast Asia.
"John Denver Trending" became popular among the youth and social media users alike for its sensitive portrayal of a young boy's coming-of-age story and highlighting mental health issues about depression, suicide, and isolation. The film ends with a wake-up call for students, parents, teachers, and authority figures to look out for warning signs of suicide risk in their peers and loved ones.
Multiple Awards for "John Denver Trending"
"John Denver Trending" is Arden Condez's directorial debut which earlier represented the Philippines at the 24th Busan International Film Festival (BIFF) in South Korea.
The script won second place at the Screenplay Category of the 68th Carlos Palanca Memorial Awards for Literature. The project was proclaimed Best Project at the 2018 Hanoi International Film Festival Project Market in Vietnam. It also swept 3 major awards at the 26th Festival International Des Cinemas D'asie de Vesoul (International Festival of Asian Cinemas in Vesoul) in France.
The film was also one of the only two Filipino narrative features to be selected at the first-ever First Cut Post-Production Lab in the Philippines, an editing mentorship headed by Matthieu Darras, the former artistic director of the Torino Film Lab.
The Cultural Center of the Philippines (CCP) Tuloy Po Kayo (TPK) CCP Online Multi-Arts Open Community Festival
Filipino viewers had the opportunity to watch "John Denver Trending" which screened for free during the Cultural Center of the Philippines (CCP) Tuloy Po Kayo (TPK) CCP Online Multi-Arts Open Community Festival which was reinvented from its annual Pasinaya to meet the challenge of the coronavirus pandemic that has restricted live performances in art venues.
Attendees also got the chance to meet the cast and crew of "John Denver Trending" during the live Q&A session of the CCP festival on March 27, 2021.
In the online event, Filipino TV writer-turned-director Arden Condez narrated the real-life events from which he was inspired for his first feature fil"John Denver Trending".
The film depicts a Filipino teen who has his life suddenly upended after a video of his youthful mistake becomes available to social media and the public eye.
"In 2017, our neighbor's son fled after a video of him bullying another kid surfaced online. A boy in a town committed suicide when he was accused of stealing a gadget. A girl in another city killed herself live on Facebook," Arden Condez says in his Director's Statement.
Condez adds that the film advocates for mental health awareness and prevention against cyberbullying.
But what can parents do when their children become the targets of cyberbullies on social media?
"John Denver Trending" Art Director, Ivan Panganiban, told GoodNewsPilipinas.com during the CCP screening that help starts with being physically present for young teens with the same struggles as the film's protagonist, John Denver.
"What we can do, not only as parents, is just be there for them. One thing that we can really do is just to show up and to tell them na 'nandito tayo' and to tell them that we're ready to listen," Ivan Panganiban shared.
The film's message is conveyed in the end as a text flashes on the screen to remind viewers that they are not alone in feeling depression or social isolation. The end credits also direct the film-goers to suicide prevention hotlines in the Philippines.
SEND CHEERS in the comments below to the cast and crew of "John Denver Trending" for delivering a powerful message against bullying while raising awareness on social media misuse and its harsh consequences on children.
Good News Pilipinas is celebrating its 15th Anniversary in 2021 by giving away prizes! Subscribe to our Good News Pilipinas! TV YouTube channel and enter the raffle by sending us an email to editor@goodnewspilipinas.com
Facebook Comments