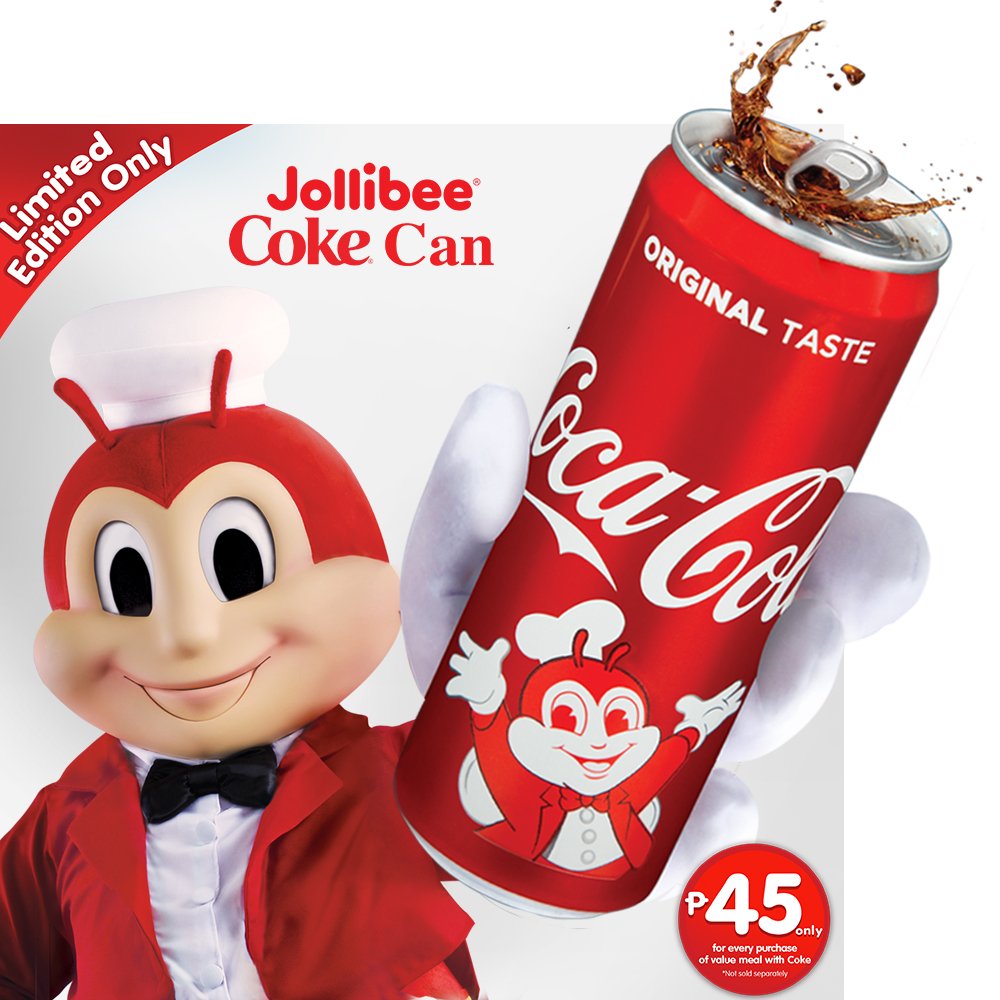 Another first for Jollibee – a limited edition collectible Coke Can bearing the Jollibee mascot is now available in stores.
After securing the first Philippine Funko Pop Jollibee figure in 2018 that immediately attracted hundreds of toy collectors and Jollibee food lovers, the homegrown fast-food chain collaborated with Cola-Cola to release the country's first brand to be featured on a Coke can.
Jollibee lovers can now bring home the Jollibee Coke Can collectible upon any order of a value meal with coke just by adding Php45. The limited edition collectible was made available on January 15 and will only be sold in store until February 8, 2019.
Facebook Comments