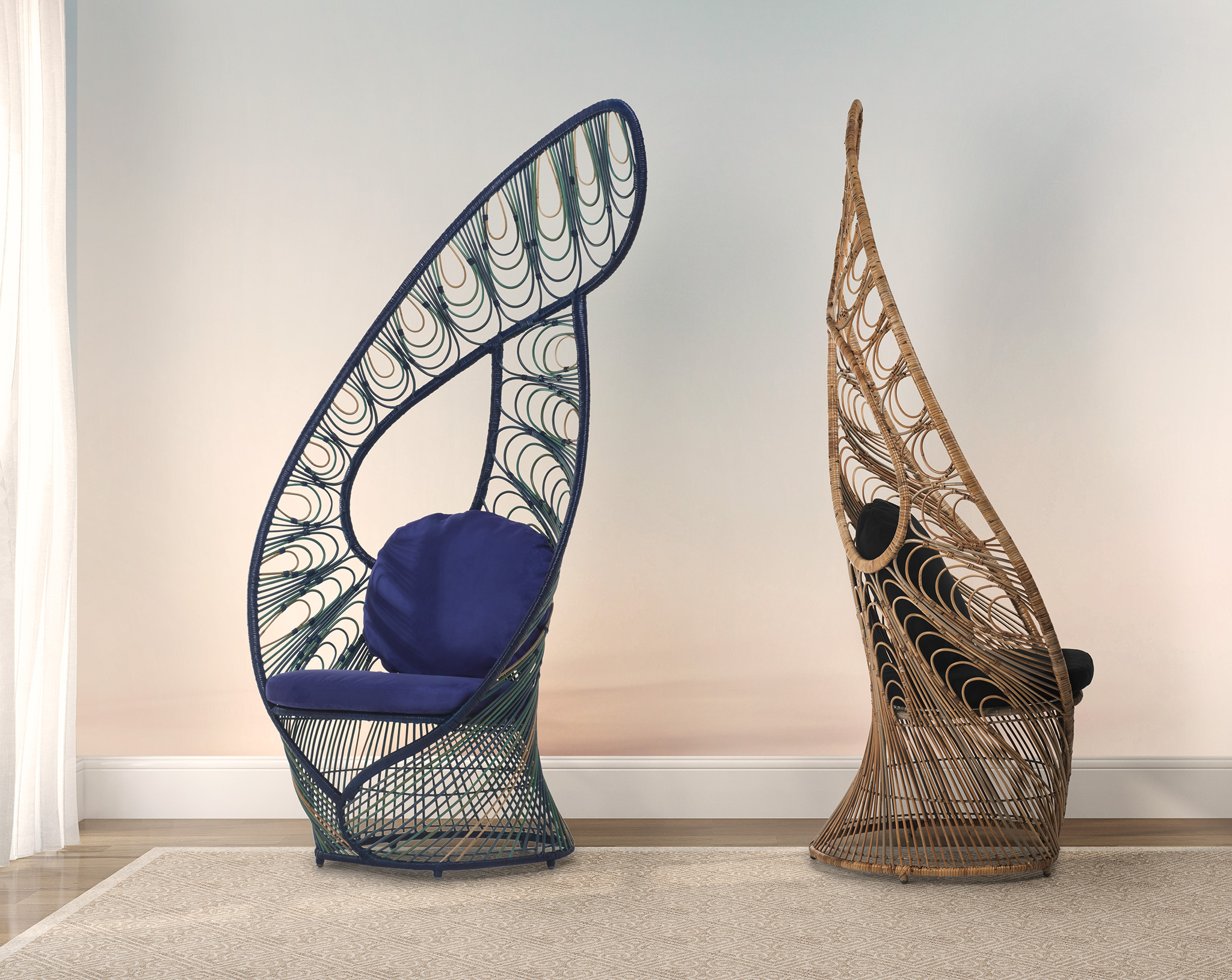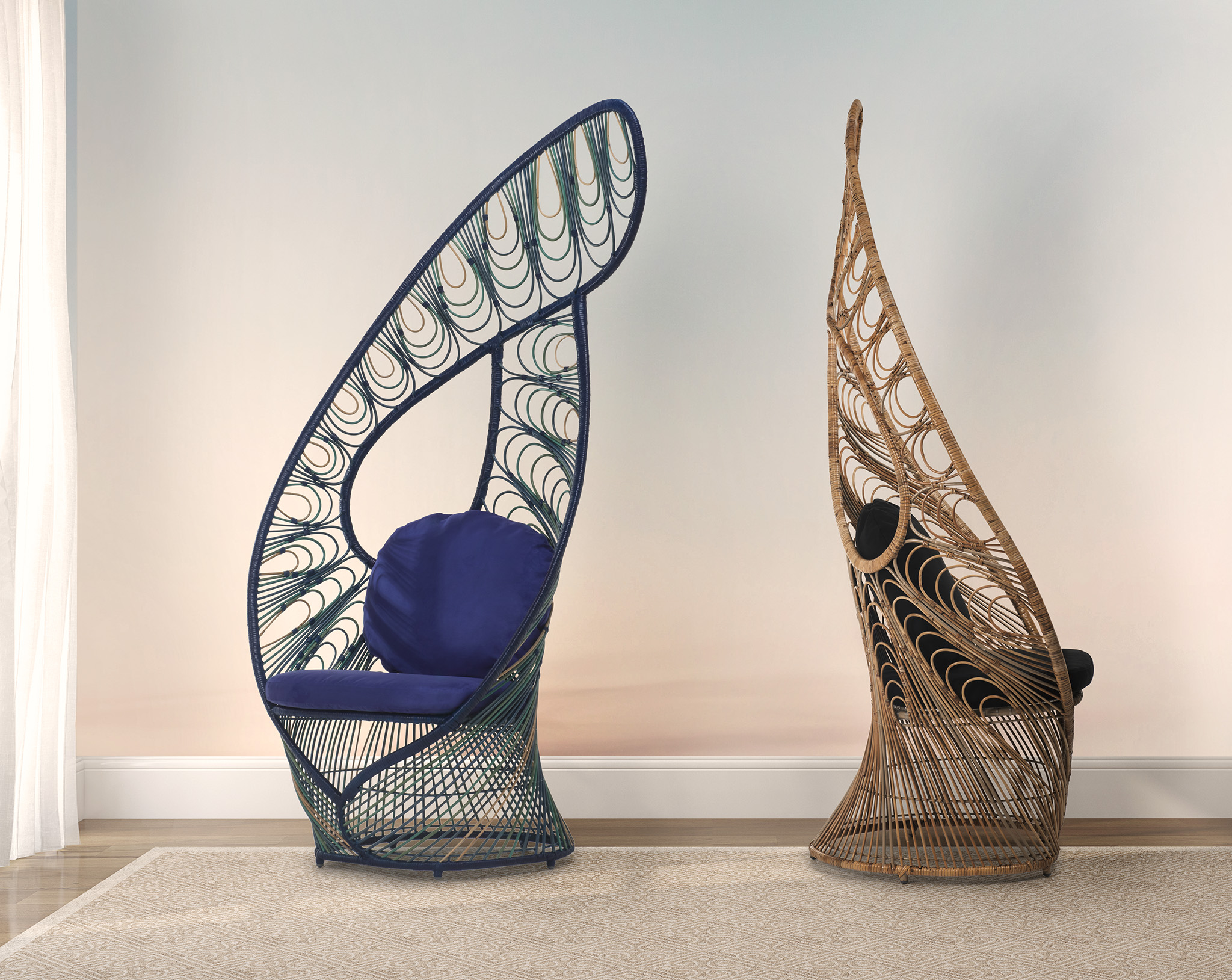 Filipino designer Kenneth Cobonpue continuously shines in the international arena and receive recognitions for his talent and ingenuity.
Cobonpue, a multi awarded furniture designer and manufacturer from Cebu, won in the 22nd Annual International Interior Design Association (IIDA)/ Hospitality Design (HD) Expo Product Design Awards in Las Vegas, Nevada.
The industrial designer's Peacock Easy Chair bagged the Best Seating award in the Individual Seating Lounge category, besting hundreds of competitors.
The Peacock is described on Cobonpue's site as a modern take on the traditional wicker chair:
"Beautiful in iridescent green and blue… Like the regal bird, this lounge chair truly stands out among the flock."
The Peacock is patterned after traditional chairs made of bamboos, cane and rattan with a swirling back as a twist, inspired from the bird's long tail feather and its natural pattern.
Cobonpue, cited by Time Magazine as "Rattan's First Virtuoso," is most noted for his organic designs integrating Philippine-sourced natural fibres and materials with handmade production processes.
Winners, including Cobonpue's Peacock Easy Chair, were chosen "based on innovation, technical advancements, cost efficiency, environmental consciousness, aesthetics, client-user benefits, and need and usage in the hospitality industry."
The panel of judges include Chris Evans, senior associate with Rottet Studio; Michelle Reichert of MGM Resorts International; and Antunovich Associates senior principal and director of interior design Patricia Rotondo, IIDA.
Cobonpue, who is a regular participant of furniture and product design fairs in the United States expressed his joy in an interview after he won in the competition.
"We have been nominated, but we've never won. There are awards where you apply (for consideration). But we haven't really done much of that because it takes a lot of your time, and there are hundreds of entries from all over the world. We're very happy that the jurors picked our entry," Cobonpue said in his Inquirer interview.
Cobonpue made history as the first Filipino designer to win the IIDA HD Product Design award.
Facebook Comments