Lav Diaz's film "Ang Babaeng Humayo" (The Woman Who Left), a revenge tale shot in black and white won the top Golden Lion prize at the Venice Film Festival.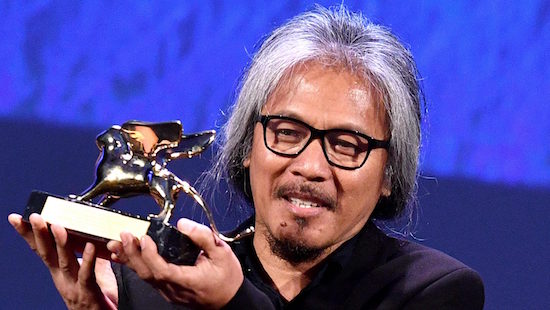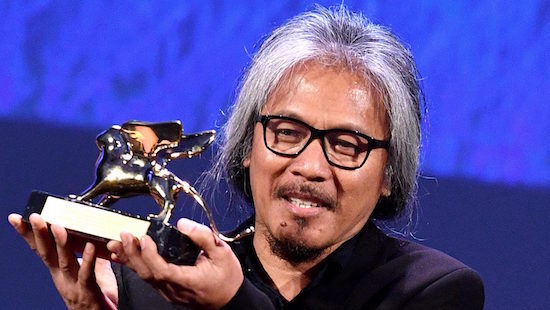 "I want to dedicate this film to the Filipino people and their struggle, and humanity's struggle," Diaz said as he received the award.
Holding his Lion aloft, the man behind Melancholia (2008) and Century of Birthing (2011) thanked the jury, lead this year by British director Sam Mendes, who said the 20 films in competition had proved to be of "a wonderful, astonishing variety".
In "Ang Babaeng Humayo", a story about the absurdity of human existence, a wrongly convicted schoolteacher plots retribution against the ex-boyfriend who framed her, disguising herself in a bid to get close to her prey.
Released in the late 1990s after decades behind bars, Horacia (Charo Santos-Cancio) discovers her loved ones are either dead or gone, and the ex-boyfriend, now a wealthy underworld boss, becomes the target of her simmering rage.
At nearly four hours long, Diaz's film — nominally inspired by Leo Tolstoy's 1872 short story "God Sees the Truth, But Waits" — plays with the theme of moral accountability within a narrative colored by kidnappings, transgenderism and poverty.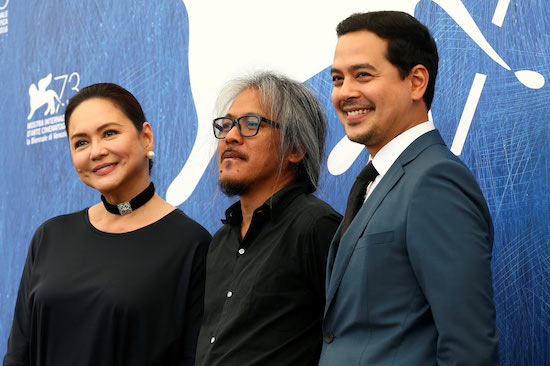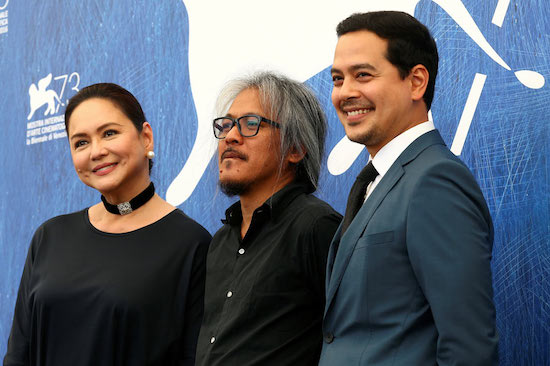 Best actor went to Argentina's Oscar Martinez for his portrayal of a cynical Nobel Prize-winning author who returns to his village for the first time in 40 years in the comedy on art and fame, "The Distinguished Citizen".
US actress Emma Stone received the best actress prize for her depiction of a struggling thespian who falls head over heels in love with a jazz pianist — played by Ryan Gosling — in US musical "La La Land".
Fashionista-turned-director Tom Ford was awarded the Silver Lion grand jury prize for "Nocturnal Animals", a romantic thriller about former lovers starring Amy Adams and Jake Gyllenhaal, with a violent revenge tale told as a story within a story.
Facebook Comments