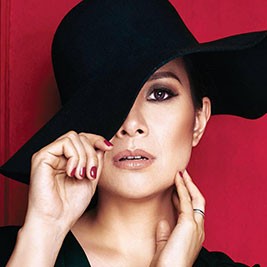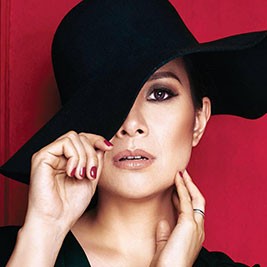 Tony Award winning actor, singer and Broadway performer Lea Salonga will be hosting a month long series of documentaries, three of which are about the lives, triumphs and culture of Filipino people who live in the United States.
Organized by the Center for Asian American Media (CAAM), a non-profit organization that aims to present stories of Asian American experiences, the month long documentary series is being held in celebration of the "Asian American and Pacific Islander Heritage Month."
The three Filipino documentaries, "The Delano Manongs" by Marissa Aroy, "Jeepney" by Esy Casey and Sarah Friedland, and "Harana" by Benito Bautista, along with other documentaries are scheduled to air on US television in May.
Here are short descriptions of the Filipino Films to be featured in CAAM's documentary series:
"The Delano Manongs" by Marissa Aroy  tells the story of farm labor organizer Larry Itliong and a group of Filipino farm workers who instigated one of the American farm labor movement's finest hours – The Delano Grape Strike of 1965 that brought about the creation of the United Farm Workers Union (UFW). While the movement is known for Cesar Chavez's leadership and considered a Chicano movement, Filipinos played a pivotal role. Filipino labor organizer, Larry Itliong, a cigar-chomping union veteran, organized a group of 1500 Filipinos to strike against the grape growers of Delano, California, beginning a collaboration between Filipinos, Chicanos and other ethnic workers that would go on for years.
"Jeepney" by Esy Casey and Sarah Friedland is about the artistic and vibrant modes of public transportation known as the jeepney representing a totem of tradition in the Philippines. Director Esy Casey goes beyond the exterior of the decorated ex-WWII military vehicles and follows the lives of three people who share a connection to the jeepney: Gerry, a witty driver who has deep affection for tradition; Lhudz, whose remarkable artwork appears on the vehicles; and Manny, who grew up near a US military base and watched the evolution of the jeepney. With the vivid and historically rich jeepney, the documentary uncovers deeply personal stories and the effects of globalization.
"Harana" by Benito Bautista. After his father's death, classically trained musician Florante Aguilar returns to the Philippines after 12 years. While there, he is re-introduced to the music of harana, a tradition where Filipino men would sing under the window to declare their love for a particular woman – a serenade. Florante travels to provinces and meets some of the surviving harana musicians. From there, they help a young man serenade his object of affection which grows into a resurgence of the long lost art. The men start performing in prestigious concert halls and record the first authentic harana album in 50 years. "Harana" captures a tender side of the Philippines that is rarely seen. The documentary film has received numerous awards worldwide.
Facebook Comments