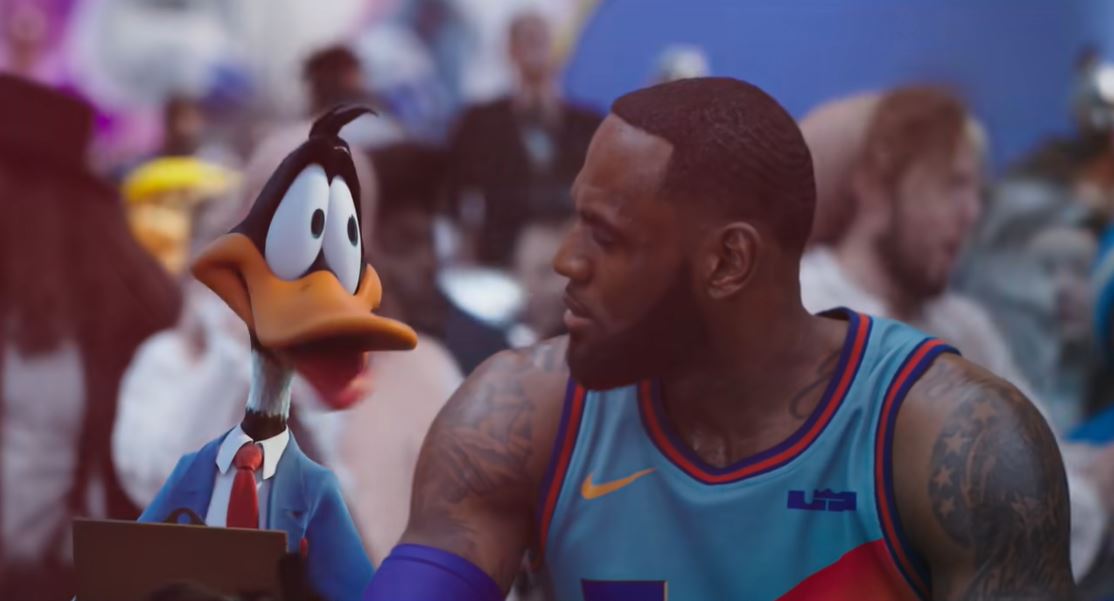 Showing today: The LeBron James-starrer "Space Jam A New Legacy" featuring Filipino Canadian Eric Bauza as the voice of Daffy Duck, Porky Pig, Marvin the Martian, Elmer Fudd, and Foghorn Leghorn.
Eric Bauza voices the beloved characters in the 2021 follow-up to the original Michael Jordan 1996 hit animated film about basketball games in the Looney Tunes world released by Warner Bros today in theaters and on HBO.
The Los Angeles-based Bauza is originally from Scarborough, Ontario in Canada, where he grew up in a Filipino household using the karaoke microphone to explore his many voices.
In the Space Jam film, he co-stars with American National Basketball Association (NBA) superstar LeBron James who plays himself.
The cartoon voice-over actor can be heard deftly switching between his five characters on the film as King James puts together his dream team to help him save his kidnapped son from the AI villains.
In the following clip, Eric Bauza is Daffy Duck:
https://www.instagram.com/p/CRH-lGhjjP2/
Here's Bauza answering an interview question as his Porky Pig character:
https://www.instagram.com/p/CRXSgUCj7rH/
Eric Bauza has actually been voicing Bugs Bunny in the Looney Tunes cartoon series and was initially announced to be voicing Bugs Bunny for Space Jam 2.
Eric Mauza is also the voice behind Nuno the Snitch and Bagyon Lektro in the hit Netflix Philippine anime, Trese, and City of Ghosts.
WATCH the trailer of LeBron James' Space Jam: A New Legacy starring Eric Bauza as Daffy Duck and more!
Good News Pilipinas is celebrating its 15th Anniversary in 2021 by giving away prizes! Subscribe to our Good News Pilipinas! TV YouTube channel and enter the raffle by sending us an email to editor@goodnewspilipinas.com
Facebook Comments