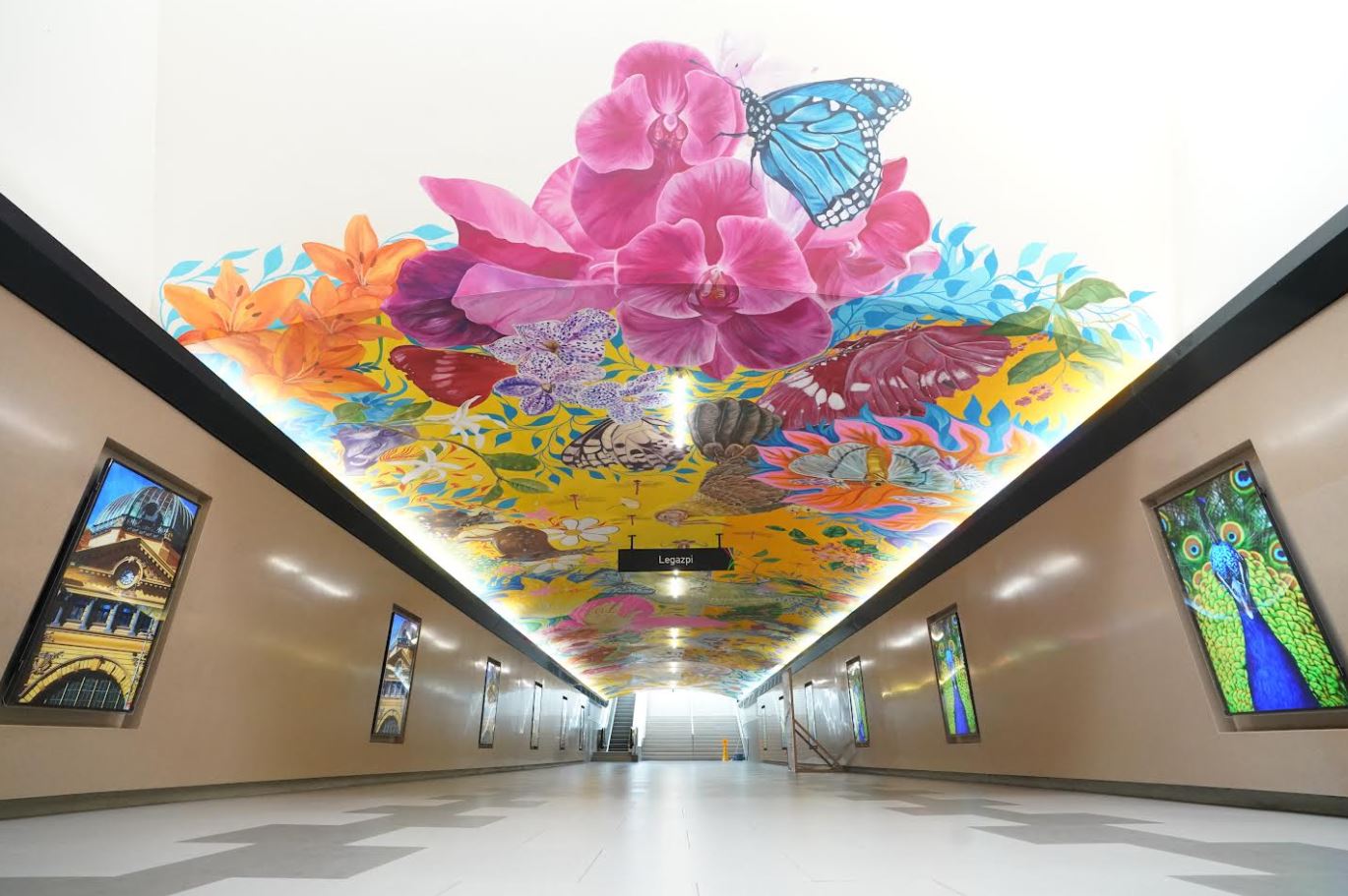 The Legazpi Underpass in Ayala, Makati City is blooming with flora and fauna from various regions of the Philippines painted into art murals by local Filipino artists to represent the diversity and dynamism of Makati – a melting pot where various cultures have converged. It also tells the story of how nature and humans can harmoniously thrive together.
Ayala Land and Make It Makati recently unveiled the vibrant ceiling mural art titled "Coexistence" at The Legazpi Underpass which stands parallel to Ayala Avenue at the heart of the MCBD and connects the urban oasis of the city – Ayala Triangle Gardens and Ayala Center.
The underpass is connected to Ayala Center's retail area and towards the other side of it, pedestrians can enjoy and relax in the scenic garden of Ayala Triangle.
The Legazpi Underpass mural art unveiling follows the previous inauguration of the Paseo-Villar underpass with both projects contributing to Makati's revitalization program by making art more accessible and enhancing the pedestrian experience and the making of Makati as the center for business, lifestyle, culture, and the arts.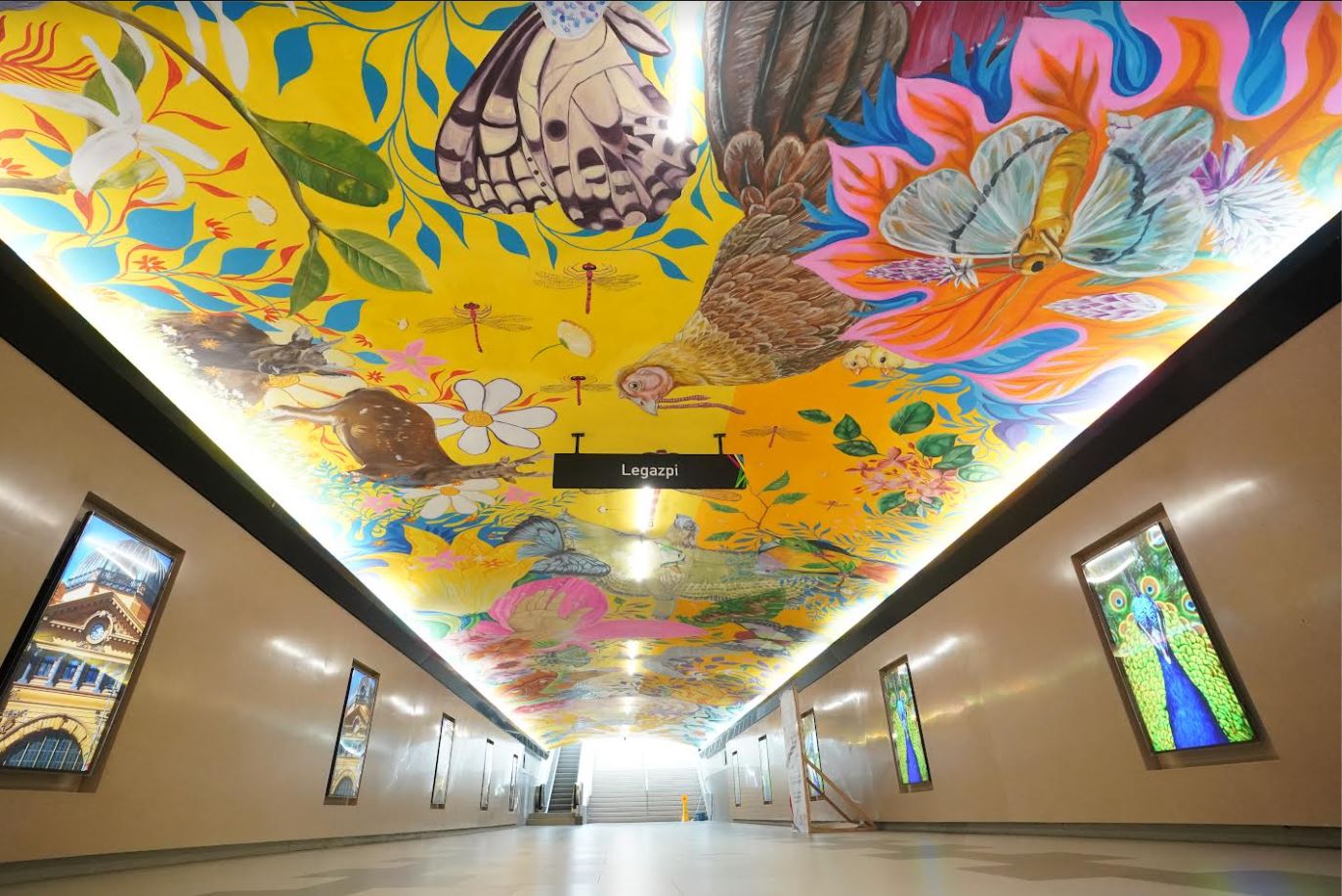 The unveiling ceremony was led by Ayala Land, Inc. Marketing and Communications Head Chrissy Roa, ALI Project Development Manager for Makati Shiella Aguilar, MACEA General Manager Jonathan David, and Mural Artists Janica Rina and Jerson Samson.
"This mural shows the commitment of Ayala Land to build inclusive communities that promote art. This public art installation is located at an area frequented by pedestrians, making it accessible to people from all walks of life. The different elements in the mural also symbolize the diversity and vibrance of Makati – a melting pot where people from various parts of the country come together and converge," says Chrissy Roa of Ayala Land.
According to lead artists Janica Rina and Jerson Samson, "It also tells the story of how humans and nature can harmoniously thrive together and also reminds us to value the natural treasures in our homeland." Lead artists Janica and Jerson were assisted by displaced artists in completing this mural.
Other underpasses in Makati that don ceiling murals are the Salcedo Underpass and the Ayala Avenue Underpass, each featuring a unique concept. Pedestrians are invited to explore these art-infused walkways and enjoy a refreshing "Art Walk" in the city.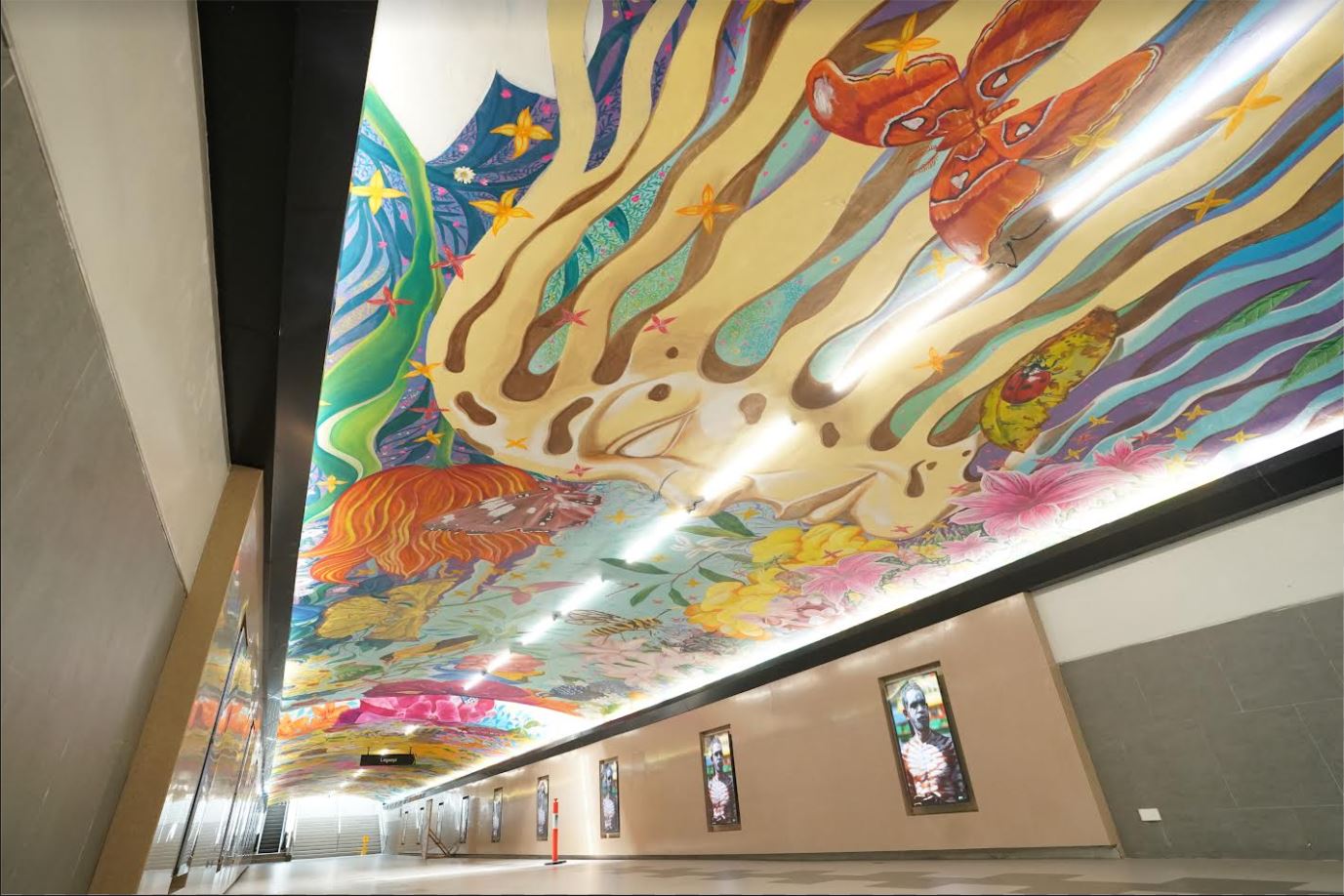 Makati continues to be a premier city and a place where people unite to live, work, and play. With the great number of people coming in and out of this bustling city by foot, car, or any other form of transport, the creation of infrastructures that cater to multi-faceted lifestyles carries on.
Pedestrian-driven development proceeds at Makati to promote a safer and more enhanced walking experience around MCBD. Known as a "15-minute city," offices, malls, banks, schools, and other establishments are all accessible through a network of underpasses and walkways.
WATCH the blooming of the Legazpi Underpass mural in the Make It Makati Facebook page here.
Good News Pilipinas is celebrating its 15th Anniversary in 2021 by giving away prizes! Subscribe to this website and  Good News Pilipinas! TV YouTube channel and enter the raffle by telling us what you like about our stories in an email to editor@goodnewspilipinas.com
Facebook Comments