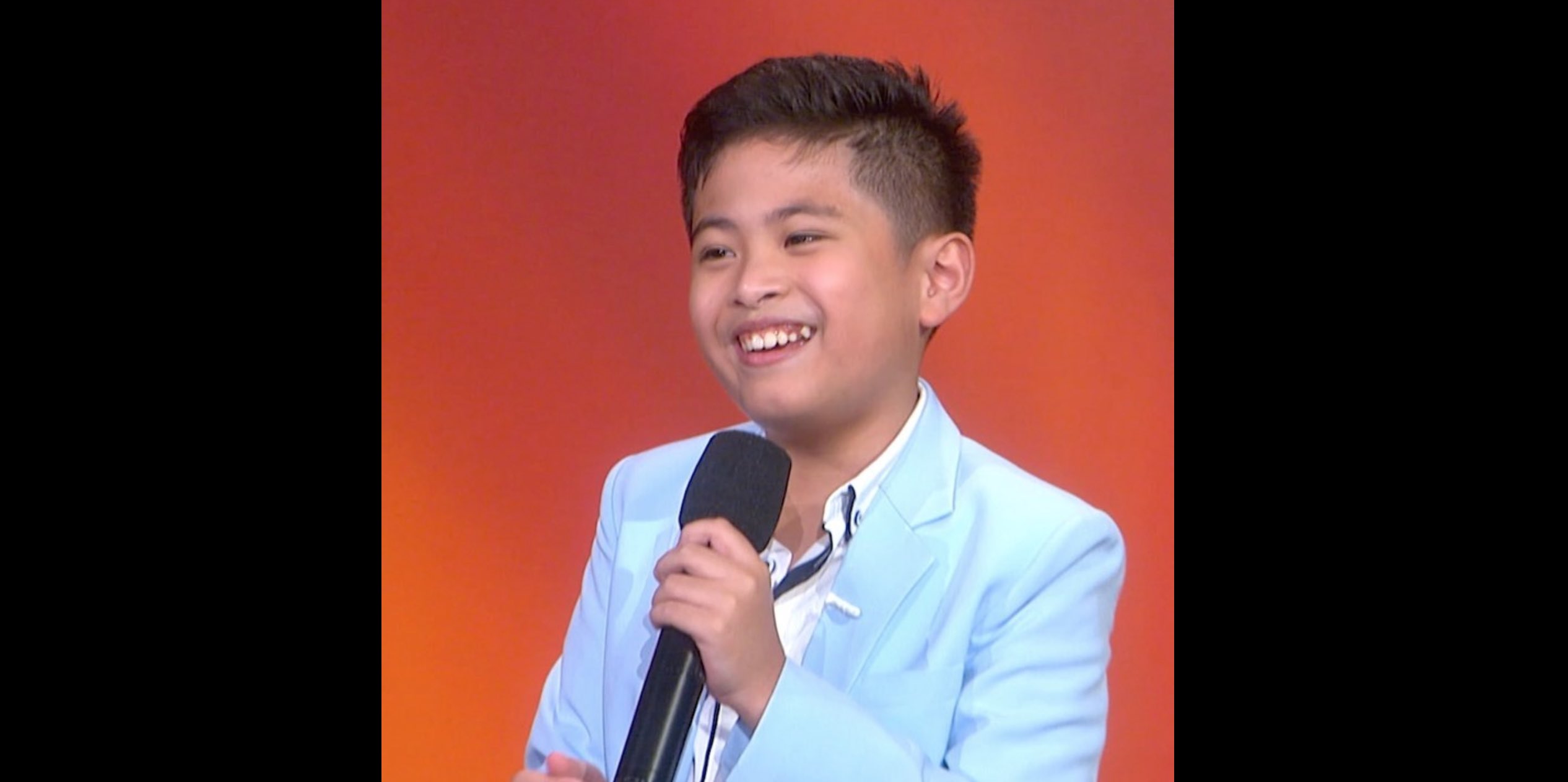 United Arab Emirates-born Filipino boy Peter Rosalita has caught the attention of talk show host Ellen DeGeneres after reaching the semifinals of the latest season of America's Got Talent (AGT).
The 10-year-old singer flew from Abu Dhabi to Los Angeles for his interview with DeGeneres in the October 18 episode of The Ellen Show which aired in the United States.
The American television host shared a snippet of her popular talk show's new episode featuring Rosalita on social media.
"Peter Rosalita is #AGT newest superstar and here's why.." Ellen DeGeneres captioned the video post on Instagram.
In the episode, DeGeneres quizzed Rosalita on his stint on AGT as one of the talent show's youngest contestants.
"I watched you on America's Got Talent and I just thought you were beautiful. Your songs are amazing. So good," Ellen DeGeneres told the young Filipino singer in the clip.
Rosalita, who has been singing since the age of six, was one of the crowd favorites and impressed the judges of America's Got Talent even after he ended his journey in the semi-final round of the program.
"I enjoyed the competition and also made friends with all the contestants," Peter Rosalita remarked.
Rosalita went viral in June when he sang a cover of the Celine Dion hit "All By Myself" for AGT's Season 16 premiere. His audition earned Team Celine Dion's praise and wowed the talent show's judges led by Simon Cowell.
"And Celine Dion tweeted about you. She saw you sing her song? How was that?" DeGeneres asked.
"I was like, what happened? Wait, what? Celine Dion tweeted on me? Oh, my gosh!" Rosalita replied, sharing his initial reaction after being noticed by the iconic female singer.
Rosalita then performed "Never Enough" from the film, The Greatest Showman.
Peter Rosalita also posted a short clip from his guest appearance in The Ellen Show in an Instagram post on October 19, 2021.
"It was a once-in-a-lifetime experience to sit and be interviewed on The Ellen Degeneres Show. I am beyond grateful for this opportunity and this is surely one for the books," Rosalita said on Instagram.
"To the one and only Ellen DeGeneres, thank you. Another goosebump moment for me."
American TV's Ellen DeGeneres previously invited Filipino singers to guest and perform on her show, like the Philippines' Blind Balladeer Carlmalone Montecido, Arnel Pineda of Journey, and AGT Champions 3rd runner up winner Marcelito Pomoy.
SEND CHEERS in the comments below to United Arab Emirates-born Filipino boy Peter Rosalita and WATCH him perform "Never Enough" on The Ellen Show here!
Good News Pilipinas is celebrating its 15th Anniversary in 2021 by giving away prizes! Subscribe to this website and  Good News Pilipinas! TV YouTube channel and enter the raffle by telling us what you like about our stories in an email to editor@goodnewspilipinas.com
Facebook Comments