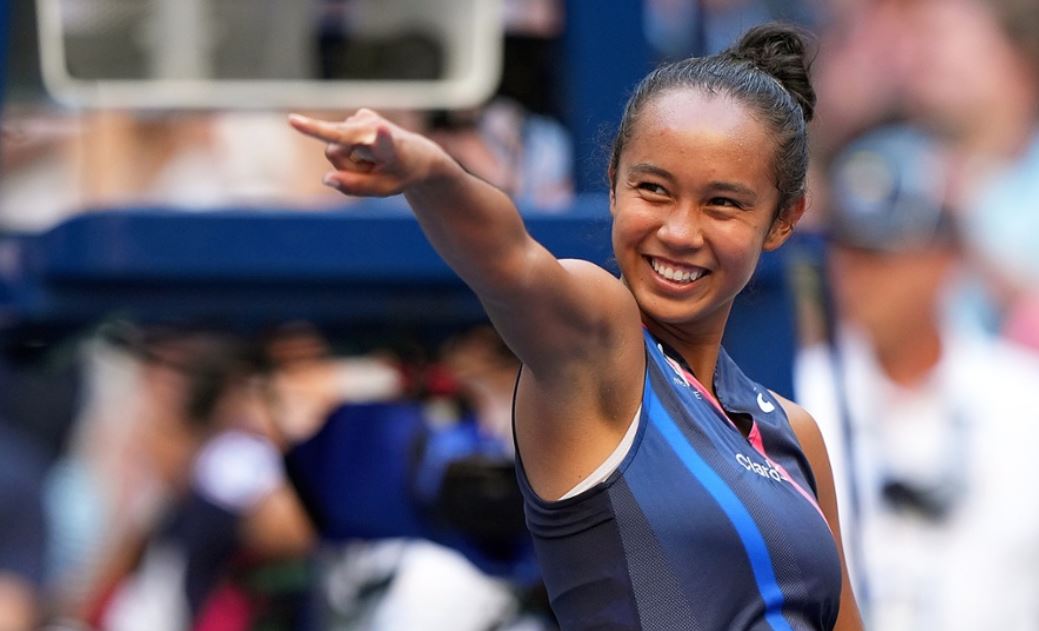 Rising tennis star Leylah Annie Fernandez has secured a historic first as the youngest player to play in the semifinals of the US Open Championships in 16 years since an 18-year-old Maria Sharapova played the semis in 2005.
The Filipino-Canadian-Ecuadorian teen sensation delivered a third upset win in the New York Grand Slam event, this time in her quarterfinals match on September 7, 2021 (September 8 PST) against 5th seed Elina Svitolina of Ukraine.
The unseeded Fernandez who just turned 19 the day before her match edged out the Ukrainian, 6-3, 3-6, 7-6(5), with a third set thriller victory to reach her first Grand Slam semifinal at the US Open.
Fernandez's quarterfinals win is the third in a streak of phenomenal wins at the US Open including a shocker win over No. 3 seed and defending U.S. Open champion Naomi Osaka in the second round followed by the defeat of three-time Grand Slam champion Angelique Kerber of Germany in the Round of 16.
Currently ranked World No. 73, Fernandez won her first professional title at the 2021 Monterrey Open.
"Today's match was definitely one of the hardest, not only tennis-wise but also mentally and emotionally," Fernandez said in her post-match press conference.
"For today and this match, I was only thinking of trusting myself, trusting my game," Fernandez said. "After every point, win or lose, I would always tell myself, trust my game, go for my shots, just see where the ball goes."
Leylah Annie Fernandez is set to meet No.2 seed Aryna Sabalenka in the semifinal match on September 10.
Good News Pilipinas is celebrating its 15th Anniversary in 2021 by giving away prizes! Subscribe to our Good News Pilipinas! TV YouTube channel and enter the raffle by sending us an email to editor@goodnewspilipinas.com
Facebook Comments