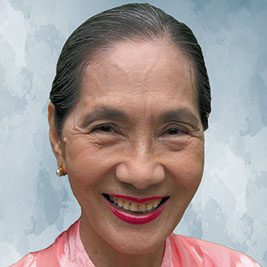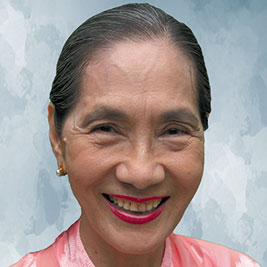 A Filipina cultural artist cited for using the healing power of the arts and preserving the pre-Islamic dance tradition of the "pangalay" in Southern Philippines is one of the five winners of the 2015 Ramon Magsaysay Award, Asia's equivalent of the Nobel Prize.
Ligaya Fernando-Amilbangsa received the recognition from the Board of Trustees of the Ramon Magsaysay Award Foundation (RMAF) for "her single-minded crusade in preserving the endangered artistic heritage of southern Philippines, and in creatively propagating a dance form that celebrates and deepens the sense of shared cultural identity among Asians." 
The 71-year-old Fernando-Amilbangsa moved to Sulu when she married and has since made her signature lifework the study, conservation, practice and promotion of the "pangalay," a pre-Islamic dance tradition among the Samal, Badjao, Jama Mapun, and Tausug peoples of the provinces of Sulu and Tawi-Tawi. She documented the dance, taught it, performed it, and lectured and wrote about it extensively.
Fernando-Amilbangsa will receive a medallion, a certificate, and a cash prize in ceremonies to be held on August 31 at the Cultural Center of the Philippines.
Facebook Comments