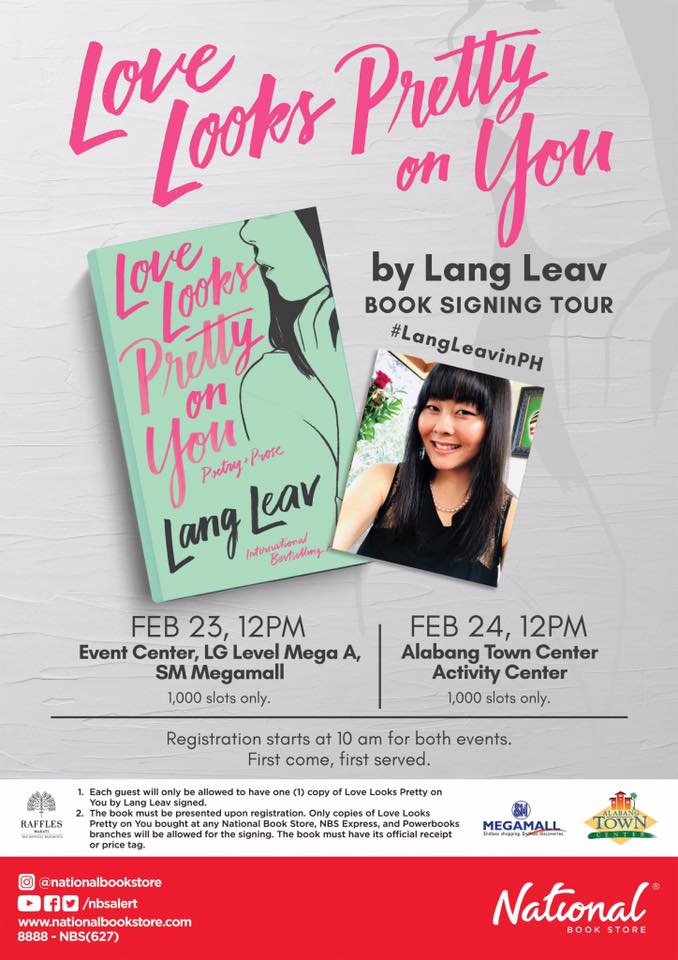 Lang Leav, the popular digital poet quoted by Maine Mendoza on her social media, is coming to Manila this February to present her new book.
Leav, who responded to the Filipino celebrity's Instagram mention of a quote from her book by saying Mendoza is a role model for all women, will be in Manila for book signing sessions on February 23 and 24.
The Leav-Mendoza connection was one of the 5 Best Stories in the GNP Week In Review premiere episode aired January 17 on YouTube.
Leav, who born in a Thailand refugee camp as her family was fleeing the Khmer Rouge and raised in Australia, will be in Manila for her 3rd visit – this time bringing her new book "Love Looks Pretty on You."
National Book Store is organizing the book signing sessions on February 23rd at 12pm at the Event Center, LG Level Mega A, SM Megamall and February 24th at Alabang Town Center Activity Center also at 12pm.
Lang Leav, the bestselling author, is best known for her poetry collections such as "Love: A Misadventure," "Memories," "Lullabies," "Sea of Strangers," and "The Universe of Us," and her debut novel "Sad Girls."
Facebook Comments