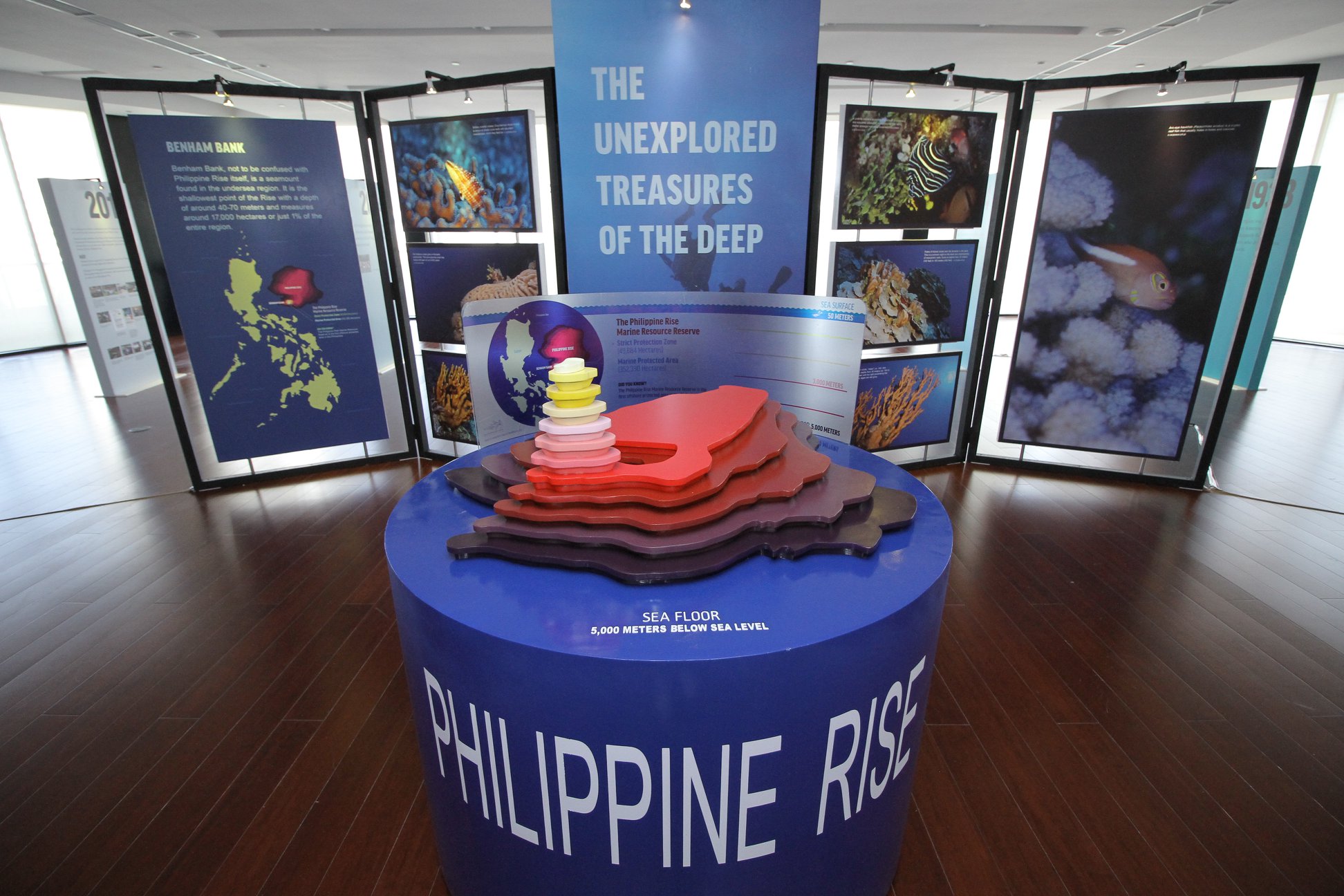 The Philippine Rise, also known as Benham Rise, has found its way to the National Museum of Natural History in Manila through an exhibition which opened on January 20 for free public viewing.
The National Museum's new attraction, "The Journey Towards the Protection of the Philippines Rise," showcases underwater photos taken by technical divers of the coral reef and marine species that inhabit Luzon's natural submarine prolongation that spans 3,000-3,500 meters below sea level.
The permanent exhibition reopened this January to the public after its initial limited viewing run in November 2018.
The Philippine Rise exhibit was set up by Oceana Philippines, an organization which aims to restore the richness of country's ocean, in partnership with the Philippine government.
The organization donated the photos taken by technical divers from the Philippine Rise which was described as "nearly as large as the Philippines' biggest island, this expansive seamount is home to a pristine coral reef that is rich in biodiversity."
State media reports that "Philippine marine scientists say it is home to at least 200 fish species, among them surgeonfish, hawk fish, and damselfish, and large predators such as the tiger shark, along with soft and hard corals, algae, and sponges.
The Philippine Rise can potentially yield the highest catch rate of tuna species, including big-eye, yellowfin tuna and albacore.
Studies conducted by the Department of Environment and Natural Resources (DENR) also indicate large deposits of methane in solid form, making it a potential rich source of natural gas."
Organizers say the Philippine Rise exhibit aims to spread awareness to the public about the efforts that Oceana Philippines and the government are exerting for the conservation of the marine ecosystem in the area, and to encourage Filipinos, in their own little ways, to contribute in saving the Philippine seas.
National Museum Director Jeremy Barns said he hopes that the collaboration of the government and Oceana Philippines would "facilitate an experience that will hopefully have a lasting impact when (audiences) return to the world beyond the museum building."
The National Museum's Philippine Rise exhibit is located at the 6th floor of the National Museum of Natural History, the former Department of Tourism Building in Rizal Park complex, converted into a museum and opened in Mid-2018.
Interested guests may visit the National Museum's Philippine Rise exhibit from Tuesday to Sunday, 10 AM to 5 PM, for free. Just be mindful of museum's rules and regulations.
Facebook Comments