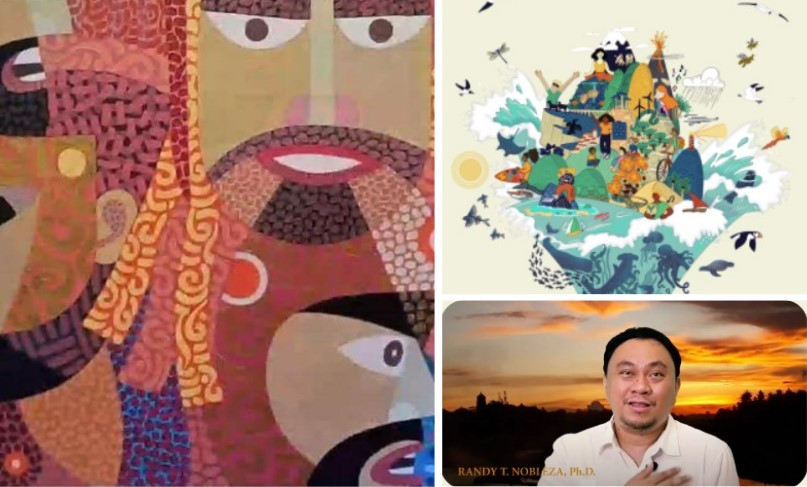 Marinduque is hosting the innovative Mimaropa Regional Science and Technology Week (RSTW) from May 16 to 18, 2023. This event, organized by the Department of Science and Technology (DOST), coincides with the annual Celebrate Islands Week.
Taking place at the Marinduque State College (MSC) gymnasium, this year's RSTW theme is "Agham at Teknolohiya: Kabalikat sa Maunlad at Matatag na Kinabukasan."
A Deep Dive into Science, Technology, and the Blue Economy
The RSTW kicks off with a press conference featuring local media, student journalists, and Science and Technology (S&T) enthusiasts. The first day will encompass a forum on the Blue Economy, with a specific focus on Abalone and Sea Cucumber Hatchery, and Grow-out for freshwater species.
Additionally, participants will attend a forum on Itik Pinas Technology. As a treat for RSTW guests, there will be a project visit and a cultural night to round off the opening day.
Harnessing the Power of Local Resources
Day two will proceed with a focus on local resources. Forums will explore Tissue Cultured Dwarf Banana technology and S&T trends and opportunities for Makapuno and Coconut with embryo-cultured makapuno. The day's highlight will be a workshop on the Halal Assurance System and Manual, aimed at Marinduque's MSMEs.
E-Mobility, Waste Management, and Awards Galore
The final day of RSTW will delve into e-mobility and waste management technologies with advanced manufacturing. The day will culminate in an awarding ceremony for TechnoBYAHE for Technopreneurship, Best Technopreneur awards, Smart Community Award, and the Mimaropa Innovation Award.
Celebrate Islands Week
Celebrate Islands Week is an annual event co-organized by Conservatoire du littoral and like-minded non-governmental and civil society organizations since 2014. It encourages initiatives for and by small islands, with a festive week running from May 10 to 17. The celebration also includes a video contest, which takes in 120-second project proposals and undergoes a public voting and jury evaluation process.
How to Vote for Marinduque Entry for Celebrate Islands
In the heart of the Celebrate Islands Week contest, Marinduque State College (MSC) has submitted an inspiring project titled "Marinduque Creative Island Innovation" under the Sustainable Agriculture/Aquaculture category. The project, presented by Randy Nobleza, emerges from the heart-shaped island of Marinduque, acknowledged as the geodetic center of the Philippine archipelago. The submission beautifully encapsulates the history of Marinduque's struggle with environmental challenges and its triumphant journey toward sustainable development. It underlines the island's resilience in combating the adverse effects of mining and environmental disasters, such as the Boac River tragedy 27 years ago and the recent oil spill threatening the Verde Island Passage.
Nobleza, in his powerful presentation, emphasizes Marinduque's commitment to environmental justice and sustainability, marking a 50-year moratorium that halted the operations of a transnational mining company. Despite the ongoing challenges, including the pandemic and its socio-cultural, economic, and health implications, the island has been striving to transition into a 'next normal' phase. Nobleza expresses his hope for Marinduque, envisioning it as an "exemplary case of grassroots mobilization, creative resistance, and self-sustaining island for the whole archipelago" in the next half-century. He stresses the urgency of declaring a climate emergency, underscoring the need for immediate action to protect and rejuvenate the islands, thus securing their capacity to sustain life in the long run. With a spirit of innovation and a heart full of care for the environment, MSC's entry truly embodies the essence of the Celebrate Islands contest.
Vote for Marinduque on Celebrate Islands by going to this link and clicking the button for JE VOTE POUR CE PROJET!
Marinduque's hosting of the RSTW during Celebrate Islands Week highlights its commitment to innovation, sustainability, and island community resilience. It's a unique opportunity for the island to take center stage and showcase its potential for science and technology within the region and beyond.
Marinduque groups are involved in coral reef restoration to improve its marine resources. Marinduque State College has also innovated by producing 95% alcohol from coconut and mangrove sap.
Good News Pilipinas is a Lasallian Scholarum Awardee. TELL US your good news story tips by messaging GoodNewsPilipinas.com on Facebook, Twitter, Instagram, or e-mail editor@goodnewspilipinas.com and WATCH Good News Pilipinas TV YouTube & Good News Pilipinas TikTok for more Filipino Pride stories!
Facebook Comments