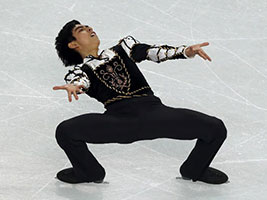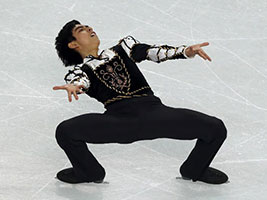 Michael Christian Martinez proved once more that he is the Philippines' Prince of Ice.
Olympian figure skater Martinez just won his second championship at the Triglav Trophy International Figure Skating Competition in Jesenice, Slovenia.
This is the 2nd consecutive win of Martinez under the Senior Men's event of the annual international competition, making him its reigning champion.
However, Martinez's defence of his title did not come without difficulties. During the short program of the competition, he ranked fifth because of the points deducted for several falls.
During the free skating phase, Martinez recovered from his short program performance and showed why he is a top-ranking world figure skater as he demonstrated his Triple Axel, Single Axel-Double Twist and Triple Lutz-Double Twist moves consecutively.
As he gained enough momentum, Martinez wowed the judges with his "level 4 flying change-foot combination spin with 3 positions" which was also given significant points. The figure skating champion was also given an award "credit for highlight distribution" for his Triple Lutz, Triple Twists, Triple Loops, and Double Axel moves.
To finish his turn in the solid free skating phase, Martinez showed his fancy "flying change-foot combination spin with 3 positions" which earned high scores from the judges.
By the end of the competition, Martinez garnered 181.84 points which gave him a 1st place finish in this year's event, coming home with the gold medal for the 2nd time.
Korea's representative June Hyoung Lee placed second, and Italy's Maurizio Zandron, third. This is Martinez's last skating competition for this season. A campaign to support and send off the Filipino Athletes Ice Prince for the next Winter Olympics is on Facebook: Michael Christian Martinez – Road to Olympics.
Facebook Comments