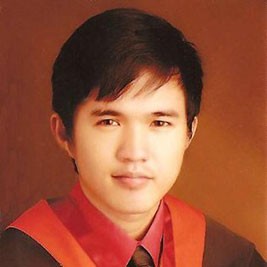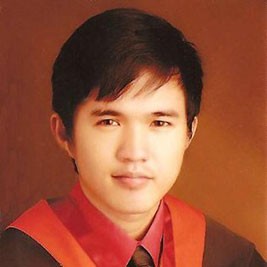 Project engineer Kenneth T. del Rosario is a technical-vocational school graduate working his way up the corporate ladder at the Petron Bataan Refinery.
Del Rosario, an alumnus of the Pierre Tritz Foundation-ERDA Technical Vocational School in 2007, addressed graduates as their guest speaker at the commencement exercises held recently.
Journalist Belinda Olivarez-Cunanan, an ERDA School board member, wrote about Del Rosario as being among the numerous underprivileged students who were given tuition-free education in ERDA Tech.
Del Rosario's speech at his former school described how he rose from his humble beginnings by valuing education and striving to surpass all the challenges he faced – often fighting off hunger pangs.
After graduating from ERDA Tech, he qualified for a Department of Science and Technology scholarship that allowed him to enrol at the Technical University of the Philippines (TUP).
At university Del Rosario admitted he faced many failures, but he said these only served as motivation for him to move on to bigger and better things such as topping the National Board Examinations for Mechanical Engineering in 2012.
In his speech, Del Rosario had meaningful advice to share with the class of 2015. He emphasized complete trust in the Lord, acknowledging Him in everything that one does while keeping their eyes on their goals, and that failures and mistakes are all part of the learning process.
Del Rosario also refers to the wisdom of one of his former teachers – that we can "play now then pay later, or we can choose to pay now then play later." He wisely chooses the latter in hopes of attaining another one of his dreams – that of obtaining a scholarship from the UP College of Engineering to pursue a master's degree in Mechanical Engineering.
Coupled with perseverance and tenacity, an education from a technical-vocational school can get one places, in Del Rosario's case, his plum post in Petron Bataan Refinery.
ERDA Tech was established in 1994 by founder Fr. Pierre Tritz, SJ, a French Jesuit priest who legalized his citizenship as a Filipino who envisioned the school to be "a center of innovative and quality education for socially disadvantaged Filipino youth to enable them to become God-loving, highly skilled, self-propelled, and socially responsible citizens." ERDA Tech is run by Xavier School.
Facebook Comments