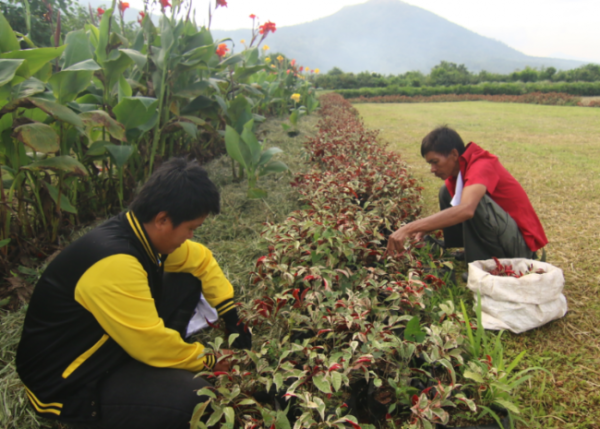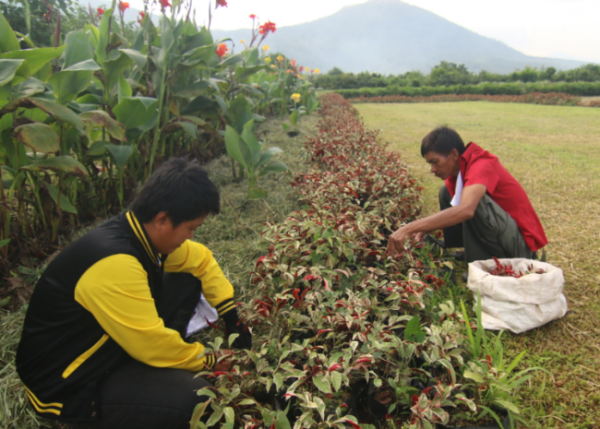 The onslaught of typhoon Ondoy in 2009, as well as the rehabilitation of the Pasig River displaced thousands of informal settlers, and many of these families were brought to Southville 7, a resettlement site in Calauan, Laguna, under the administration of the National Housing Authority.
The families resettled in the site, however, faced several challenges. There was lack of access to basic services like water and electricity, and there were very few opportunities for employment. Some parents even had to go back to Metro Manila to find jobs, while the children had to stay behind.
Ayala Foundation worked with the local community and the Salesians of St. John Bosco to develop sustainable solutions for some of the challenges faced by the community.
One such project was the MDC Greens Ornamental Farm, which was initiated by Ayala Foundation and the Makati Development Corporation, the construction arm of Ayala Land. Under the partnership, an initial 20 residents were trained in landscaping with the Technical Education and Skills Development Authority (TESDA).
After their training, they were engaged in farming a 2-hectare lot managed by Ayala Foundation. The farmers grew ornamental plants, which addressed MDC's landscaping needs of its construction projects.
Because of their participation in the enterprise, the farmers experienced a 137-percent increase in their monthly income. In fact, by the end of the year, they were earning close to PhP8,000 a month.
Josefina Cajes, 65 years old, is one of the farmers engaged by MDC Greens. She talks about how her life has improved as a result of her participation in the project—"Maganda na po ang buhay di tulad dati. Nakakaluwagluwag na rin ako mula nang magtrabaho dito…. Nakakapag-ipon na. Di na umuutang." (My life now is better than before. I am able to save. I don't take out loans anymore.)
Because of the promising results of the MDC Greens farms, 20 more farmer-trainees were engaged, and an additional two hectares of farmland tilled, bringing the total to 4 hectares.
Facebook Comments