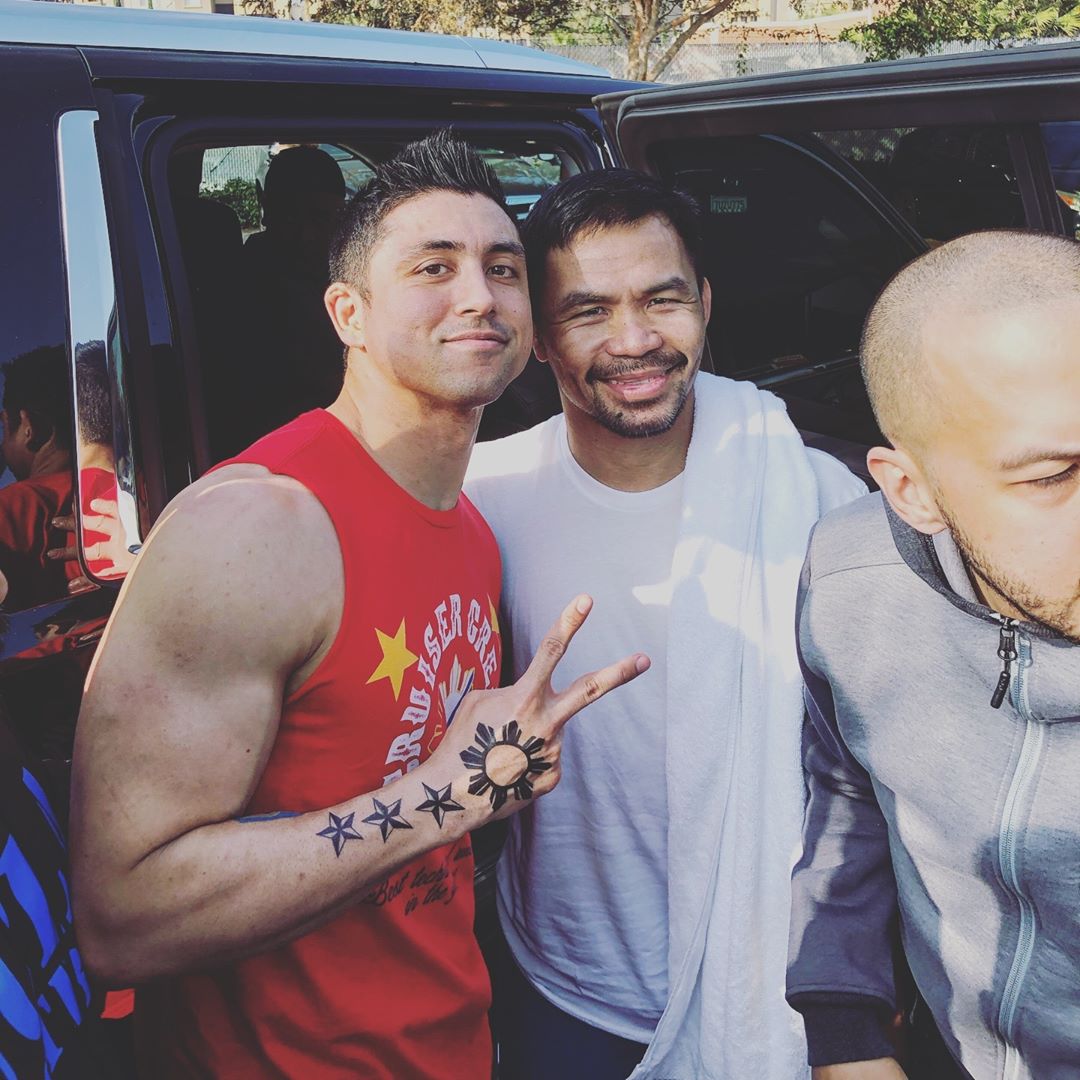 Filipino wrestling fans have another WWE wrestling hero to watch out for and be proud to claim as their own. WWE's TJP, also known as TJ Perkins, is on a journey to fulfill his goal to be the first Filipino intercontinental champion.
Perkins was spotted in social media making time to train with fellow Filipino champion Manny Pacquiao who is currently in the United States to defend his 11th championship belt. WWE reported TJP going "round-for-round in training with one of the best boxers of all time, Manny Pacquiao."
TJP became the first ever champion of the Cruiserweight Classic tournament held by WWE in 2016.
He was bitten by the wrestling bug at a very young age. When he was 13 years old he started training at the local (lucha libre) wrestling school, and in less than a year he debuted, wearing a mask and "Pinoy Boy" as his nickname.
Through the years doing what he loves to do, Perkins' wrestling career gave him a collection of a dozen ring names, many victories and championship through local and international wrestling circuits which also brought him to different places and many countries.
The Fil-Am wrestling champion displays on his social media his personal goal of being the first Filipino intercontinental champion.
TJPerkins finally got a big break with WWE where he wanted to represent Filipinos, and proudly wore the Philippine flag to highlight his roots and Filipino pride as part of his identity on his way to becoming the first champion of the WWE Cruiserweight Tournament.
Facebook Comments