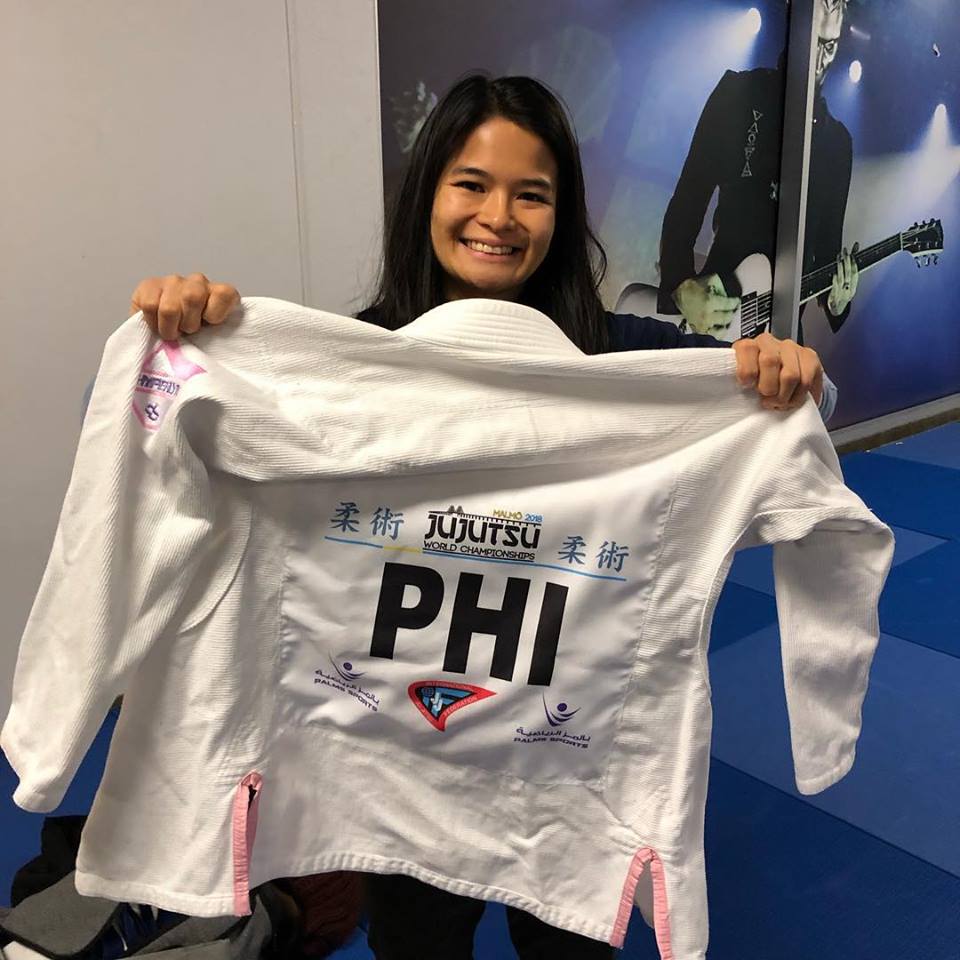 Filipina jiujitsu fighter Margarita "Meggie" Ochoa has won the Philippines' and Asia's first gold at the Jiujitsu World Championships held November 22-25 in Sweden.
The 28-year old Philippines bet won the women's -49kg division, beating Canada in the championship round held on November 25.
Ochoa's 1st place finish at the JiuJitsu games held at Baltiska Hallen in Malmö is a historic feat for both the Philippines and Asia as the region's first gold in the prestigious international tournament.
The World Championships, held under the National Olympic Committees-recognized Jiu-Jitsu International Federation, is the first time the Filipina fighter had won a gold medal in the tourney.
Ochoa is a jiujitsu champion who had previously won three gold medals in world tournaments of the International Brazilian Jiu-Jitsu Federation in 2014, 2015, and 2016.
Playing as a national athlete under the Jiujitsu Federation of the Philippines, Ochoa has picked up various medals in international and Asian competitions.
Meggie Ochoa has also recently started a new fight to protect Filipino children from sexual abuse. In "Fight to Protect" the Filipina champion athlete campaigns for public awareness and self-protection of victims and potential victims of crime.
Check out Meggie Ochoa social media to help in her new fight project "Fight to Protect."
Facebook Comments