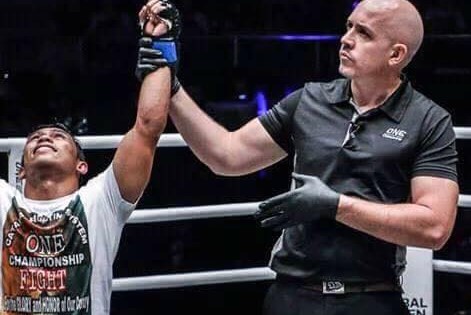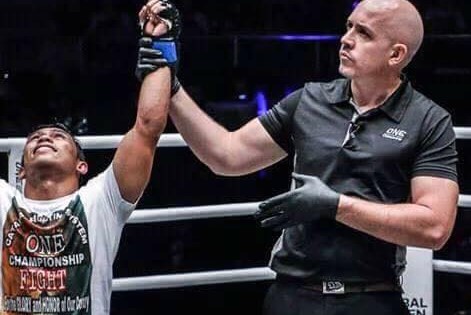 Filipino mixed martial arts fighter Robin Catalan won against Indonesian rising star Adrian "Papua Badboy" Mattheis in the opening contest of ONE: Battle for the Heavens.
Catalan, nicknamed "The Ilonggo," downed his opponent in the second round with a heel hook to secure his first stoppage history in ONE Championship.
The ONE Championship fight account described Catalan's "superior grappling from the start of this strawweight encounter" which showcased the Filipino fighter's dominance in the ground game.
In the second round, the Filipino strawweight "quickly grabbed onto the leg, sat back on the mat, wrapped up a heel hook, and put immense torque on the knee. A split second later, Mattheis felt the pain and was forced to tap at 2:10 of round two," says the ONE Championship report.
"The Ilonggo" hails from a family with its own MMA team called the Catalan Fighting System.
In an earlier interview with Catalan, ONE quotes the Filipino fighter telling the story of how he got into martial arts.
"Watching my brothers fight made me fall in love with martial arts training. I use [the pressure that comes with training with them] to challenge myself, as I strive to achieve what they have already accomplished," Catalan recalls.
"The Ilonggo" eventually became an IFMA World Muay Thai Champion. He went into MMA in 2009, making his professional debut three years after.
Catalan joins the roster of Filipino ONE winners which include fellow MMA fighter Geje "Gravity" Eustaquio who won the One Flyweight World Champion in June.
With the July victory, Catalan improves his record to 8-3.
Facebook Comments