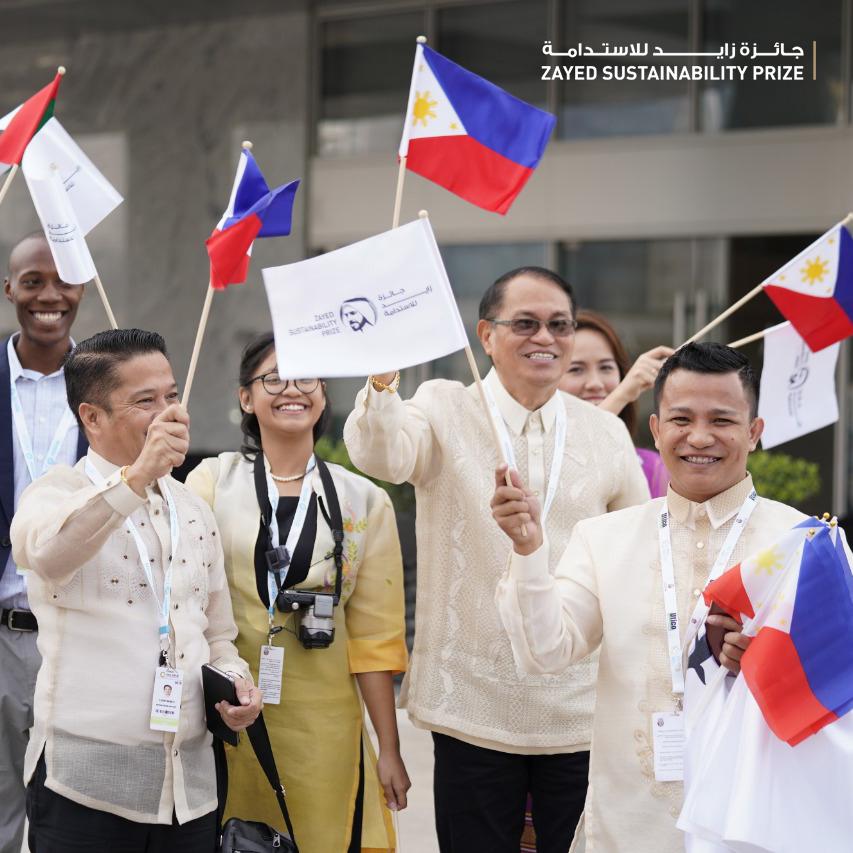 Muntinlupa National High School (MNHS) from the Philippines has won top honors at the prestigious Zayed Sustainability Prize in the United Arab Emirates (UAE).
The Filipino school was awarded the East Asia and Pacific champions in the Global High Schools Category for its sustainability project, "RevAMP: Revitalized Algae Micro-farm Projects" which proposes to build a solar-powered micro-farm with photo-bioreactors to promote efficient algae cultivation for algae products that provide feedstock and are related to energy, water, food, and health.
RevAMP also intends to educate people about microalgae cultivation through the construction of Zayed Community Hub that will also serve as off campus research, training and community centre where other administrative functions in relation to RevAMP can be successfully facilitated outside the campus.
Zayed Sustainability cited the project's student learning focus: Green entrepreneurship skills, practical design, construction and operating of low-cost systems. MNHS bested more than 2,000 applications submitted,
MNHS Head Teacher Ma. Regaele A. Olarte received the US$100,000 international prize presented by the Crown Prince of Abu Dhabi and Deputy Supreme Commander of the UAE Armed Forces, His Highness Sheikh Mohammed bin Zayed Al Nahyan, who graced the annual event.
The 11th edition of the Zayed Sustainability Prize's annual awards ceremony was attended by global heads of state, UAE government ministers, stakeholders, previous winners, beneficiaries and the 2019 finalists.
Since awarding the Zayed Sustainability Prize for the first time in 2009, its winners have had a direct and indirect impact on the lives of more than 307 million people around the world and have been able to contribute significantly towards reducing carbon dioxide emissions to 1 billion tons. They have also saved 1.2 billion megawatts of clean energy, while expanding access to energy to 27.5 million people in some of the poorest communities in Africa and Asia.
Muntinlupa National High School was awarded as one of the 10 recipients of the Zayed Sustainability Prize 2019 – generating support and advocacy for the global sustainability agenda – in ceremonies held in Abu Dhabi on 14 January 2019.
Like, Follow, Subscribe to GoodNewsPilipinas.com social media, notifications, e-mail newsletters, and Good News Pilipinas! TV on YouTube for updates on excellent Filipino schools and more Filipino Pride stories.
Facebook Comments