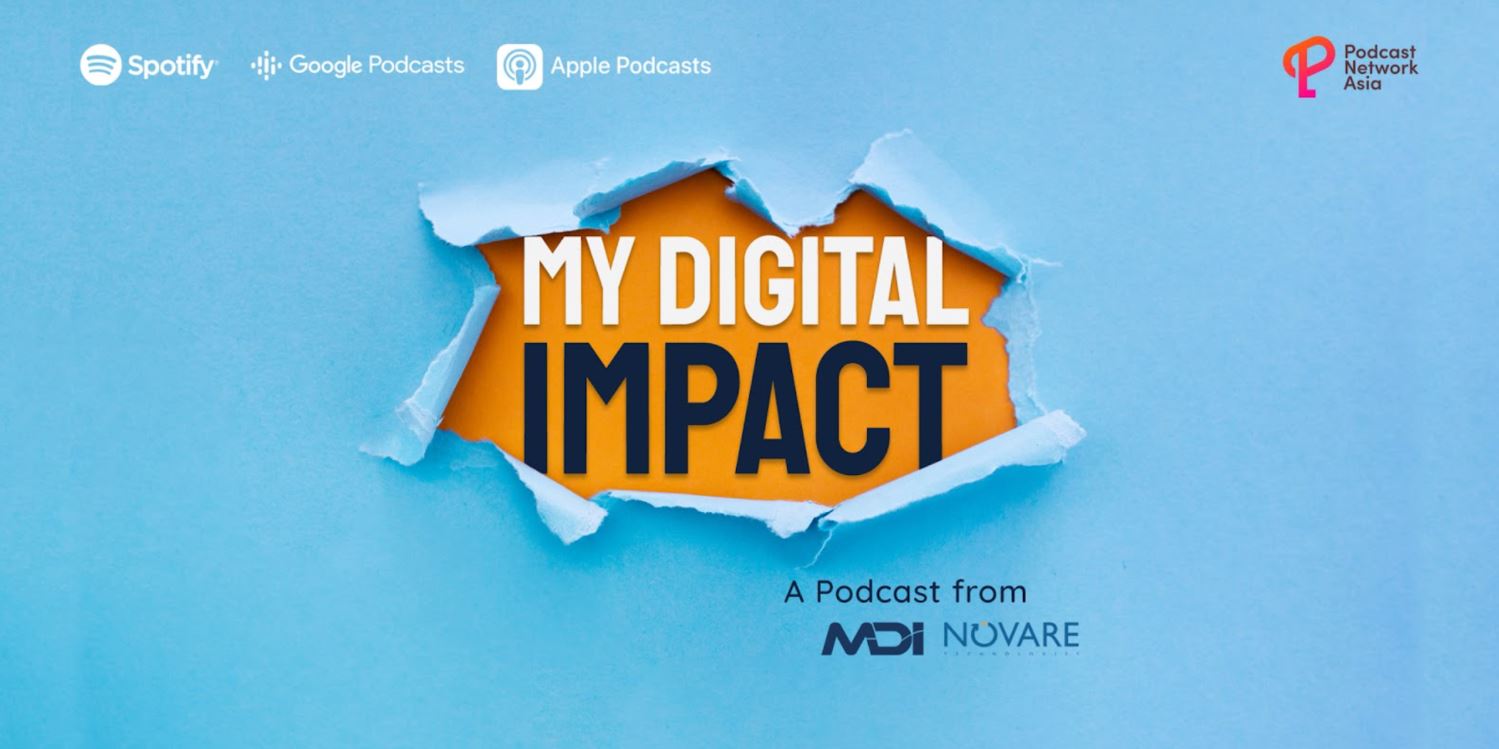 The My Digital Impact podcast by MDI Novare is championing the use of technology in helping the world cope with the effects of the Covid-19 pandemic.
The country's leading IT systems integrator and software powerhouse, MDI Novare Technologies, debuted its new podcast channel, dubbed My Digital Impact, to discuss crucial ideas and insights on modern technology and how it continues to shape the world amid a pandemic and moving forward.
"My Digital Impact is MDI Novare's way to bring together innovators and leaders of the tech community. This is as we aim to inspire each other to thrive and stay updated with global trends while pushing for more innovations and improved systems to uplift lives," said MDI Novare Chairwoman Myla Villanueva.
My Digital Impact podcast episodes are available on Spotify, Apple Podcasts, and Google Podcasts. It recently capped its first season with 12 episodes of insightful conversations featuring MDI Novare's top management leaders, including Chief Executive Officer Agnes Gervacio and Chief Analytics and Data Officer Patrick Meneses. The two hosted the conversations under their respective series titled Customer Experience Obsession and We Built This City: Cities Reimagined for a Smarter Future.
Agnes brought in exceptional business leaders to talk about relatable moments in customer service and excellence. Some of the podcast guests include Victor Silvino of Salcedo Auctions, Quark Henares of Globe Studios, Wilson Go of Philippines Airlines, and Rebecca Eclipse of Globe Telecom.
For his segment, Patrick tapped Hans Sicat of ING Bank, Suraj Kamath of SAS Singapore, Cherrie Atilano of AGREA Philippines, Donald Lim of DITO CME and Udenna Corporation, and Third Domingo of IdeasXMachina. Their conversations focused on various topics from smart manufacturing and its importance to the Philippines post-pandemic world, how technological advancement changes the way we consume entertainment, to urban farming and food sources, and to digital banking and new citizen experience.
This initiative, Myla said, "firmly cements our role and responsibility as the country's National Champion in Technology."
The second season of My Digital Impact is set to begin in August, and more thought leaders from MDI Novare will be having their conversations with a dynamic list of remarkable business leaders.
Founded in 1988, MDI Novare Technologies is a leader in the local IT market. It caters to blue-chip companies in the Philippines, helping its clients drive digital transformation through application development, infrastructure, data analytics, and IT security. It also has industry expertise in telecommunications, financial services, public industries, and domestic conglomerates.
More and more Filipinos have been tuning in to podcasts such as Cut Print Podcast Network's viral Sleeping Pill show and the pioneering Pumapodcast. Philippine podcasting has also brought top business mentor Butz Bartolome and popular wealth management expert Chinkee Tan to the platform.
Good News Pilipinas is celebrating its 15th Anniversary in 2021 by giving away prizes! Subscribe to our Good News Pilipinas! TV YouTube channel and enter the raffle by sending us an email to editor@goodnewspilipinas.com
Facebook Comments