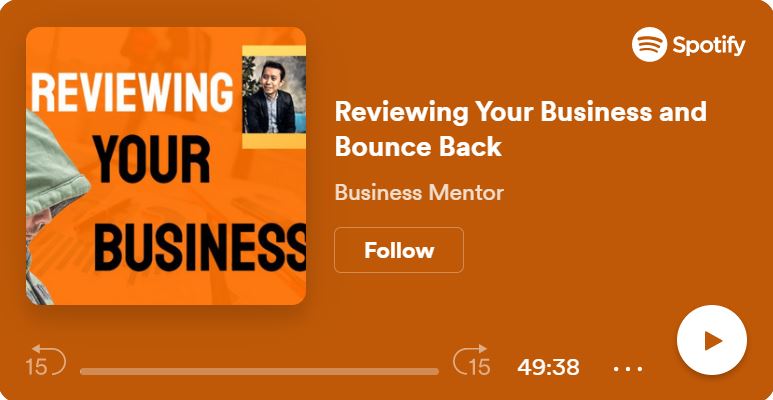 Business Review: Identify Resources Bounce Back is the 19th of June episode of Usapang Business with Butz Bartolome together with my co-host Kernan Motoomull of TECHSUPPORT PH we bring to our viewers this concise and informative weekly show of Usapang Business.
"Usapang Business" goes live weekly for 30 minutes on Airmeet in a gathering of entrepreneurs to learn and discuss business as Trademarks, Manpower Development, Strategies, and Growth. Invited speakers are specialists in their fields.
The two friends and entrepreneurs took a look at the angle of "Reviewing Your Business and Identifying Resources to Bounce Back". Each one shared how the various resources speakers contributed and impacted each and every one.
Their respective businesses were likewise shared and especially on how innovation and pivot helped reshaped the course of their respective fields.
CHECK OUT more of Butz Bartolome podcasts:
Understanding the Family Generation Syndrome and Tips on a FallBack Plan for entrepreneurs amid Covid-19
CHECK OUT the Philippines' top mentor Butz Bartolome as he discusses how to conduct a review of your business and SHARE THIS STORY with entrepreneurs and aspiring entrepreneurs who need the advice.
Good News Pilipinas is celebrating its 15th Anniversary in 2021 by giving away prizes! Subscribe to our Good News Pilipinas! TV YouTube channel and enter the raffle by sending us an email to editor@goodnewspilipinas.com
Facebook Comments