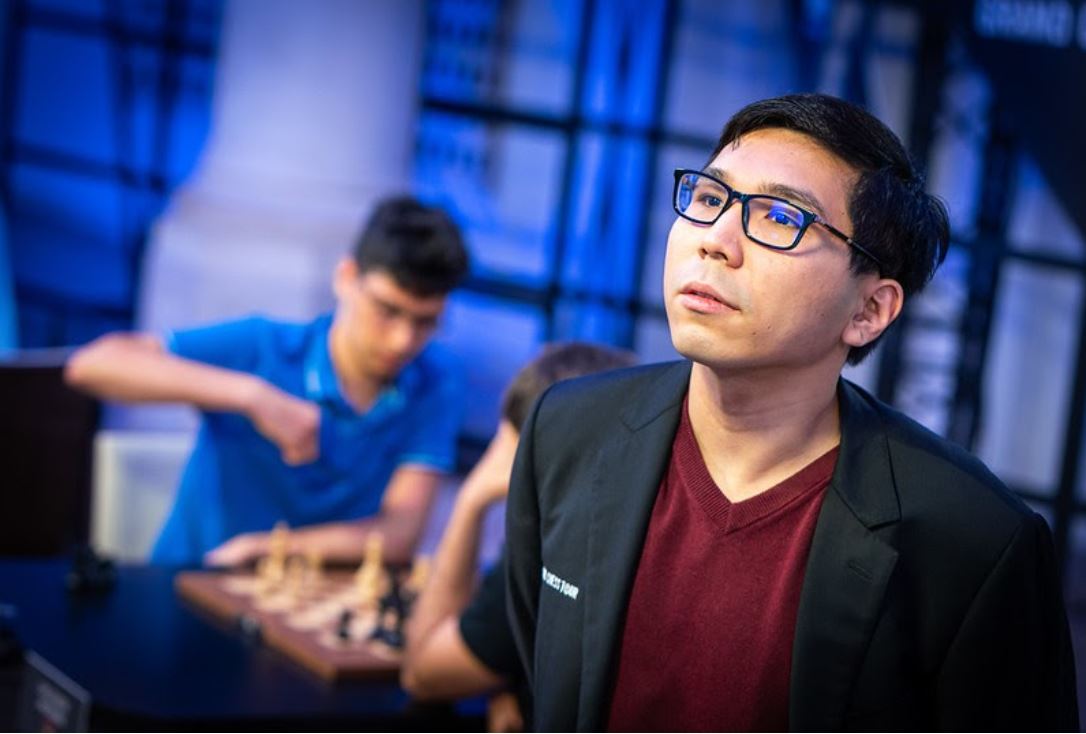 Wesley So is set to battle World Challenger Ian Nepomniachtchi for the 2021 Grand Chess Tour Paris & Blitz title as the two grandmasters face off on the last two days of the over-the-board tournament in France.
The Filipino-born Wesley So racked up 17.5 points to keep his 1st place ranking from the Rapid games going into Day 1 of the Blitz games while the Russian challenger to World No. 1 Magnus Carlsen of Norway trails the United States Chess Champion by half a point at 17.
So and Nepomniachtchi's points are deemed too far ahead for any other player to catch up, practically leaving the two to vie for the Grand Chess Tour Paris Rapid & Blitz championship title at the close of the tour on June 23.
Wesley So scored 5.5 on June 21 after winning against Alireza Firouzja to keep the young Iranian out of championship contention and eclipsing his earlier loss to Levon Aronian.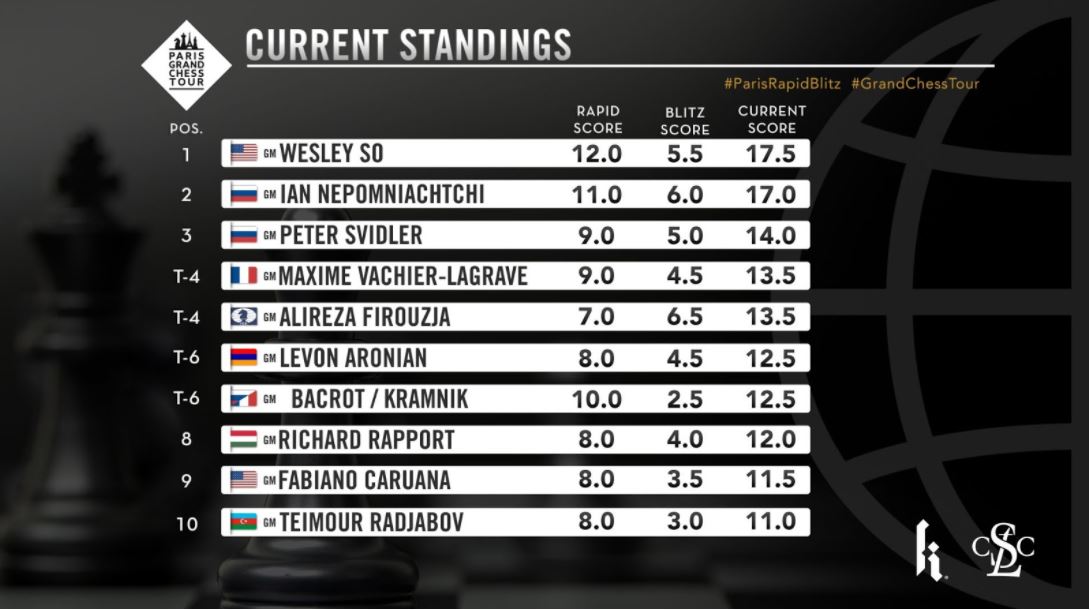 Wesley So started strong in the return of over-the-board games at the Grand Chess Tour, tying for 2nd place in the first leg at the Superbet Chess Classic Romania.
Wesley So, the 2016 Grand Chess Tour champion, has defeated World Champion Magnus Carlsen twice at the ongoing Meltwater Chess Champions Tour, winning the Skilling Open and Opera Euro Rapid events.
The Grand Chess Tour continues until June 23 of blitz chess for a total prize fund of $150,000. The Blitz portion is seen exclusively on kasparovchess.com/grand-chess-tour
SEND WELL WISHES in the comments below to Wesley So as he battles World Challenger Ian Nepomniachtchi for the Grand Chess Tour Paris & Blitz championship title!
Good News Pilipinas is celebrating its 15th Anniversary in 2021 by giving away prizes! Subscribe to our Good News Pilipinas! TV YouTube channel and enter the raffle by sending us an email to editor@goodnewspilipinas.com
Facebook Comments