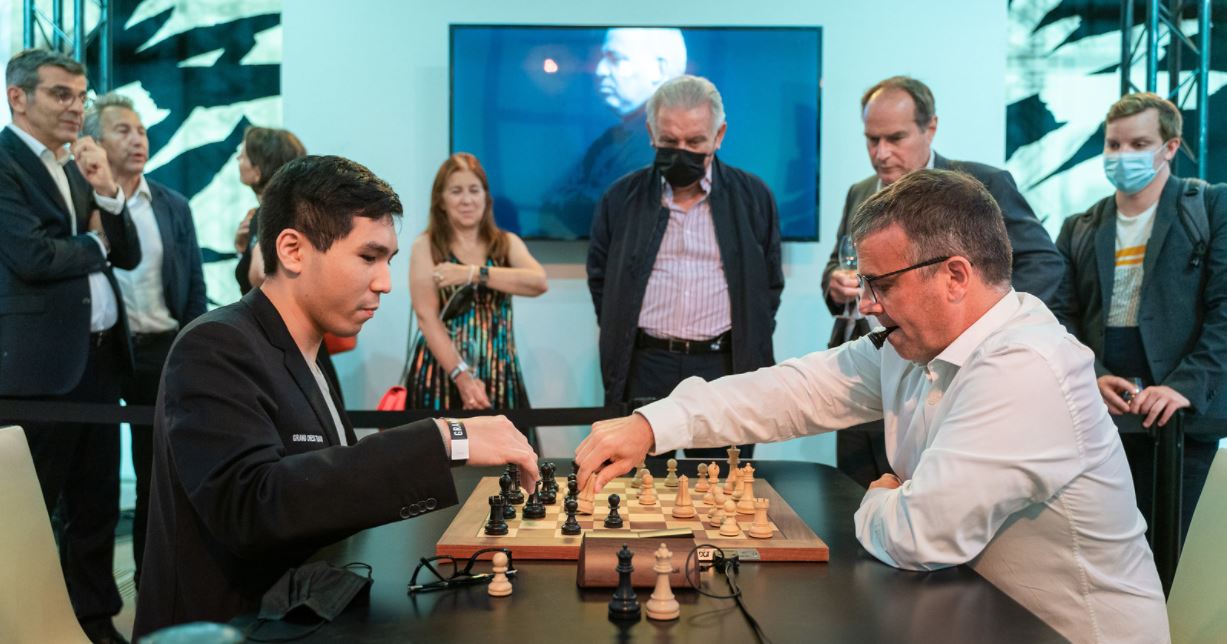 Filipino-born Grandmaster Wesley So has started strong in the return of over-the-board games at the Grand Chess Tour, tying for 2nd place at the Superbet Chess Classic Romania.
The United States Chess Champion drew his last game for a three-way tie in second place with Armenia's Levon Aronian and Russian Alexander Grischuk.
Wesley So finished the 9-round tournament held from June 3 – 15, 2021, in Bucharest, Romania, earning 8.3 tour points and earning $45,000 in the opening leg of the Grand Chess Tour.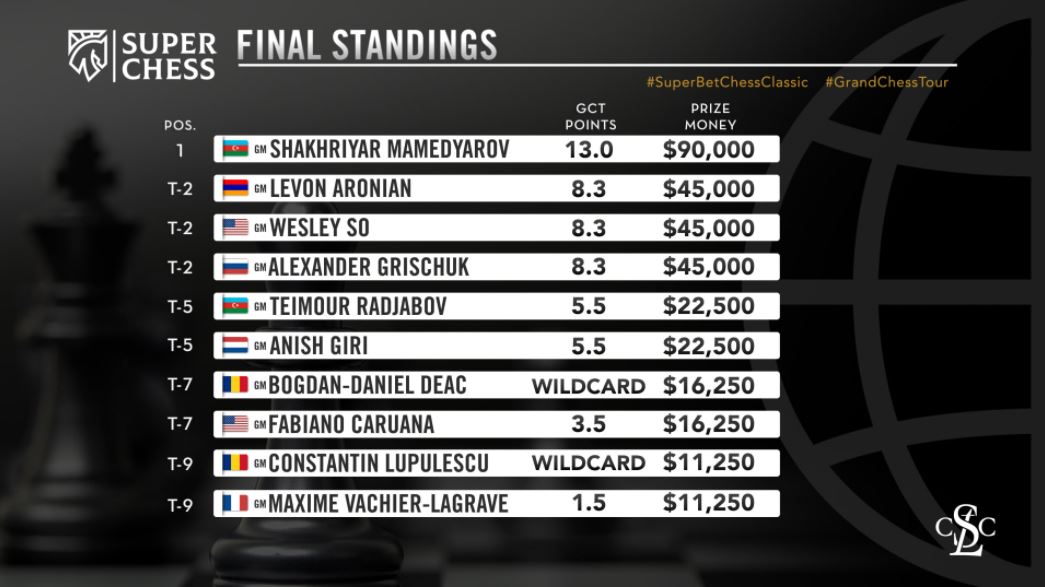 Wesley So has won two legs in the ongoing online Meltwater Champions Chess Tour (CCT) of Super Grandmasters, beating World No. 1 player Magnus Carlsen of Norway for the Skilling Open and Opera Euro Rapid Championships. So had just wrapped up his third Meltwater CCT finals battle with Carlsen in May, finishing in second place. Wesley So will play in the Gold Money Asian Rapid event of the Champions Chess Tour from June 26-July 4.
Wesley So next sees action in France for the Paris Rapid & Blitz in 9 rounds of rapid chess and 18 rounds of blitz chess for a total prize fund of $150,000. Fans can watch all the action exclusively on Kasparovchess.com and on Kasparovchess Twitch.tv channel as the event games begin on June 18.
2021 Grand Chess Tour next round schedules:
Paris Rapid & Blitz: June 16 – 23, 2021, Paris, France
Croatia Rapid & Blitz: July 5 – 12, 2021, Zagreb, Croatia
St Louis Rapid & Blitz: August 9 – 16, 2021, St. Louis, Missouri USA
Sinquefield Cup: August 16 – 28, 2021, St. Louis, Missouri USA
SEND CONGRATULATIONS in the comments below to Wesley So for starting strong in the Grand Chess Tour return as he ties for 2nd place in the Superbet Chess Classic in Romania and WISH the Filipino American well as he continues on his Grand Chess Tour journey!
Good News Pilipinas is celebrating its 15th Anniversary in 2021 by giving away prizes! Subscribe to our Good News Pilipinas! TV YouTube channel and enter the raffle by sending us an email to editor@goodnewspilipinas.com
Facebook Comments