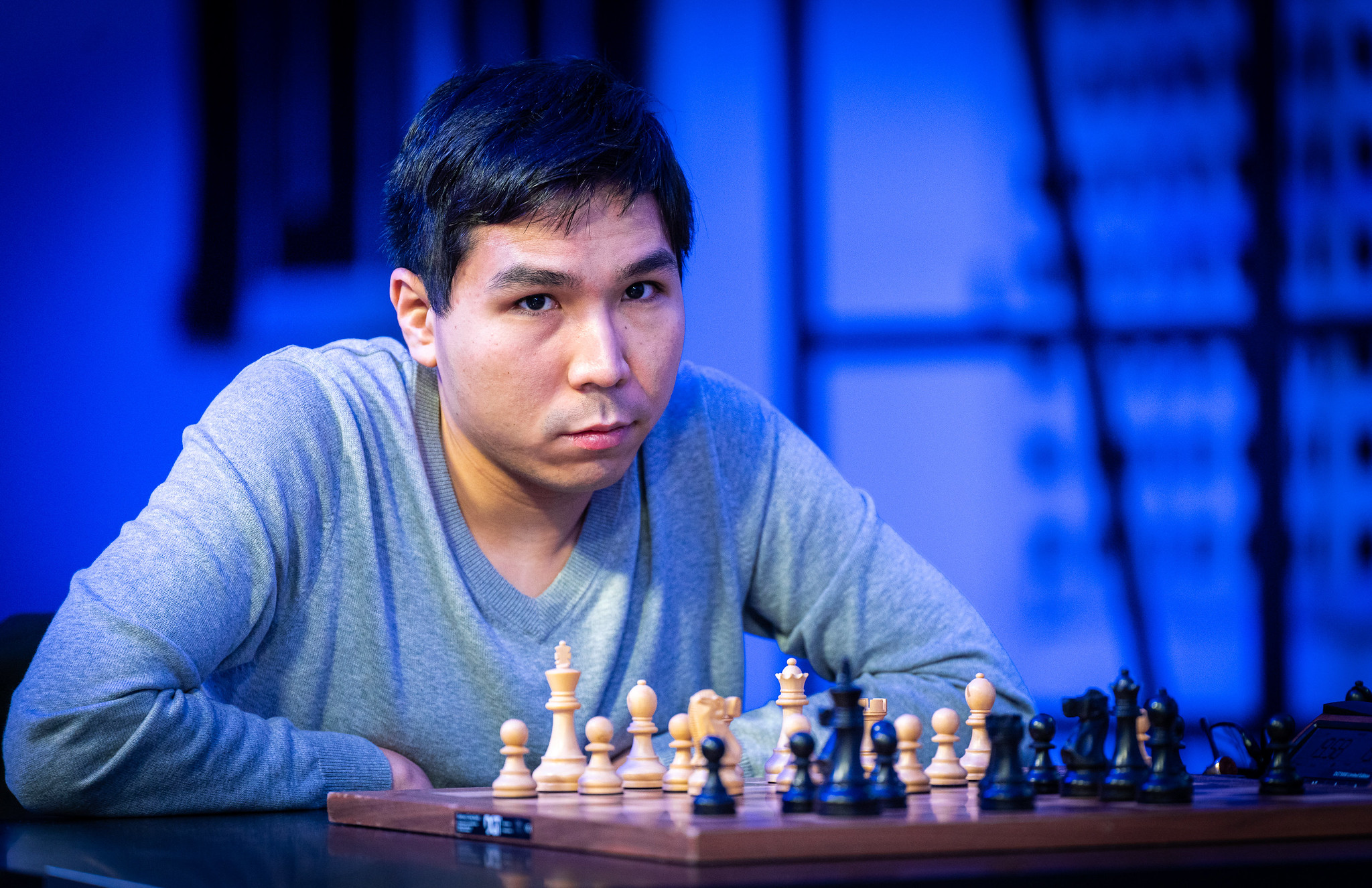 Super Grandmaster Wesley So is in solo first-place standing after 3 days of the 2021 Grand Chess Tour Paris Rapid & Blitz.
The Filipino-born United States Chess Champion secured the top spot after his consistent play during the first three over-the-board gaming days of the GCT leg in France which started on June 18.
Wesley So was previously in a 4-way tie for first place during the first day of the event, then in a 3-way-tie for first place during the second day, before pulling away for the solo position after nine rounds of Rapid games.
On Day 3, Wesley So delivered huge wins against fellow American Fabiano Caruana who dropped to 6th place, and against Maxime Vachier-Lagrave who dropped to 4th place. The wins propelled So to a solo lead with 12 points.
World Champion Challenger Ian Nepomniachtchi with 11 points trails Wesley So, the reigning Fischer Random Chess Champion after winning against World Champion Magnus Carlsen.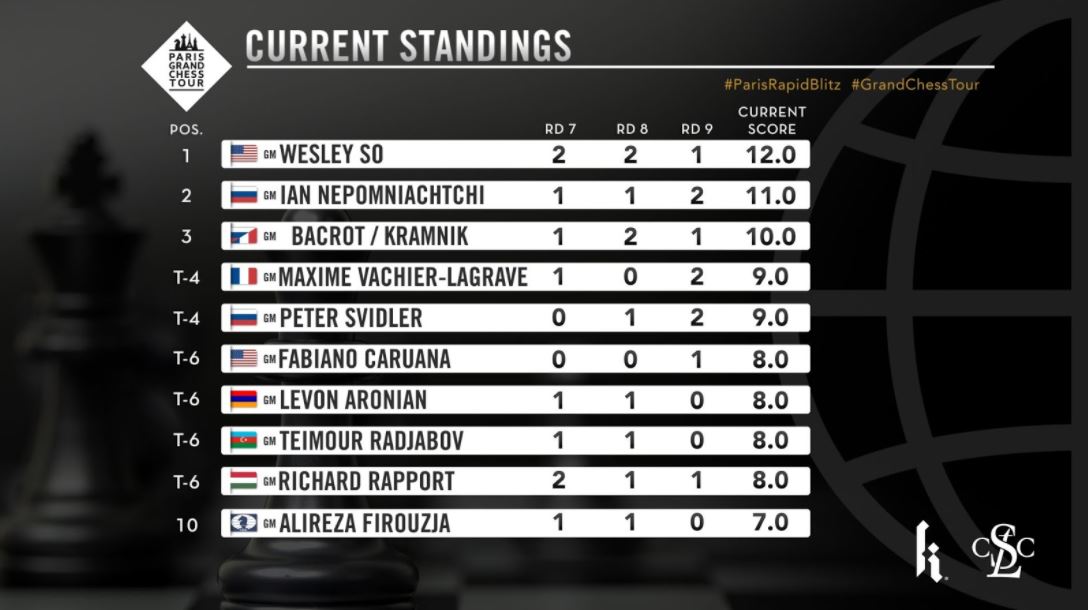 The Grand Chess Tour continues on June 21 to start 18 rounds of blitz chess for a total prize fund of $150,000. The Blitz portion is seen exclusively on kasparovchess.com/grand-chess-tour
Wesley So started strong in the return of over-the-board games at the Grand Chess Tour, tying for 2nd place in the first leg at the Superbet Chess Classic Romania.
The Paris Rapid & Blitz ends on June 23.
SEND CONGRATULATIONS in the comments below to Wesley So for his solo 1st place lead of the Grand Chess Tour Paris Rapid & Blitz!
Good News Pilipinas is celebrating its 15th Anniversary in 2021 by giving away prizes! Subscribe to our Good News Pilipinas! TV YouTube channel and enter the raffle by sending us an email to editor@goodnewspilipinas.com
Facebook Comments