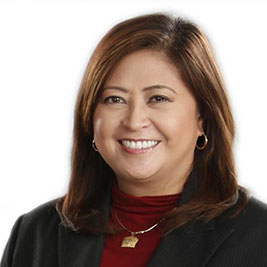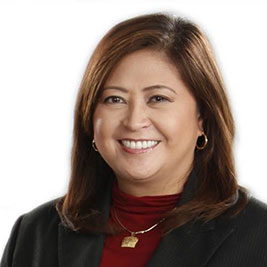 Success doesn't come easy. Ironically, the earlier I accepted that, the easier it became. And so, for every goal I make, I take with me a set of guideposts to help me succeed.
Persevere. Maintain focus. Work hard. Pray. Be flexible. Integrity matters. Celebrate milestones. Learn something new each day. Be positive, no matter what.
These guideposts helped me build my career. To start with, I am one of those who didn't know where my career would take me. Initially, I wanted to be a doctor. But because of health reasons, I ended up being an accountant; I even became a Certified Public Accountant. Oddly, I never worked in an accounting firm. Instead, I ended up working in an economic research institution and my first task was to build an econometric model. You can bet that really sounded Greek to me.
What seemed incongruent directions eventually led me to a fulfilling career and jobs that eventually made sense. Though challenging, they were and continue to be very rewarding.
I have worked with a total of 9 institutions–my employers being a good mix of a research institution, foreign multinationals, the Philippine government and domestic corporates. Each time, I've had to earn the trust and confidence of my employer. Stepping into a new job always required me to first to rely on my skill set. That alone, however, doesn't earn trust. What does are integrity, perseverance, hard work, the willingness to learn and adjust in a new environment.
When faced with challenges, it is easy to yield to negative experiences, sulk, feel like a victim, and fail to see the lessons behind them. But trials that came early in my life, plus a life-changing two-day workshop that taught me to maintain a positive attitude, no matter what, created a cycle of more positive and progressive events in my life.
I was a sickly child, often sidetracked by complications from my thyroid condition. It peaked just when I was taking the Accountancy board exams. During the pre-board I nearly died of pneumonia, and then a month before the actual board, I suffered from kidney infection. I was forbidden to go to school. I had to rest most of the day to somehow recover enough to take the board exams. To make matters worse, my comprehension began to fade. I aged beyond my years and everything slowed: my movement, my sense of time, my thought process. All these because I wasn't aware I was already suffering from severe hypothyroidism.
With a lot of support from family and friends, I managed to go to school and take the four-day exams. My classmates and our Dean couldn't believe my guts. They wished me well anyway.
Thereafter, I rested for a few months for proper medical treatment and to recover before I went looking for a job. Luckily, a desperate boss in an economic research institution was willing to take in a girl like me desperately looking for a job. A good match, I thought.
Six months later, arriving home from work, I got a call from the University of Santo Tomas. No less than the Dean of the College of Commerce broke the news to me that I passed the exams. He got so excited and took it upon himself to personally to break the 'unexpected' news to me. I was one of only 13% who passed the board. My parents and the rest of our clan jumped for joy. My Mom made sure we celebrated by holding a gratitude mass in our house.
I matured a lot from that experience. It helped me see things in their proper perspective. Having a second chance at life, going against all odds and succeeding, even if my grades were just borderline, made me feel like I was a board topnotcher. So, that's what success was all about, I thought. Everything else seemed surmountable henceforth. Perhaps, that's how I got to where I am right now, slightly past my mid life, quite fulfilled, regardless of new challenges here and there. I have created for myself a lot of precious memories, colorful stories to tell, and made a lot of very good friends along the way. Perhaps, it really is a good time to talk the walk.
Facebook Comments