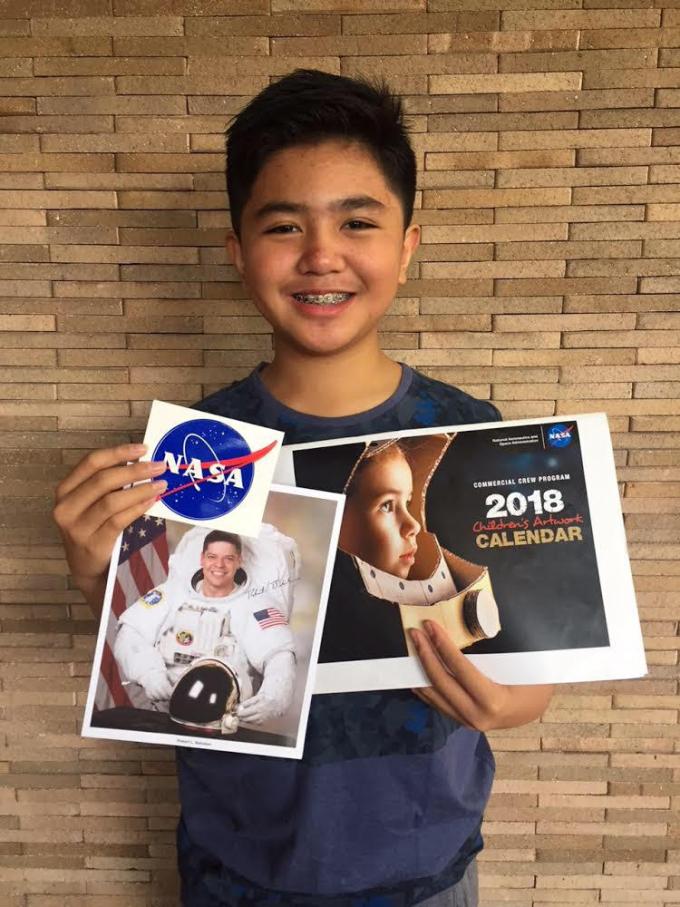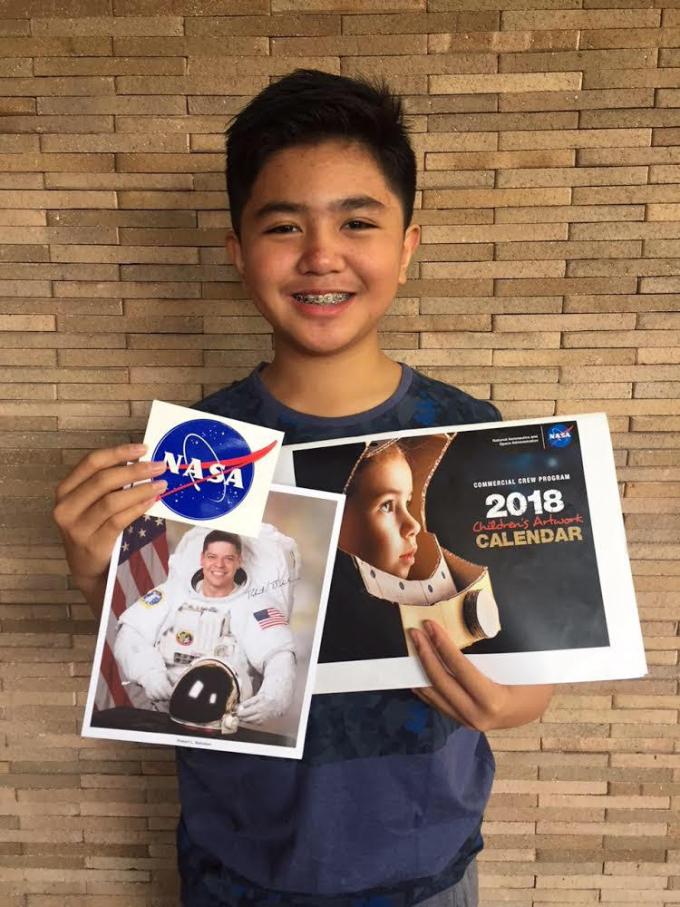 When astronauts on board the International Space Station (ISS) look at their September calendar the space travelers will see the artwork of Kiko Dumaup, a high school student at the Ateneo.
Dumaup's art is the month's winning image on the NASA (National Aeronautics and Space Administration) Commercial Crew 2018 Calendar earlier sent to the ISS crew orbiting the earth which astronauts Mark Vande Hei and Joe Acaba acknowledged in a video greeting to winners and participants.
"This calendar is a welcome surprise, and can help me mark the time I have left here before returning home to my family on Earth," said the grateful astronauts.
The September calendar titled "Exploring the Solar System" includes a write up relating the art to NASA explorations:
"Every day, NASA explores deeper into our solar system—making new and exciting discoveries. From our Voyager spacecraft that have taken us on a journey of our solar system for the past 40 years, to robotic explorers on Mars, where we are learning what challenges we need to solve before we can send humans."
The Filipino student joined the NASA Artwork Contest in 2017 at the encouragement of his mother who read about the contest on the NASA Facebook page.
United States-based NASA is a partner of the Manila Observatory of Ateneo de Manila University in a study of cloud formation during monsoon weather season in the Philippines.
The Ateneo release says the young artist started sketching when he was three years old. "When drawing, he favors realism over surrealism and prefers black-and-white to color. Not surprisingly, Kiko's current favorite subject in school is Art."
The Ateneo High School student emerged as one of the 12 winners from among 3,000 contestants aged 4 to 12 years old from around the world. He was informed of his winning in December 2017.
As a winning artist Dumaup received a NASA sticker patch, an autographed photo from astronaut Robert L. Behnken, and a copy of the calendar as prizes.
See the work of Kiko Dumaup on the full Commercial Crew Program 2018 Children's Artwork Calendar here.
Facebook Comments