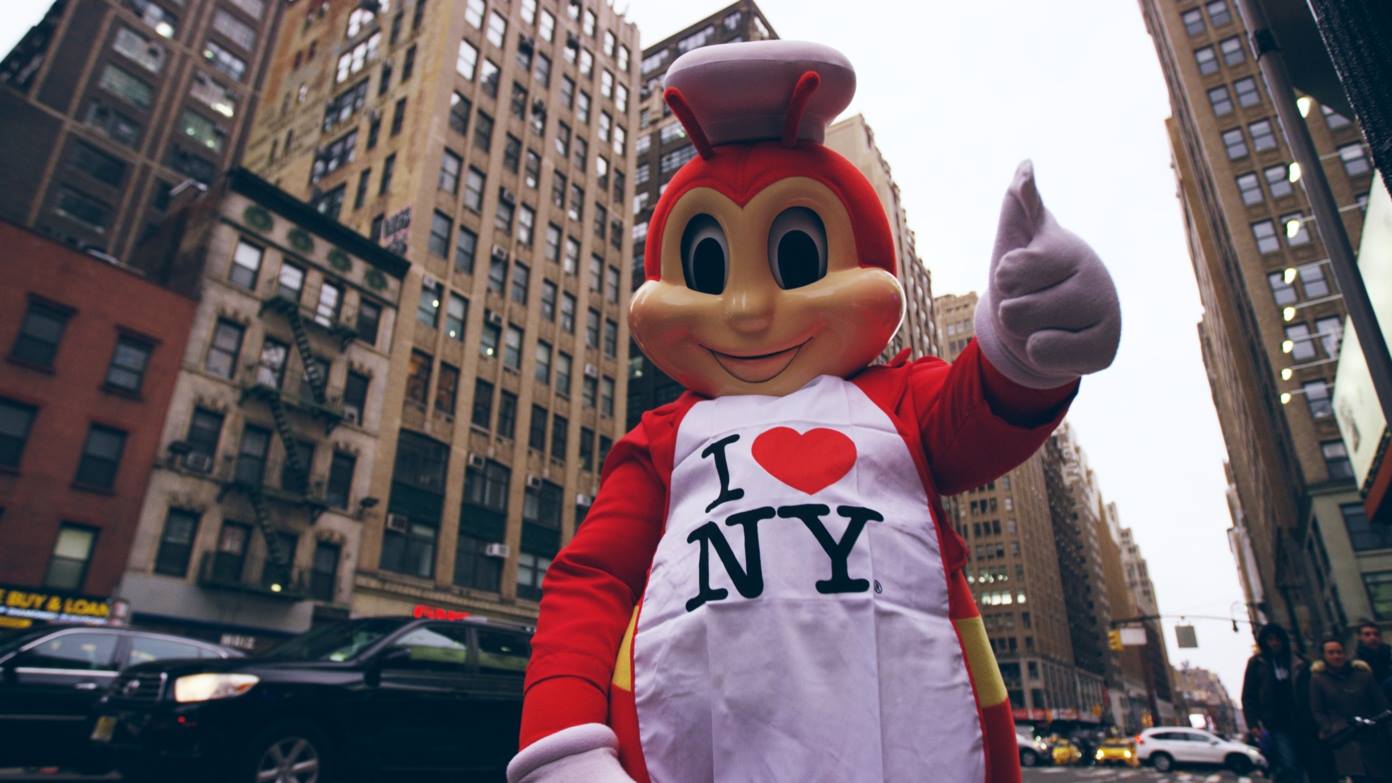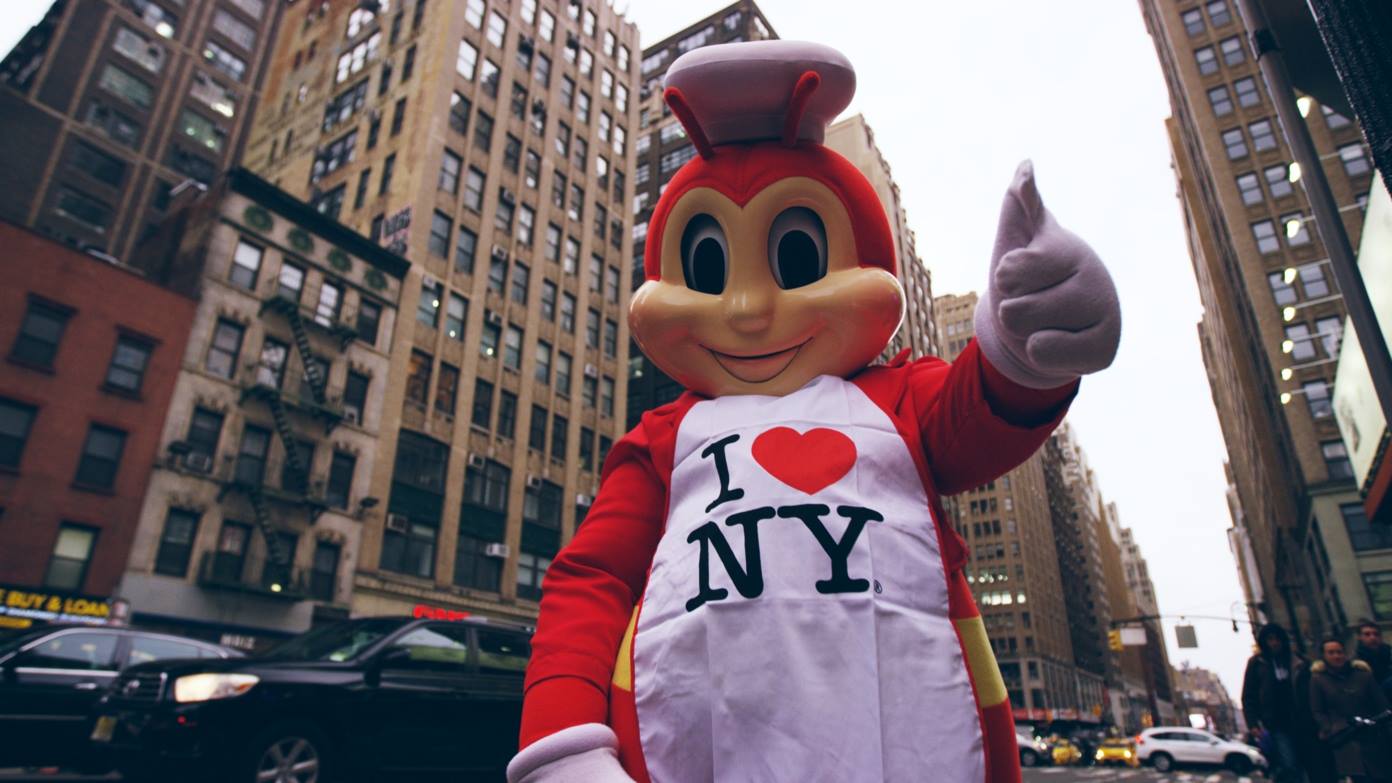 Jollibee Manhattan opened its store in New York on a rainy Saturday morning amidst warm welcomes from customers lined up and netizens who eagerly posted reviews and testimonials about the homegrown Filipino restaurant chain.
Located in the heart of New York, the newest Jollibee store in the United States attracted both US-based Filipinos and native New Yorkers who trooped to the October 27 opening.
Chickenjoy, the Jollibee fried chicken which was been hailed in the top 10 of America's best fried chickens, was seen being enjoyed by Broadway's Aladdin Filipino cast members Angelo and Don Darryl who were visibly happy at having a taste from home.
Tweets of "Please open up a Jollibee in the state of…" spread over the Twitterverse pleading for the next store to open in their state. Pictures of families and friends bonding over Jollibee food also spread across social media.
The proudly Pinoy food chain posted on social media a highlights video of their New York opening with interviews of the day's customers including first customer Justin Callan who lined up 20 hours to wait for the doors to open.
The Jollibee Foods Corporation expansion in the United States was teased about on social media with video posts showing the Jollibee mascot amidst the iconic scene of New York skyscrapers.
The viral video-making group Hiho/Cut has even created a Kids Try Jollibee video which keeps getting viewed, shared, liked, commented on, and loved by netizens from around the world.
Watch the video highlights of Jollibee Manhattan at the Big Apple here:
Facebook Comments